Coroczny Przegląd Ruchu Klimatycznego
BERKELEY - Zeszły rok był burzliwy pod wieloma względami. Podczas gdy wstrząsy związane z klimatem stały się jeszcze bardziej powszechne i poważne, inwazja Rosji na Ukrainę wywołała globalny kryzys energetyczny, który nadal wpływa na życie i utrzymanie milionów ludzi. Po tym wstrząsie bezprecedensowe fale upałów w Europie, Azji i Ameryce Północnej, a następnie niszczycielska powódź w Pakistanie, uwypukliły pilną potrzebę zmniejszenia naszej zależności od paliw kopalnych i przekształcenia naszych systemów energetycznych.
Na szczęście inne duże wydarzenia w 2022 roku dały podstawy do nadziei. Przyjęcie amerykańskiej ustawy o redukcji inflacji (Inflation Reduction Act - IRA) - największej inwestycji w redukcję emisji w historii kraju - jest przełomowym osiągnięciem. Historycznie rzecz biorąc, Stany Zjednoczone były największym na świecie trucicielem węglowym i jednym z największych lagardów na forach międzynarodowych. Teraz jednak IRA powinna wprowadzić je na kurs gwałtownego ograniczenia własnych emisji, co pomoże obniżyć ceny energii odnawialnej na całym świecie. Wiele rynków wschodzących i krajów rozwijających się będzie miało szansę ominąć elektrownie węglowe.
Lobbyści paliw kopalnych naciskają na rządy w Afryce i innych miejscach, aby inwestowały w rozwój gazu ziemnego w odpowiedzi na kryzys energetyczny. Wiele nowo planowanych projektów to "bomby węglowe", które w ciągu swojego życia wyemitują ponad miliard ton dwutlenku węgla. Jednak ruch klimatyczny nie traci czasu, by wskazać na te wysiłki i potępić "pęd za gazem" w Afryce.
W rezultacie rurociąg East African Crude Oil Pipeline (EACOP) doznał porażki za porażką. Po wycofaniu się z projektu 22 banków komercyjnych i ubezpieczycieli, kampania StopEACOP nabierała rozpędu przed listopadową Konferencją Narodów Zjednoczonych w sprawie Zmian Klimatu (COP27), na której po raz kolejny przekazano wiadomość.
COP27 był ważnym momentem dla ruchu klimatycznego w 2022 roku. Chociaż kraj goszczący - Egipt - oferował niewielką przestrzeń obywatelską do mobilizacji, organizacje dostosowały się, pracując w istniejących globalnych sieciach i koalicjach, aby naciskać na bardziej znaczące zobowiązania dekarbonizacji, ochronę praw człowieka i finansowanie.
W końcu konferencja doprowadziła do porozumienia w sprawie utworzenia oddzielnego globalnego funduszu, który miałby rekompensować krajom wrażliwym "straty i szkody" związane z klimatem. Biorąc pod uwagę, że gospodarki rozwinięte przez długi czas odmawiały nawet dyskusji na ten temat, jest to ogromne zwycięstwo - napędzane przez aktywistów i rzeczników z całego Globalnego Południa. Jednak końcowe porozumienie szczytu nie zawierało żadnych konkretnych sformułowań dotyczących konieczności wycofania się z paliw kopalnych.
Subscribe to PS Digital Now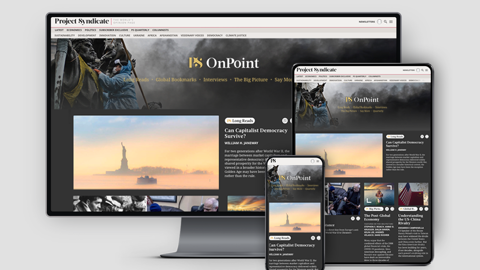 Subscribe to PS Digital Now
Access every new PS commentary, our entire On Point suite of subscriber-exclusive content – including Longer Reads, Insider Interviews, Big Picture/Big Question, and Say More – and the full PS archive.
Inne pozytywne zmiany w polityce klimatycznej w 2022 roku obejmowały uruchomienie Partnerstw na rzecz Przejścia na Energię w Indonezji, RPA i Wietnamie. Mając na celu pomoc krajom w ominięciu paliw kopalnych, JETPs - jeśli zostaną dobrze wykonane - mogą stać się punktem zwrotnym w globalnym przejściu na energię odnawialną.
Społeczność międzynarodowa również zrobiła więcej, aby chronić przyrodę w 2022 roku. Gdy rok zbliżał się do końca, rządy na Konferencji Różnorodności Biologicznej ONZ (COP15) przyjęły Kunming-Montreal Post-2020 Global Biodiversity Framework - porozumienie, które wielu obserwatorów porównuje do przełomowego porozumienia klimatycznego z 2015 roku w Paryżu. Dzięki zobowiązaniu do ochrony 30% wszystkich obszarów lądowych i morskich do 2030 roku, ramy otwierają nowy rozdział, po tym jak zbiorowo nie udało się zrealizować żadnego z celów Aichi w zakresie różnorodności biologicznej na rok 2020.
Rządy i inne zainteresowane strony wreszcie dostrzegają, że zmiany klimatu i utrata różnorodności biologicznej są ze sobą nierozerwalnie związane. Lasy deszczowe i lasy namorzynowe to nie tylko siedliska dla milionów gatunków. Mają one również kluczowe znaczenie dla spowolnienia tempa globalnego ocieplenia, ponieważ pochłaniają i magazynują ogromne ilości CO2. Naukowcy wykazali, że ochrona, odbudowa ekosystemów i lepsze zarządzanie obszarami naturalnymi mogą przyczynić się do ponad jednej trzeciej redukcji emisji, których potrzebujemy do 2030 roku. Co więcej, po prostu nie ma sposobu na utrzymanie temperatur w granicach 1,5° Celsjusza bez odwrócenia procesu degradacji przyrody.
Porozumienie COP15 wyraźnie uznaje również, że ludność rdzenna jest kluczowa dla ochrony przyrody, a także wzywa bogate kraje do uruchomienia 30 miliardów dolarów rocznie na finansowanie różnorodności biologicznej dla krajów rozwijających się do 2030 roku.
Ale ustalenie celów to tylko pierwszy krok. Musimy działać w bezprecedensowym tempie, aby przywrócić bioróżnorodność i powstrzymać globalne ocieplenie. Oznacza to, że musimy być czujni na wysiłki zainteresowanych stron, aby zablokować postęp i odeprzeć fałszywe rozwiązania - takie jak kompensacja emisji dwutlenku węgla, energia jądrowa i szczelinowanie hydrauliczne. Odbudowa przyrody nie może odbywać się kosztem lokalnych społeczności. Aby stworzyć i pielęgnować zdrowsze relacje ze środowiskiem, powinniśmy czerpać wskazówki od rdzennych mieszkańców.
Poza konferencjami ONZ i salami posiedzeń zarządów firm, cicha rewolucja nabiera tempa. Ci, którzy domagają się większego finansowania dla lokalnych systemów energii odnawialnej, przebijają się przez długotrwałe bariery i odmawiają marginalizacji. Budują nowy konsensus i dają do zrozumienia, że kwestie sprawiedliwości klimatycznej nie podlegają negocjacjom.
Uważam tę cichą rewolucję za jedną z najbardziej ekscytujących rzeczy, jakie wydarzyły się w ciągu ostatniej dekady. Cykliczna interakcja postępu i regresu jest trwałą cechą kształtowania polityki - i samej natury. Na nieuniknione załamania koniunktury nie należy reagować rozpaczą, lecz nadzieją na kolejny wzrost. Podczas gdy kryzys energetyczny w 2022 roku stworzył nowy pretekst dla zwolenników większych inwestycji w paliwa kopalne, inwestycje te szybko stają się stratami finansowymi, ponieważ odnawialne źródła energii stają się tańsze niż paliwa kopalne.
Na całym świecie społeczności, miasta oraz regiony eksperymentują z kreatywnymi rozwiązaniami klimatycznymi. Musimy zidentyfikować te, które działają, zmobilizować dla nich wsparcie i zwiększyć ich skalę. W ten sposób rozpoczniemy decydującą, kolejną fazę trwającej od dziesięcioleci walki ze zmianami klimatycznymi i niszczeniem środowiska.
Z angielskiego przetłumaczyła Marz McNamer