Система углеродных платежей в действии
,
БОНН – Ураганы, обрушившиеся в этом году на Карибские острова, Техас и Флориду, затопили шоссе и дороги, разрушили дома и предприятия, унесли жизни людей. Вода отступила, но картины хаоса навсегда запечатлелись в нашей коллективной памяти. На восстановление уйдут годы, а возможно, десятилетия; и оно обойдётся в миллиарды долларов.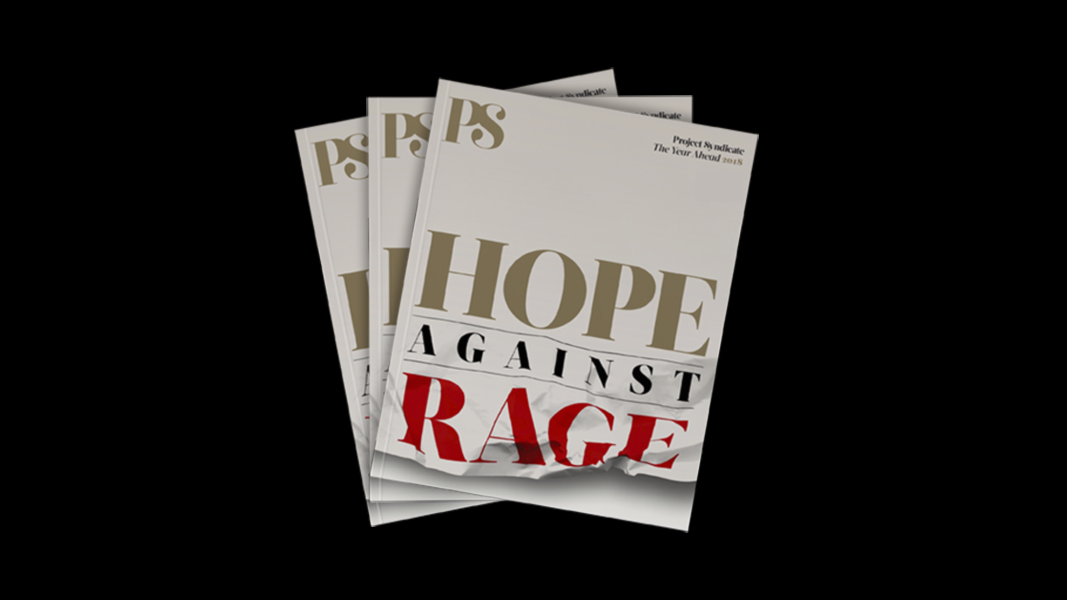 The Year Ahead 2018
The world's leading thinkers and policymakers examine what's come apart in the past year, and anticipate what will define the year ahead.
Как объясняют нам эксперты, ураганы становятся более мощными из-за потепления океанов, а из-за других явлений, вызванных антропогенным изменением климата (от суровых засух в странах Африканского Рога до экстремальных наводнений в Азии), миллионы людей остались без пропитания и крыши над головой. Несмотря на то, что связь между сжиганием ископаемого топлива и смертоносными погодными явлениями с годами становится всё более явной, власти не всегда прислушиваются к этим предупреждениям.
Однако ситуация быстро меняется. Сегодня и государства, и граждане, и всё большее число компаний во всём мире начали, наконец-то, действовать. В ноябре тысячи участников приехали в немецкий город Бонн на Конференцию ООН по вопросам изменения климата с целью повысить глобальные амбиции в борьбе с изменением климата. Спустя два года после успешного подписания Парижского климатического соглашения надежды на дальнейший прогресс и продолжение сотрудничества весьма высоки.
Одной из наиболее многообещающих новых инициатив стала Коалиция лидеров за углеродные платежи (сокращённо CPLC), которая объединяет 30 правительств и более 180 компаний и стратегических партнёров, выступающих за введение платежей за выбросы углекислого газа. Идея проста: для достижения установленной Парижским соглашением цели не допустить роста среднемировой температуры выше 2° по Цельсию относительно доиндустриальных уровней (а в идеале – выше 1,5° относительно доиндустриальных уровней) мы должны радикально сократить выбросы парниковых газов. Будучи сопредседателями CPLC, мы уверены в том, что один из лучших способов сократить объемы выбросов – переложить социальные и экономические издержки, связанные с парниковыми газами, с плеч общества на плечи тех, кто осуществляет выбросы таких газов.
На фоне возрастающего ощущения неотложности проблемы климата больше неприемлемо загрязнять природу парниковыми газами бесплатно, перекладывая счет на плечи будущих поколений. Введение платежей за выбросы углекислого газа является наиболее эффективным способом снижения этих выбросов глобально, стимулируя при этом устойчивый и уверенный экономический рост. Более того, введя платежи за углерод, правительства смогут получать доходы для инвестиций в чистую энергетику, школы, здравоохранение, а значит, они выиграют вдвойне.
Финальной целью, конечно, должно стать стимулирование перехода предприятий к более чистым методам ведения бизнеса. Растущая доля бизнес-лидеров сегодня уже понимает, что платежи за углерод являются одним из лучших способов борьбы с изменением климата. И они понимают, что их бизнес может процветать, даже когда они работают над снижением выбросов парниковых газов.
Более того, многие деловые лидеры входят в число наиболее активных энтузиастов, поддерживающих идею эффективной системы платежей за выбросы углекислого газа. Согласно опубликованным месяц назад данным «Проекта раскрытия углеродной информации» (CDP), глобальное число компаний, планирующих ввести внутренние механизмы платежей за углерод, выросло почти до 1400, хотя в 2014 году их было всего лишь 150. В их числе более 100 крупнейших компаний мира, чья совокупная годовая выручка равна примерно $7 трлн. Компания Royal DSM (её возглавляет один из авторов этой статьи) установила плату за тонну углекислого газа в размере 50 евро ($59), присоединившись к другим глобальным компаниям, таким как Michelin, Danone и General Motors, которые ввели существенную плату за углерод с целью подготовить к будущему свой бизнес.
Около 40 стран, включая Канаду, также начинают вводить плату за выбросы углекислого газа, а правительства многих других стран планируют ввести аналогичные механизмы в ближайшее время. В 2015 году Китай объявил о планах создать крупнейшую в мире систему платежей за углерод. А в этом году провинции Онтарио, Квебек и штат Калифорния подписали соглашение о создании второго по размерам в мире рынка углекислого газа.
Эта тенденция должна сохраниться как по экологическим, так и по экономическим причинам. Согласно выводам опубликованного в мае 2017 года доклада Комиссии высокого уровня по вопросам платежей за углерод, которую возглавляют два ведущих мировых экономиста – Джозеф Стиглиц и Николас Стерн, введение «существенной платы за выбросы углекислого газа» критически важно не только для снижения объёмов глобальных выбросов, но и для поддержания инноваций и экономического роста.
Разумеется, введение платы за выбросы углекислого газа должно осуществляться в рамках более широкой программы действий по подготовке нашей экономики и общества к будущему. Для дальнейшего сокращения выбросов парниковых газов и укрепления жизнеспособности экономики нам надо совершенствовать общественный транспорт; строить энергоэффективные здания; поддерживать усилия бизнеса, инноваторов и инвесторов, работающих над решениями в сфере чистой энергетики. Именно этим уже занимается Канада, поскольку мы знаем, что данные меры позволят снизить объёмы выбросов и помочь созданию новых, хорошо оплачиваемых рабочих мест.
Часто говорят, что изменение климата является одновременно и проблемой, и шансом. Введя плату за выбросы углекислого газа, а также развивая нашу способность к коллективным действиям, мы сможем одновременно решить проблему и не упустить шанс. Объединив инновационный и предпринимательский дух разных компаний и стран, мы сможем бороться с изменением климата, укреплять экономику и общество, а в результате, передадим в наследство нашим детям и внукам более здоровую планету.