A descolagem dos preços do carbono
BONA – Os furacões que agrediram este ano as Caraíbas, o Texas e a Florida submergiram auto-estradas, demoliram casas e empresas, e ceifaram vidas. As águas já recuaram, mas as imagens do cataclismo permanecem gravadas na nossa memória colectiva. A recuperação demorará anos, talvez décadas, e custará milhares de milhões de dólares.
Os especialistas dizem-nos que o aumento da temperatura dos oceanos está a fazer com que os furacões se tornem mais violentos, e outras consequências das mudanças climáticas antropogénicas (desde secas severas no Corno de África a cheias graves na Ásia) estão a deixar milhões de pessoas sem alimento e sem abrigo. Mas, embora a relação entre a queima de combustíveis fósseis e condições meteorológicas letais se tenha fortalecido ao longo dos anos, nem sempre os responsáveis políticos têm prestado atenção aos avisos.
Isso está a mudar rapidamente. Hoje, países, cidadãos, e um número crescente de empresas em todo o mundo estão finalmente a agir. Este mês, reuniram-se milhares de pessoas na conferência da ONU sobre as mudanças climáticas em Bona, na Alemanha, para potenciar a ambição global na luta contra as mudanças climáticas. Depois do êxito do acordo de Paris sobre o clima de há dois anos, são elevadas as expectativas de progresso adicional e de colaboração continuada.
Uma das mais iniciativas recentes mais promissoras é a Coligação para a Liderança do Preço do Carbono (CLPC), que reúne 30 governos e mais de 180 empresas e parceiros estratégicos, para a atribuição de um valor às emissões de dióxido de carbono. A ideia é simples: se quisermos cumprir a meta do acordo de Paris, de limitação do aumento da temperatura média global a menos de 2° Celsius acima dos níveis pré-industriais (idealmente, a menos de 1,5° acima dos níveis pré-industriais) devemos reduzir as emissões de forma drástica. Como co-presidentes da CLPC, acreditamos que uma das melhores maneiras de se conseguir isto consiste em transferir os custos sociais e económicos dos gases captadores de calor do público para o poluidor.
Com o sentido de urgência climática a aumentar, deixou de ser aceitável poluir de forma gratuita e passar a factura às gerações futuras. Atribuir um preço ao carbono é o modo mais eficiente para reduzir as emissões globais, ao mesmo tempo que encoraja o crescimento económico sustentável e robusto. Além disso, ao atribuírem um preço à poluição, os governos podem gerar receitas para investimentos como energia limpa, escolas, e cuidados de saúde, alcançando uma dupla vitória.
O objectivo final, naturalmente, consiste em encorajar as empresas a reverem as suas práticas, e hoje uma proporção crescente dos líderes empresariais compreende que a atribuição de preços ao carbono é uma das melhores maneiras para combater as mudanças climáticas. Também reconhecem que as suas empresas conseguem prosperar, mesmo quando trabalham no sentido da redução de emissões.
Introductory Offer: Save 30% on PS Digital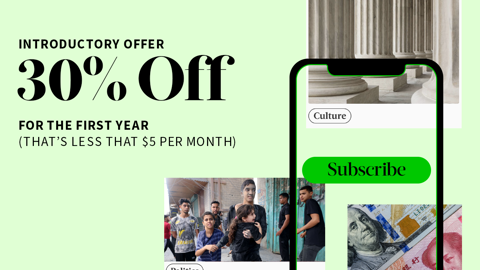 Introductory Offer: Save 30% on PS Digital
Subscribe now to gain greater access to Project Syndicate – including every commentary and our entire On Point suite of subscriber-exclusive content – starting at less than $5 per month.
Com efeito, existem muitos líderes empresariais entre os apoiantes mais entusiastas da atribuição efectiva de preços ao carbono. Ainda no mês passado, o Carbon Disclosure Projectrevelou que o número de empresas que planeiam implementar mecanismos internos de preços de carbono cresceu para quase 1 400 em todo o mundo, a partir de 150 em 2014. Isto inclui mais de 100 das maiores empresas do mundo, com receitas totais que rondam os 7 biliões de dólares. A Royal DSM (que é liderada por um dos autores desta coluna) definiu um preço para o carbono de 50 € (59 USD) por tonelada, juntando-se a outras empresas globais como a Michelin, a Danone, e a General Motors na implementação de preços de carbono significativos para tornarem os seus negócios "à prova de futuro".
Perto de 40 países, incluindo o Canadá, também aplicam um preço à poluição por carbono, e mais governos planeiam a implementação próxima de modelos similares. Em 2015, a China anunciou planos para criar o maior sistema de preços de carbono do mundo. E no início deste ano, o Ontário, o Quebeque e a Califórnia celebraram um acordo para criar o seguindo maior mercado de carbono do mundo.
Esta tendência deve continuar, por motivos ambientais e económicos. Um estudo de Maio de 2017, realizado pela Comissão de Alto Nível para os Preços do Carbono, liderada por dois dos maiores economistas do mundo, Joseph E. Stiglitz e Nicholas Stern, descobriu que a definição de um "preço robusto para o carbono" é essencial, não apenas para a redução das emissões globais, mas também para sustentar a inovação e o crescimento.
Na realidade, atribuir um preço à poluição por carbono deve fazer parte de um conjunto mais alargado de acções para tornar as nossas economias e as nossas sociedades à prova de futuro. Para reduzir ainda mais as emissões de gases com efeito de estufa e promover a vitalidade económica, devemos melhorar os transportes públicos; construir edifícios eficientes do ponto de vista energético; e apoiar os esforços de empresas, inovadores e investidores para o desenvolvimento de soluções de energia limpa. Isto é o que o Canadá já está a fazer, porque sabemos que estas políticas podem reduzir as emissões e ajudar a criar empregos novos e bem remunerados.
Como se costuma dizer, as mudanças climáticas constituem simultaneamente um desafio e uma oportunidade. Ao aplicarmos preços à poluição por carbono e ao explorarmos as nossas capacidades colectivas, poderemos enfrentar o desafio e aproveitar a oportunidade. A concentração do espírito inovador e empreendedor existente nos países e nas empresas permitir-nos-á combater as mudanças climáticas, fortalecer as nossas economias, e deixar um planeta mais saudável aos nossos filhos e aos nossos netos.