El regreso de la represión
BERLÍN – Gobiernos de todo el mundo están tomando medidas draconianas contra las organizaciones civiles, que van desde la aprobación de leyes restrictivas y obstáculos burocráticos hasta el uso de campañas de difamación, censura y represión lisa y llana por parte de agencias de inteligencia o la policía. Cualquiera sea el medio aplicado, hay un intento de interferir con el trabajo de activistas políticos, sociales y ambientales, en un grado que no se veía desde la caída del comunismo hace un cuarto de siglo en Europa.
Los gobiernos aducen toda clase de razones (hoy encabezadas por el temor al terrorismo) para justificar la represión de ONG y otras asociaciones civiles. Pero lo cierto es que las amenazas a la seguridad (que pueden ser reales) no son excusa para convertir a todas las organizaciones independientes en sospechosas, como pretexto para silenciarlas o prohibirlas.
Esta preocupante tendencia no parece ser un fenómeno pasajero, sino signo de cambios profundos en la geopolítica internacional. Uno de los más importantes es el creciente énfasis de las economías emergentes (de Egipto a Tailandia) en la "soberanía".
Con la excusa de proteger la soberanía nacional, hoy gobiernos de países en desarrollo y emergentes han adoptado una actitud mucho más desconfiada que en los noventa respecto de las transferencias de efectivo desde países ricos, destinadas a promover, por ejemplo, procesos de democratización. Cada vez más gobiernos del sur global ven esas ayudas a ONG locales como interferencia indebida en sus asuntos, y buscan mantener o recuperar el control total de los flujos de efectivo desde el extranjero, especialmente si van destinados a actores de la sociedad civil, cuyos vínculos internacionales los hacen sospechosos de conflicto de lealtades.
Es así que los flujos de efectivo y las conexiones entre ONG nacionales e internacionales, fundaciones y otros donantes externos son sometidos a un escrutinio cada vez más estricto. Entre los instrumentos más notorios para vigilar o impedir el trabajo de estas organizaciones está el uso de leyes que restringen o prohíben la provisión de financiación extranjera a ONG. Unos cincuenta países de todo el mundo tienen leyes de ese tipo ya aprobadas o en consideración.
Por ejemplo, en julio del año pasado doce ONG extranjeras que trabajan en Rusia fueron colocadas en una lista negra, y se las amenazó con prohibirles toda actividad futura en el país. Como la cooperación con organizaciones extranjeras puede traer problemas legales, las organizaciones civiles rusas perdieron el acceso a su sostén financiero. En Israel, tras un debate feroz, el parlamento sancionó a principios de febrero una ley que obliga a las ONG que reciban más de la mitad de su presupuesto de instituciones públicas extranjeras a revelar sus fuentes de financiación.
WINTER SALE: Save 25% on a new PS subscription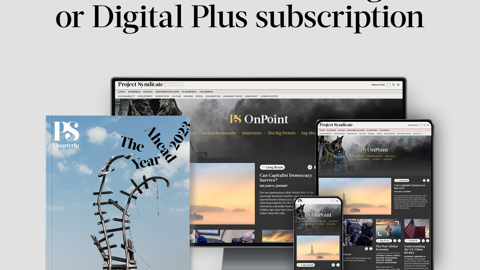 WINTER SALE: Save 25% on a new PS subscription
For a limited time, you can gain greater access to Project Syndicate – including every commentary and our entire On Point suite of subscriber-exclusive content – starting at less than $6 per month.
También hay represión estatal de los movimientos sociales populares. Estos últimos años hubo una proliferación de protestas de nivel local contra una variedad de situaciones: malas condiciones de trabajo, tala ilegal, confiscación de tierras, proyectos de infraestructura que provocan daños ambientales o sociales, etc. Como la tecnología digital da a los manifestantes locales acceso a redes políticas y una amplia audiencia internacional, los gobiernos están bajo una presión cada vez mayor para acceder a las demandas.
Pero en vez de inclinarse ante la presión popular, en muchos casos las élites políticas y económicas prefirieron directamente reprimir las protestas. Además, implementaron leyes de medios represivas que suponen el control estatal de Internet, con el pretexto de preservar la estabilidad, combatir el terrorismo o defender la soberanía nacional de la interferencia occidental.
La reprobación de las protestas populares no es exclusividad de regímenes autocráticos. Incluso gobiernos democráticos (como los de Australia, Canadá y la India) apelaron a denunciar un control extranjero de las protestas para desacreditar la resistencia local a, por ejemplo, oleoductos o minas de carbón presuntamente capaces de generar ingresos y crecimiento. En todos estos casos, el objetivo es el mismo: conservar el poder político, proteger los intereses económicos de los más poderosos, o ambas cosas.
Que los gobiernos persigan a quienes luchan por los derechos humanos, la igualdad de género, el Estado de Derecho, los derechos de la comunidad LGBTI y políticas económicas con visión social y ecológica no tiene nada de nuevo. Los actores de la sociedad civil pueden y deben incomodar a sus respectivos gobiernos. Son vigías de la política oficial, que llaman la atención sobre hechos negativos, inician y focalizan el debate público y ofrecen alternativas sociales y políticas. Las ONG siguen siendo convocadas a participar en procesos políticos multilaterales, por ejemplo para ayudar a implementar los Objetivos de Desarrollo Sostenible de las Naciones Unidas o garantizar el cumplimiento del acuerdo climático de París.
El problema de la reducción y el cierre de espacios para la sociedad civil debe incluirse en las agendas de los parlamentos nacionales, las organizaciones multilaterales y los procesos de negociación internacionales. Las libertades de opinión, asociación y reunión son la esencia de la democracia. Todo intento de limitarlas debe ser visto como una afrenta a todos los gobiernos democráticos y a la cooperación global, que es preciso detener.
Traducción: Esteban Flamini