Kembalinya Penindasan
BERLIN – Pemerintah di banyak negara melakukan aksi-aksi kejam untuk menekan organisasi masyarakat sipil, mulai dari undang-undang yang bersifat membatasi dan hambatan-hambatan birokratis hingga fitnah, sensor, dan penindasan terbuka yang dilakukan badan intelijen atau kepolisian. Apapun tujuannya, pemerintah berusaha keras untuk mengintervensi pekerjaan aktivis politik, sosial, dan lingkungan hidup, bahkan sebegitu gigihnya derajat intervensi ini sebanding dengan masa sebelum komunisme runtuh di Eropa 250 tahun yang lalu.
Tentu saja pemerintah menggunakan berbagai alasan, isu keamanan misalnya terkait dengan terorisme sekarang menjadi alasan utama untuk membenarkan pengekangan terhadap LSM dan organisasi kemasyarakatan lainnya. Namun pada kenyataannya, risiko-risiko keamanan – walaupun mungkin benar – tidak dapat dijadikan alasan atas kecurigaan absolut yang dimiliki pemerintah dan digunakan sebagai dalih untuk membungkam atau melarang organisasi independen.
Tren yang mengkhawatirkan ini nampaknya bukan fenomena sesaat saja tapi sebuah tanda terjadinya perubahan fundamental dalam geopolitik internasional. Di antara perubahan-perubahan ini yang terpenting adalah semakin besarnya penekanan pada "kedaulatan" di kalangan negara-negara emerging economy, seperti Mesir dan Thailand.
Benar bahwa sebagai bagian dari hasrat melindungi kedaulatan negara, pemerintah di negara-negara berkembang dan emerging kini memperlakukan pemberian dana dari negara-negara kaya, misalnya untuk proses demokratisasi, dengan kecurigaan lebih besar dibandingkan pada tahun 1990-an. Anggapan bahwa bantuan kepada LSM lokal adalah campur tangan asing terhadap urusan dalam negeri, banyak pemerintah di negara-negara selatan (global south) yang ingin mempertahankan atau mengembalikan kendali penuh atas aliran dana asing – terutama jika dana atau bantuan tersebut diperuntukkan bagi aktor masyarakat sipil yang dinilai loyalitasnya terbagi, oleh karena koneksi-koneksi internasional di antara mereka.
Sebagai akibatnya, aliran dana dan berjejaring antara LSM dan yayasan lokal dan asing serta donor eksternal lainnya semakin diawasi secara ketat oleh pemerintah. Undang-undang yang membatasi atau melarang penyaluran dana kepada LSM oleh sumber-sumber eksternal adalah salah satu instrumen utama yang digunakan pemerintah untuk memonitor atau menghambat aktivitas kelompok-kelompok tersebut. Undang-undang semacam itu kini diterapkan atau tengah dirumuskan di 50 negara di seluruh dunia.
Di Rusia, contohnya, 12 LSM asing dimasukkan ke dalam daftar hitam (blacklist) bulan Juli lalu dan diancam akan dibubarkan. Karena kerja sama dengan lembaga asing berpotensi melarang hukum, organisasi massa di Rusia kehilangan akses yang merupakan jantung bagi keuangan mereka. Di Israel, setelah perdebatan sengit, Knesset (parlemen Israel) mengundangkan sebuah peraturan di awal Februari yang memuat ketentuan bagi LSM untuk mengungkapkan sumber dana apabila menerima lebih dari setengah anggaran dari lembaga publik asing.
Subscribe to PS Digital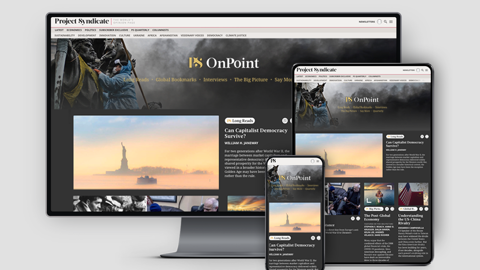 Subscribe to PS Digital
Access every new PS commentary, our entire On Point suite of subscriber-exclusive content – including Longer Reads, Insider Interviews, Big Picture/Big Question, and Say More – and the full PS archive.
Pemerintah juga memperketat gerakan-gerakan sosial populer. Selama beberapa tahun terakhir, unjuk rasa di tingkat lokal – aksi penolakan terhadap kondisi kerja yang buruk hingga pembalakan liar, perambahan lahan, dan proyek-proyek infrastruktur yang merusak lingkungan hidup atau situasi sosial – semakin meluas. Dengan adanya teknologi digital yang memberikan akses bagi aktivis setempat kepada jejaring politik dan pengamat internasional yang luas, pemerintah semakin merasa tertekan untuk memenuhi tuntutan para demonstran.
Akan tetapi, alih-alih mengangguk pada tekanan populer, kaum elite politik dan ekonomi justru umumnya memilih untuk melarang aksi tersebut. Selain itu, mereka menerapkan undang-undang tentang media yang represif yang setara dengan pengendalian negara atas internet, sebuah tindakan yang mereka klaim sebagai keharusan untuk menjaga stabilitas, memberantas terorisme, atau membela kedaulatan negara dari campur tangan Barat.
Kritik keras terhadap aksi protes yang populer ini bukan hanya ranah di rezim-rezim otokratik. Bahkan pemerintah di negara-negara demokratis – seperti Australia, Kanada, dan India – beralih pada klaim bahwa unjuk rasa dikontrol secara eksternal untuk mendiskreditkan perlawanan lokal terhadap misalnya pipa penyalur dalam industri minyak atau tambang batubara yang seharusnya menghasilkan profit. Pada contoh-contoh ini, semua tujuannya sama yaitu mempertahankan kekuasaan politik dan/atau menjaga kepentingan ekonomi dari elite teratas.
Sebetulnya penindasan atau pengekangan yang dilakukan pihak penguasa terhadap orang-orang yang memperjuangkan hak asasi manusia, kesetaraan gender, supremasi hukum, hak-hak LGBTI, dan kebijakan-kebijakan ekonomi yang lebih berorientasi sosial dan ekologis bukan hal baru. Aktor masyarakat sipil bisa dan harus membuat pemerintah di negaranya merasa tidak nyaman. Mereka berperan sebagai anjing penjaga (watchdog) kebijakan publik, menarik perhatian pada pembangunan yang tidak layak, memelopori dan memfokuskan debat publik, dan menawarkan opsi-opsi politik dan sosial. LSM terus dilibatkan dalam proses-proses kebijakan multilateral seperti membantu pelaksanaan Tujuan Pembangunan Berkelanjutan PBB (SDGs) atau menjamin keluaran perjanjian Paris tentang perubahan iklim.
Isu mengenai pembatasan dan penutupan ruang bagi organisasi massa harus dimasukkan ke dalam agenda parlemen nasional, lembaga multilateral, dan proses perundingan internasional. Kebebasan berpendapat, berserikat, dan berkumpul adalah inti dari demokrasi. Segala bentuk tindakan untuk mengurangi kebebasan tersebut harus dianggap tantangan bagi seluruh pemerintahan yang demokratis dan kendala bagi kerja sama internasional, sehingga harus dihentikan.