Repressie is terug van weggeweest
BERLIJN – Regeringen over de hele wereld nemen draconische stappen om organisaties in het maatschappelijk middenveld te onderdrukken, met maatregelen variërend van restrictieve wetten en bureaucratische lasten tot lastercampagnes, censuur, en regelrechte repressie door inlichtingendiensten of de politie. Wat de middelen ook mogen zijn, regeringen willen het werk van politieke-, sociale-, en milieuactivisten verstoren in een mate die sinds vijfentwintig jaar geleden het communisme in elkaar stortte in Europa niet meer voorgekomen is.
Vanzelfsprekend zullen regeringen zeer uiteenlopende redenen aanvoeren om de repressie van Non-gouvernementele organisaties (Ngo's) en andere groepen uit het maatschappelijk middenveld te rechtvaardigen; veiligheidsoverwegingen, zoals in betrekking tot terrorisme, worden momenteel het meest gehoord. Maar de realiteit is dat veiligheidsrisico's – die zeker reëel kunnen zijn – geen excuses zijn voor het soort overkoepelende verdachtmaking die regeringen gebruiken als voorwendsel om onafhankelijke organisaties het zwijgen op te leggen of te verbieden.
Deze troeblerende trend lijkt geen overwaaiend fenomeen te zijn, maar een teken van fundamentele veranderingen in de internationale geopolitiek. Een van de meest belangrijke hiervan is de groeiende nadruk op 'soevereiniteit' in opkomende economieën, van Egypte tot Thailand.
Als onderdeel van hun beweerde verlangen om de soevereiniteit van de natie te beschermen bekijken regeringen in ontwikkelingslanden en opkomende markten geldstortingen uit rijke landen ten gunste van, bijvoorbeeld, het democratiseringsproces nu dan ook met veel meer argwaan dan in de jaren negentig. Omdat ze dit soort hulp aan lokale Ngo's als ongewenste inmenging in hun zaken zien wil een groeiend aantal regeringen in het mondiale zuiden volle controle houden of verwerven over geldstromen uit het buitenland – vooral als ze bestemd zijn voor actoren uit het maatschappelijk middenveld, die vanwege hun internationale connecties bekeken worden alsof ze er een dubbele loyaliteit op na houden.
Als resultaat hiervan komen geldstromen en netwerken tussen nationale en internationale Ngo's, stichtingen, en andere externe donors onder steeds kritischer toezicht van overheden te staan. Wetten die het financieren van Ngo's door externe bronnen beperken of verbieden zijn een van de meest gebruikte instrumenten om het werk van deze organisaties te monitoren of te blokkeren. Dit soort wetten zijn in werking of worden overwogen in 50 landen wereldwijd.
In Rusland bijvoorbeeld werden twaalf buitenlandse Ngo's afgelopen juli op een zwarte lijst gezet en gedreigd met een verbod op verdere activiteiten in het land. Nu samenwerking met buitenlandse organisaties wettelijk potentieel strafbaar is geworden hebben organisaties uit de Russische burgermaatschappij hun toegang tot hun financiële levensaders verloren. In Israël nam de Knesset na vurig debat begin februari een wet aan die bedingt dat Ngo's die meer dan de helft van hun budget van buitenlandse publieke instituties krijgen hun financiers bekend moeten maken.
Subscribe to PS Digital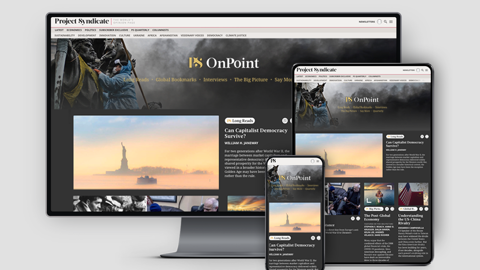 Subscribe to PS Digital
Access every new PS commentary, our entire On Point suite of subscriber-exclusive content – including Longer Reads, Insider Interviews, Big Picture/Big Question, and Say More – and the full PS archive.
Regeringen treden ook hard op tegen populaire sociale bewegingen. In de afgelopen jaren hebben lokale protesten – die tegen van alles zijn, van slechte arbeidsomstandigheden tot illegale houtkap, landonteigening, en infrastructuur met sociale- of milieuschade – zich vermeerderd. Met digitale technologie die lokale actievoerders toegang geeft tot politieke netwerken en een breed internationaal publiek staan regeringen onder een groeiende druk om aan de eisen van demonstranten toe te geven.
Maar in plaats van te buigen voor druk uit het volk prefereren de politieke en economische elites in veel gevallen de protesten zelf de kop in te drukken. Bovendien hebben ze repressieve mediawetten ingevoerd die leiden tot staatscontrole van het internet, waarvan ze beweren dat dit nodig is om de stabiliteit te bewaren, terrorisme te bevechten, of de nationale soevereiniteit te verdedigen tegen Westerse inmenging.
Het verketteren van volksprotesten is niet slechts het voorland van autocratische regimes. Zelfs democratische regeringen – zoals die van Australië, Canada, en India – bedienen zich van claims dat protesten van buitenaf gecontroleerd worden om de lokale weerstand tegen bijvoorbeeld oliepijpleidingen of kolenmijnen die winst en groei zouden moeten genereren in diskrediet te brengen. In alle gevallen is het doel hetzelfde: om de politieke macht te behouden en/of om de economische belangen van de elite veilig te stellen.
Er is niets nieuws aan heersers die mensen vervolgen die vechten voor de rechten van de mens, seksegelijkheid, de rechtstaat, rechten voor LGBTI's, en een sociaal en ecologisch georiënteerd economisch beleid. Actoren uit het maatschappelijk middenveld kunnen en moeten de hun betreffende overheden zich ongemakkelijk laten voelen. Ze zijn de waakhonden van het officiële beleid, die aandacht vestigen op ongezonde ontwikkelingen, het publieke debat initiëren en richting geven, en politieke en sociale alternatieven bieden. Er wordt voortdurend een beroep gedaan op Ngo's in multilaterale politieke processen, zoals bij het helpen de Sustainable Development Goals van de Verenigde naties te implementeren, of om de uitkomsten van het klimaatverdrag in Parijs te garanderen.
De kwestie van het doen krimpen en afsluiten van de ruimte voor de burgermaatschappij moet op de agenda komen te staan van nationale parlementen, multilaterale organisaties, en bij internationale onderhandelingsprocessen. Vrijheid van mening, vereniging, en vergadering zijn de essentie van de democratie. Pogingen om dit soort vrijheden te beteugelen moeten daarom gezien worden als het tarten van alle democratische regeringen en de mondiale samenwerking – en moeten daarom gestopt worden.
Vertaling Melle Trap