O regresso da repressão
BERLIM – Os governos de todo o mundo estão a tomar medidas draconianas para suprimir as organizações da sociedade civil, com medidas que vão desde leis restritivas e encargos burocráticos até campanhas de difamação, censura e repressão directa levadas a cabo pelos serviços de informação ou pela polícia. Independentemente dos meios utilizados, os governos estão empenhados em interferir com o trabalho dos activistas políticos, sociais e ambientais numa escala a que não se assistia desde antes do colapso do comunismo na Europa, há um quarto de século.
É evidente que os governos apresentam todos os tipos de razões, nomeadamente preocupações em matéria de segurança como as relacionadas com o terrorismo que ocupam agora o topo da lista, para justificar a repressão de ONG e outros grupos da sociedade civil. Mas a realidade é que os riscos de segurança — que podem muito bem ser genuínos — não são desculpa para o tipo de manto de suspeita que os governos utilizam como pretexto para silenciar ou proibir as organizações independentes.
Esta tendência preocupante não parece ser um fenómeno passageiro, mas antes um sinal de mudanças fundamentais no plano geopolítico internacional. Entre as mudanças mais importantes, encontra-se a crescente tónica na "soberania" entre as economias emergentes, desde Egipto até à Tailândia.
Na verdade, como parte da sua alegada vontade de proteger a soberania da nação, os governos dos países em desenvolvimento e dos países emergentes encaram agora as transferências de dinheiro dos países ricos para, por exemplo, processos de democratização, com muito maior suspeição do que na década de 1990. Considerando essa ajuda às ONG locais como uma interferência indevida nos seus assuntos, um número cada vez maior de governos dos países do Sul pretende manter ou recuperar o controlo total sobre os fluxos de caixa derivados do estrangeiro — especialmente se forem destinados a intervenientes da sociedade civil, que, em razão das suas ligações internacionais, são considerados como tendo uma fidelidade múltipla.
Consequentemente, os fluxos de caixa e o trabalho em rede entre ONG nacionais e internacionais, fundações e outros doadores externos estão sob um escrutínio cada vez mais rigoroso por parte dos governos. As leis que restringem ou proíbem a concessão de financiamento a ONG por fontes externas estão entre os instrumentos de maior relevância utilizados para monitorizar ou bloquear o trabalho destes grupos. Tais leis estão em vigor ou em análise em cerca de 50 países em todo o mundo.
Na Rússia, por exemplo, 12 ONG estrangeiras foram colocadas numa lista negra em Julho passado e ameaçadas com a proibição de realizar futuras actividades no país. Uma vez que a cooperação com as organizações estrangeiras se tornou potencialmente punível por lei, as organizações da sociedade civil russas perderam o acesso à sua força vital financeira. Em Israel, após um intenso debate, o Knesset aprovou uma lei no início de Fevereiro que estipula que as ONG que recebem mais de metade do seu orçamento de instituições públicas estrangeiras devem divulgar as suas fontes de financiamento.
Subscribe to PS Digital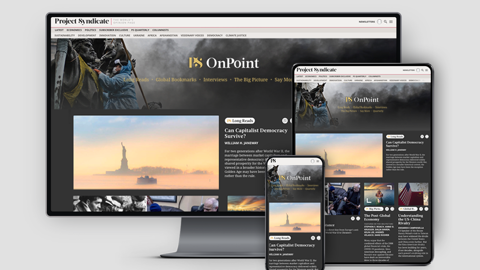 Subscribe to PS Digital
Access every new PS commentary, our entire On Point suite of subscriber-exclusive content – including Longer Reads, Insider Interviews, Big Picture/Big Question, and Say More – and the full PS archive.
Os governos reprimem igualmente os movimentos sociais populares. Nos últimos anos, as manifestações de protesto a nível local — nomeadamente contra as más condições de trabalho, a exploração madeireira ilegal, o açambarcamento de terras e os projectos de infra-estruturas nocivos em termos ambientais e sociais — multiplicaram-se. O facto de a tecnologia digital permitir o acesso dos manifestantes locais a redes políticas e a uma ampla audiência internacional tem exercido uma pressão crescente sobre os governos no sentido de atenderem às reivindicações dos manifestantes.
Mas, em vez de cederem à pressão popular, as elites políticas e económicas preferiram muitas vezes reprimir os próprios protestos. Além disso, aplicaram leis repressivas sobre os meios de comunicação, equivalentes ao controlo estatal da Internet, uma medida que alegam ser necessária para preservar a estabilidade, combater o terrorismo ou defender a soberania nacional da interferência ocidental.
A denúncia de protestos populares não é uma questão apenas da esfera de acção dos regimes autocráticos. Até mesmo os governos democráticos — como o da Austrália, Canadá e Índia — têm recorrido a alegações de que os protestos são controlados a nível externo a fim de desacreditar a resistência local relativamente, por exemplo, a oleodutos ou minas de carvão que deveriam gerar lucros e crescimento. Em todos estes casos, o objectivo é o mesmo: preservar o poder político e/ou proteger os interesses económicos daqueles que estão no cume da hierarquia.
Não são novidade as situações de governantes que perseguem pessoas que lutam pelos direitos humanos, a igualdade de género, o Estado de direito, os direitos das pessoas LGBT (lésbicas, gays , bissexuais e transgéneros) e das políticas económicas com uma orientação de carácter social e ecológico. Os intervenientes da sociedade civil podem e devem causar desconforto aos seus governos. Actuam como observatórios da política oficial, chamando a atenção para evoluções inconsistentes, iniciando e orientando o debate público e oferecendo alternativas políticas e sociais. As ONG continuam a ser chamadas a participar em processos políticos multilaterais, como por exemplo para prestar auxílio na implementação dos Objectivos de Desenvolvimento Sustentável das Nações Unidas ou garantir os resultados do acordo de Paris sobre as alterações climáticas.
A questão da restrição ou encerramento dos espaços para a sociedade civil deve ser acrescentada à ordem do dia dos parlamentos nacionais, das organizações multilaterais e dos processos de negociação internacional. A liberdade de opinião, de associação e de reunião constituem a essência da democracia. Por conseguinte, os esforços que visam limitar estas liberdades devem ser considerados como um desafio para todos os governos democráticos e para a cooperação global, e devem ser suprimidos.
Tradução: Teresa Bettencourt