Combatir el cambio climático significa combatir el crimen organizado
RÍO DE JANEIRO – Por ser el sumidero de carbono terrestre más grande del mundo, el Amazonas es un frente clave en la lucha contra el cambio climático. Pero también alberga un submundo criminal floreciente que podría minar los esfuerzos por reducir las emisiones de gases de tipo invernadero. En verdad, revertir el cambio climático no tiene que ver solamente con regular a los contaminadores; también tiene que ver con combatir el crimen organizado.
La deforestación en el Amazonas se ha acelerado rápidamente en los últimos años, lo que resultó en una pérdida impresionante de cubierta arbórea. Desde los años 1970, alrededor de una quinta parte de la zona ha sido arrasada para la agroindustria, la explotación forestal y la minería; el 50-80% de esa deforestación es consecuencia de actividades ilegales, que incluyen la minería de oro. Si la tendencia actual continúa, otro 20% de la cubierta arbórea existente habrá desaparecido para 2030.
Entre las muchas amenazas para el Amazonas, la minería es especialmente destructiva, porque también genera una pérdida de tierra, impide el recrecimiento y contamina los ríos. De todos modos, las grandes compañías mineras como Anglo American y Vale han invertido decenas de miles de millones de dólares en construir caminos de acceso a algunas de las regiones más vulnerables desde un punto de vista ambiental del Amazonas –y del mundo-. Han sido seducidas por los políticos, que ofrecen incentivos impositivos generosos para expandir la extracción de bauxita, cobre, mineral de hierro, manganeso, níquel, estaño y especialmente oro.
Y ahora, el presidente recientemente electo de Brasil, Jair Bolsonaro, ha prometido darles a los gigantes mineros acceso a tierras aún más protegidas, entre ellas zonas que pertenecen a las comunidades indígenas. La estrategia del gobierno de Bolsonaro con el Amazonas va directamente en contra de su promesa de combatir la corrupción. Al debilitar a los organismos regulatorios del gobierno, al ofrecer más subsidios e incentivos impositivos para las empresas dedicadas a la explotación forestal y la minería, y al vender tierra, no hará más que envalentonar a quienes participan en el crimen organizado.
Decenas de miles de garimpeiros, o buscadores de oro artesanales, ya dependen de la minería de oro ilegal para sobrevivir. En ciudades pequeñas de Brasil como Itaituba, a la vera del río Amazonas, la minería ilegal representa el 50-70% de la economía local. Y se calcula que unos 20.000 brasileños trabajan en minas clandestinas en la frontera con la Guyana francesa. En tanto no dejan de aparecer asentamientos precarios en la región, el juego, la prostitución, el tráfico humano, el trabajo esclavo y el crimen violento están en aumento, y la gente indígena y quilombola (descendientes de africanos) carga con la mayor parte de los costos.
Ahora bien, los mineros ilegales no son los únicos actores que se pelean por las riquezas del Amazonas. Como la cuenca del Amazonas atraviesa los tres principales países de producción de coca del mundo –Bolivia, Colombia y Perú-, los carteles colombianos/peruanos y las pandillas brasileñas también se han metido en el negocio de la minería de oro ilegal. Han descubierto que el oro –que es fácil de extraer y vender a un precio de mercado atractivo, y que se ha vuelto seguro gracias a agentes cómplices del gobierno donde se lo extrae- suele ser una apuesta financiera más segura que la cocaína.
Subscribe to PS Digital Now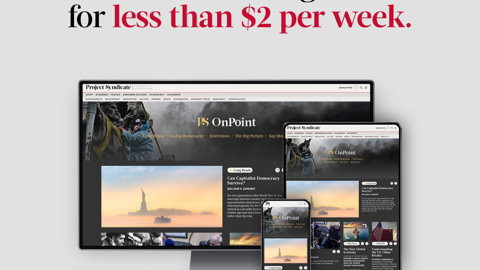 Subscribe to PS Digital Now
Access every new PS commentary, our entire On Point suite of subscriber-exclusive content – including Longer Reads, Insider Interviews, Big Picture/Big Question, and Say More – and the full PS archive.
Por consiguiente, los grupos criminales están expandiendo su participación en la minería ilegal. A lo largo de la frontera entre Brasil y Colombia, por ejemplo, ex miembros de las ahora desmanteladas Fuerzas Armadas Revolucionarias de Colombia (FARC), así como el todavía activo Ejército de Liberación Nacional (ELN), controlan los grandes yacimientos mineros. Y, si bien el ejército brasileño y las autoridades colombianas han realizado operaciones para recuperar el control de estas zonas, muchas veces son superados en cantidad de armamentos. Para colmo de males, algunos altos funcionarios del gobierno venezolano, que intentan suplementar la caída de los ingresos petroleros con ingresos provenientes del oro ilícito, están apoyando a grupos criminales en la zona occidental de Guyana y el norte de Brasil.
Todo esto está teniendo consecuencias ambientales graves. Por empezar, la minería está fomentando mucha más deforestación de lo que se pensaba, y ahora representa alrededor del 10% de la caída de la cubierta arbórea. Más allá de esto, los ríos dragados y dinamitados están destruyendo los ecosistemas locales y liberando mercurio en los suministros alimentarios en la cuenca. En algunos pueblos yanomamis en la frontera entre Brasil y Venezuela, se detectó que más del 90% de los individuos examinados recientemente estaban contaminados.
Es más, hay señales preocupantes de una mayor violencia cerca de los yacimientos mineros ilegales, y las ciudades amazónicas de Belém, Macapá y Manaos actualmente registran tasas de homicidio que se encuentran entre las más altas del mundo. También están entre los lugares más peligrosos del planeta para los activistas y periodistas ambientales.
Atacar las actividades criminales que contribuyen al cambio climático exigirá una mayor inversión y coordinación de parte de la policía federal, los fiscales, los defensores públicos, las agencias de inteligencia y las fuerzas armadas. Las agencias públicas como el Instituto Brasileño del Medio Ambiente y de los Recursos Naturales (IBAMA) necesitan una inyección de dinero y más autonomía, mientras que las zonas más pobres saqueadas por la minería de oro ilícita necesitan una inversión selectiva, de manera que sus hombres jóvenes no caigan en manos del delito.
La protección del Amazonas es ventajosa para todo el mundo. Sin embargo, la cooperación internacional ha sido escasa, especialmente en Sudamérica. Por ejemplo, la Organización del Tratado de Cooperación Amazónica (OTCA) –que comprende a Brasil, Bolivia, Colombia, Ecuador, Guyana, Perú, Surinam y Venezuela- ha conseguido una tracción mínima, debido a la desconfianza de los gobiernos de los estados miembro en posibles violaciones de su soberanía nacional. Harán falta medidas de confianza para hacer frente a estas cuestiones.
Cuando se trata de combatir el crimen ambiental, una estrategia coordinada es la única opción. Será necesario confrontar a las elites, los burócratas y los criminales que sacan provecho de la minería ilegal, y esto exigirá valentía de parte de las autoridades electas y los activistas. Pero también existen soluciones técnicas, como los sistemas de monitoreo satelital que los gobiernos boliviano y peruano han desplegado contra los narcotraficantes. Y, por supuesto, las operaciones policiales tradicionales tienen un papel importante que desempeñar –aunque se las debe implementar con respeto por los derechos humanos.
En términos más generales, el progreso duradero dependerá de la acción política de alto nivel. Los gobiernos nacionales necesitan alinear sus prioridades ambientales y de seguridad, tanto interna como multilateralmente; y esto exigirá una diplomacia meticulosa, una supervisión robusta y coordinada de las empresas mineras y un compromiso con la transparencia, con sanciones por falta de cumplimiento. La comunidad internacional más amplia debería respaldar estos esfuerzos. Nuestra supervivencia común tal vez dependa de ellos.