Pourquoi la lutte aux changements climatiques doit-elle passer par la lutte au crime organisé ?
RIO DE JANEIRO – En tant que plus grand puits de carbone terrestre du monde, l'Amazonie se trouve au premier rang de la lutte contre les changements climatiques. Mais cette région abrite également un monde interlope en plein essor qui pourrait battre en brèche les initiatives de réduction des émissions de gaz à effet de serre. En fait, pour faire rebrousser les changements climatiques, il ne suffit pas d'imposer une réglementation aux pollueurs ; il faut aussi s'attaquer au crime organisé.
La déforestation de l'Amazonie s'est grandement accélérée ces dernières années, diminuant considérablement le couvert arboré. Depuis les années 1970, environ un cinquième de la région a été rasé par les secteurs de l'agroalimentaire, de l'exploitation forestière et minière ; 50 à 80 % de cette déforestation est le fait d'activités illégales, dont l'exploitation aurifère. Si la tendance actuelle se maintient, un autre 20 % du couvert arboré disparaîtra d'ici 2030.
Des nombreuses activités menaçant l'Amazonie, l'exploitation minière est celle qui est particulièrement destructive, car elle lessive les sols, empêche la régénération de la forêt et pollue les réseaux fluviaux. Toujours est-il que de grandes sociétés minières comme Anglo American et Vale ont dépensé des dizaines de milliards de dollars pour construire des routes d'accès dans certaines des régions les plus vulnérables sur le plan environnemental de l'Amazone et du monde. Ils ont été incités par les politiciens, qui ont octroyé des incitations fiscales généreuses pour l'intensification de l'extraction de bauxite, de cuivre, de minerai de fer, de manganèse, de nickel, d'étain et particulièrement d'or.
Et maintenant, Jair Bolsonaro, le président du Brésil nouvellement élu, a promis de donner accès aux géants miniers à des territoires encore plus protégés, dont des régions appartenant à des collectivités indigènes. La stratégie du gouvernement Bolsonaro pour l'Amazonie va directement à l'encontre de sa promesse de sévir contre la corruption. Cet affaiblissement des organismes publics de réglementation, par l'offre bonifiée de subventions et de mesures incitatives à caractère fiscal aux sociétés forestières et minières et la vente de terres, aura pour effet d'encourager encore plus ceux qui se sont engagés dans le crime organisé.
Des dizaines de milliers de garimpeiros ou de chercheurs d'or artisanaux dépendent déjà de l'extraction aurifère illégale pour survivre. Dans de petites villes brésiliennes comme Itaituba, le long du fleuve Amazone, l'exploitation minière illégale représente 50 à 70 % de l'économie régionale. Et environ 20 000 Brésiliens travaillent dans des mines clandestines à la frontière de la Guyane française. Des camps de fortune continuent d'apparaître un peu partout dans la région, le jeu, la prostitution et la traite des personnes, le travail forcé et les crimes violents sont en hausse et les peuples indigènes et quilombola (de souche africaine) sont ceux qui en font les frais.
Mais les orpailleurs ne sont pas du tout les seuls joueurs à se ruer sur les richesses amazoniennes. Parce que le bassin de l'Amazone chevauche les trois plus grands producteurs de feuilles de coca — la Bolivie, la Colombie et le Pérou —, les cartels colombiens et péruviens et les gangs brésiliens ont investi les exploitations aurifères illicites. Ils ont constaté que l'or — une matière facile à extraire et à vendre à un prix de marché lucratif ; un commerce devenu plus sécuritaire par la complicité des agents gouvernementaux des localités où les mines se trouvent — et souvent un placement financier plus sûr que la cocaïne.
Subscribe to PS Digital Now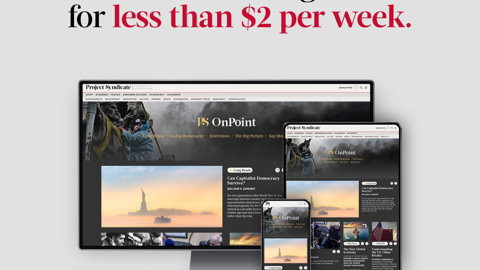 Subscribe to PS Digital Now
Access every new PS commentary, our entire On Point suite of subscriber-exclusive content – including Longer Reads, Insider Interviews, Big Picture/Big Question, and Say More – and the full PS archive.
Par voie de conséquence, les groupes criminels augmentent leur emprise sur l'exploitation minière illicite. Le long de la frontière entre le Brésil et la Colombie, par exemple, d'anciens membres des Forces armées révolutionnaires de la Colombie (FARC) maintenant dissoutes, ainsi que de l'Armée de libération nationale (ELN) encore active ont la mainmise sur de vastes sites miniers. Et même si les autorités militaires brésiliennes et colombiennes ont mené des opérations pour reprendre ces zones, elles sont souvent surclassées. Plus grave encore, certains fonctionnaires vénézuéliens voulant compenser la baisse des rentes pétrolières par des revenus de l'or illicite ont offert leur protection aux groupes criminels de l'est de la Guyane et du nord du Brésil.
Tout cela a des conséquences environnementales désastreuses. Tout d'abord, l'exploitation minière alimente encore davantage le processus de déforestation qu'on ne l'avait pensé et compte aujourd'hui pour environ 10 % de la diminution du couvert arboré. En plus de cela, le dragage et le dynamitage des fleuves sont en train de détruire des écosystèmes régionaux entiers et rejettent du mercure dans les chaînes alimentaires de tout le bassin. Dans certains villages du peuple Yanomami sur la frontière entre le Brésil et le Venezuela, plus de 90 % de personnes ayant récemment été testées se sont avérées contaminées.
De plus, il y a des signes inquiétants de recrudescence de la violence près des sites miniers illégaux, les villes amazoniennes de Belém, Macapá et Manaus enregistrant présentement des taux d'homicide qui sont parmi les plus élevés dans le monde. Elles sont également les villes les plus dangereuses de la planète pour des activistes environnementaux et des journalistes.
S'attaquer aux activités criminelles qui contribuent aux changements climatiques nécessitera plus d'investissements et de coordination des services de police fédéraux, des procureurs, des défenseurs des droits de citoyens, les agences de renseignement et les forces armées. Les agences publiques du Brésil comme l'Institut de ressources environnementales et naturelles (IBAMA) ont besoin d'un apport d'argent et de plus d'autonomie et il faut cibler les investissements dans les régions démunies ravagées par des exploitations aurifères illicites, pour éloigner les jeunes des activités criminelles.
L'intendance de l'Amazonie est dans l'intérêt du monde entier. Or, la coopération internationale a été déficiente, surtout en Amérique du Sud. Ainsi le programme de l'Organisation du traité de coopération amazonienne (OTCA) — comprenant le Brésil, la Bolivie, la Colombie, l'Équateur, la Guyane, le Pérou, le Suriname et le Venezuela — a peu avancé, car les États membres craignent les atteintes à leur souveraineté nationale. Des mesures seront nécessaires pour faire taire ces inquiétudes.
Lorsqu'il s'agit de lutter contre les crimes contre l'environnement, une stratégie coordonnée est la seule option. Les élites, les fonctionnaires et les criminels profitant des activités minières illicites devront rendre des comptes aux représentants élus et aux activistes qui devront faire preuve de courage. Mais il y a aussi des solutions techniques, comme les systèmes satellites de télédétection que les États boliviens et péruviens ont déployés contre les narcotrafiquants. Et, évidemment, les opérations policières traditionnelles ont aussi un rôle à jouer — même si elles doivent être menées dans le respect des droits de la personne.
De façon plus générale, le progrès durable dépendra d'interventions politiques de haut niveau. Les États nationaux doivent synchroniser leurs priorités en matière d'environnement et de sécurité, tant sur le plan interne que multilatéral. Ceci nécessitera des initiatives diplomatiques délicates ; une surveillance rigoureuse et coordonnée des sociétés d'extraction et un engagement envers la transparence, accompagnée d'amendes en cas de non-respect. La communauté internationale élargie devrait venir en appui à de telles initiatives. Notre survie commune pourrait en dépendre.
Traduit de l'anglais par Pierre Castegnier