Boj proti klimatickým změnám je i bojem proti organizovanému zločinu
RIO DE JANEIRO – Amazonie je největším pevninským úložištěm uhlíku na světě, a v boji proti klimatickým změnám tak představuje klíčové bitevní pole. Zároveň je však domovem vzkvétajícího zločinného podsvětí, které by mohlo úsilí o snížení emisí uhlíkových plynů podkopávat. Snaha zvrátit klimatické změny tak nespočívá jen v regulaci znečišťovatelů, ale i v boji proti organizovanému zločinu.
Tempo odlesňování v Amazonii se v posledních letech rapidně zrychlilo, výsledkem čehož je dramatický úbytek lesního porostu. Od 70. let se zhruba pětina její plochy vyklučila pro zemědělský, dřevařský a těžební průmysl; 50-80% tohoto odlesnění je důsledkem nezákonných činností včetně těžby zlata. V případě pokračování tohoto trendu do roku 2030 zmizí dalších 20% současného lesního porostu.
Z mnoha hrozeb, s nimiž se Amazonie potýká, je těžební průmysl obzvláště ničivý, protože zároveň odstraňuje zeminu, brání opětovnému zarůstání a znečišťuje řeky. Velké těžební společnosti jako Anglo American nebo Vale nicméně utratily desetimiliardy dolarů za vybudování přístupových cest do některých ekologicky nejzranitelnějších regionů Amazonie – a potažmo světa. Politici jim jdou na ruku velkorysými daňovými pobídkami, které rozšiřují těžbu bauxitu, mědi, železné rudy, manganu, niklu, cínu, ale zejména zlata.
Nově zvolený prezident Brazílie Jair Bolsonaro nyní navíc slíbil, že poskytne těžebním gigantům ještě více chráněné půdy včetně oblastí patřících domorodým komunitám. Přístup Bolsonarovy vlády k Amazonii je v přímém rozporu s jejím slibem, že bude potírat korupci. Oslabováním vládních regulačních orgánů, nabídkou dalších daňových dotací a pobídek dřevařským a těžebním firmám a rozprodejem půdy jen dále osmělí ty, kdo se podílejí na organizovaném zločinu.
Desetitisíce garimpeiros neboli drobných zlatokopů jsou už dnes na nezákonné těžbě zlata životně závislé. V malých brazilských městech, jako je Itaituba na řece Amazonce, představuje nezákonná těžba 50-70% místní ekonomiky. V tajných dolech na hranici s Francouzskou Guyanou pracuje odhadem 20 000 Brazilců. Po celém regionu začínají vyrůstat provizorní osady, kde bují hazard, prostituce, obchod s lidmi, otrocká práce a násilná trestná činnost, přičemž dopady nesou na svých bedrech především domorodci a quilombola (potomci Afričanů).
Nelegální horníci však rozhodně nejsou jediní, kdo se snaží urvat svůj díl z bohatství Amazonie. Protože Amazonská pánev zasahuje i do tří zemí, které jsou největšími světovými producenty koky – Bolívie, Kolumbie a Peru –, zapojily se do nezákonné těžby zlata také kolumbijsko-peruánské kartely a brazilské gangy. Zjistily totiž, že zlato – které se snadno těží, prodává se za atraktivní tržní cenu a jeho těžbu lokálně "zaštiťují" spříznění vládní agenti – bývá často bezpečnější finanční investicí než kokain.
Subscribe to PS Digital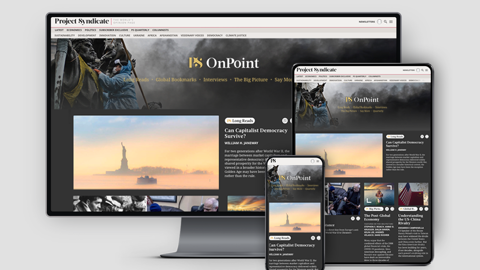 Subscribe to PS Digital
Access every new PS commentary, our entire On Point suite of subscriber-exclusive content – including Longer Reads, Insider Interviews, Big Picture/Big Question, and Say More – and the full PS archive.
Zločinecké skupiny proto zvyšují svou roli v nezákonné těžbě. Například na brazilsko-kolumbijské hranici dnes rozsáhlé těžební oblasti kontrolují bývalí členové dnes již rozpuštěných Revolučních ozbrojených sil Kolumbie (FARC) nebo příslušníci stále aktivní Národní osvobozenecké armády (ELN). A přestože brazilská armáda a kolumbijské úřady provádějí operace s cílem získat tyto oblasti zpět pod svou kontrolu, často narážejí na palebnou přesilu. A co je ještě horší, zločinecké skupiny v západní Guyaně a severní Brazílii se těší i podpoře některých vysokých představitelů Venezuely, kteří se snaží nahradit klesající ropné příjmy nezákonnou těžbou zlata.
To vše má strašlivé ekologické důsledky. Například hornická činnost vede k mnohem rozsáhlejšímu odlesňování, než se dříve předpokládalo, a dnes je příčinou odhadem 10% úbytku lesního porostu. Bagrování řek a odpalování jejich koryt dynamitem navíc ničí v celé Amazonii místní ekosystémy a uvolňuje do potravinových řetězců rtuť. V některých vesnicích kmene Yanomami na brazilsko-venezuelské hranici jí bylo kontaminováno více než 90% nedávno testovaných osob.
Navíc existují znepokojivé známky rostoucího násilí kolem nezákonných dolů, kdy amazonská města Belém, Macapá a Manaus v současné době zaznamenávají míru vražd, jež patří k nejvyšším na světě. Zároveň jde o jedna z nejnebezpečnějších míst na zeměkouli pro ekologické aktivisty a novináře.
Boj s kriminální činností, která přispívá ke klimatickým změnám, si vyžádá vyšší investice do federální policie, žalobců, veřejných obhájců, zpravodajských agentur a ozbrojených složek i jejich lepší koordinaci. Veřejné agentury typu brazilského Institutu pro životní prostředí a přírodní zdroje (IBAMA) potřebují hotovostní injekci a větší autonomii a chudší oblasti postižené nezákonnou těžbou zlata potřebují cílené investice, aby to jejich mladé muže netáhlo ke zločinu.
Řádná správa Amazonie je v zájmu celého světa. Mezinárodní spolupráce přesto vázne, zejména uvnitř Jižní Ameriky. Například Organizace Smlouvy o spolupráci v Amazonii (ACTO) – jejímiž členy jsou Brazílie, Bolívie, Ekvádor, Guyana, Kolumbie, Peru, Surinam a Venezuela – si získala jen malý vliv kvůli obavám vlád členských států ze zasahování do jejich státní suverenity. K rozptýlení takových obav budou nezbytná opatření vedoucí ke zvýšení důvěry.
V oblasti boje s ekologickým zločinem je koordinovaný přístup jedinou možností. Elity, úředníky a zločince profitující na nezákonné těžbě bude nutné konfrontovat, což bude vyžadovat odvahu na straně volených představitelů a aktivistů. Existují však i technická řešení, jako jsou satelitní monitorovací systémy, které vlády Bolívie a Peru rozmístily v rámci boje proti pašerákům drog. A důležitou roli hrají samozřejmě i tradiční policejní operace – avšak ty musí být vedeny s ohledem na lidská práva.
Obecněji platí, že trvalý pokrok bude záviset na politické akci na vysoké úrovni. Národní vlády si musí srovnat ekologické a bezpečnostní priority, a to uvnitř své země i multilaterálně, což bude vyžadovat opatrnou diplomacii, rázný a koordinovaný dohled nad těžebními společnostmi a závazek průhlednosti včetně trestů za nedodržování pravidel. Širší mezinárodní společenství by mělo takové úsilí podpořit. Možná na něm závisí naše společné přežití.
Z angličtiny přeložil Jiří Kobělka.