We moeten het potentieel van de Afrikaanse koolstofmarkten ontsluiten
ABUJA – Een van de belangrijkste uitdagingen voor Afrika bij de aanpak van de klimaatverandering is de financiering van de noodzakelijke transformatie van de economieën van het continent. Aangezien klimaatfinanciering uit het Mondiale Noorden meer een belofte dan een realiteit blijft, moet een deel van de oplossing erin bestaan het enorme potentieel van vrijwillige koolstofkredieten te ontsluiten.
Een koolstofkrediet is een certificaat dat staat voor een ton koolstofdioxide die uit de atmosfeer is verwijderd (door bijvoorbeeld nieuwe bomen te planten). Op vrijwillige koolstofmarkten (VCM's) kopen kopers – meestal bedrijven – dergelijke kredieten kopen om hun eigen uitstoot te compenseren en zo koolstofreductieprojecten te financieren.
In heel Afrika erkennen beleidsmakers dat VCM's een grote kans bieden om de duurzame economische ontwikkeling te versnellen, zowel door meer klimaatfinanciering naar het continent te halen als door de uitstoot van broeikasgassen te beperken. Maar om deze kans optimaal te benutten, zijn doordachte, weloverwogen maatregelen nodig, ook van de Afrikaanse overheden.
Daarom zijn wij verheugd deel uit te maken van een nieuw initiatief dat deze maand tijdens de conferentie van de Verenigde Naties over klimaatverandering (COP27) wordt gelanceerd. Het Africa Carbon Markets Initiative (ACMI) zal een drastische toename van de productie van Afrikaanse koolstofkredieten ondersteunen, en er tegelijkertijd voor zorgen dat de inkomsten uit koolstofkredieten transparant en billijk zijn en naar het scheppen van goede banen gaan. Cruciaal is dat Afrikaanse overheden alleen gebruik maken van kredieten met een hoge integriteit die rechtstreeks verband houden met het koolstofvrij maken van de economie.
Wereldwijd is de vraag naar VCM's (gemeten op basis van de afboekingen van koolstofkredieten) de afgelopen vijf jaar bijna verviervoudigd, een trend die vooral wordt aangedreven door de aankoop van kredieten door bedrijven om hun klimaatverbintenissen na te komen. De vraag naar Afrikaanse kredieten neemt ook toe, maar de uitgangspositie is bescheiden en het continent produceert momenteel slechts een klein deel van zijn potentieel. Een verhoging van het aanbod van kredieten zou de broodnodige duurzame investeringen mogelijk maken in sectoren als hernieuwbare energie en schone kooktoestellen, landbouw en bosbouw.
Vanuit onze bestuurservaring hebben we het potentieel van koolstofmarkten gezien. Maar we weten ook dat Afrika hard zal moeten werken om dit potentieel ten volle te benutten. In 2016 lanceerde de Colombiaanse regering het Colombian Voluntary Carbon Market Platform als onderdeel van haar inspanningen om de klimaatdoelstellingen van het land te halen. Tussen 2016 en 2019 zijn de Colombiaanse koolstofkredieten meer dan verviervoudigd tot een markt van twintig miljoen dollar, wat heeft geleid tot de aanplant van meer dan 180 miljoen nieuwe bomen.
Subscribe to PS Digital Now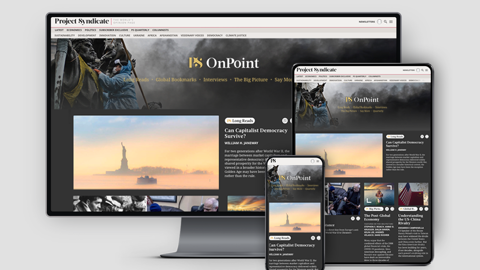 Subscribe to PS Digital Now
Access every new PS commentary, our entire On Point suite of subscriber-exclusive content – including Longer Reads, Insider Interviews, Big Picture/Big Question, and Say More – and the full PS archive.
Maar deze markt ontwikkelde zich niet vanzelf. Het was een topprioriteit van de president en vergde uitgebreide maatschappelijke coördinatie, waaronder samenwerking met de Colombiaanse aandelenbeurs. Als onderdeel van het proces lanceerde Colombia de eerste groene taxonomie voor financiële activa in Latijns-Amerika.
In Afrika heeft Nigeria blijk gegeven van zijn ambities om een regionale leider op klimaatgebied te worden met zijn klimaatveranderingswet van 2021 en zijn belofte om tegen 2060 een netto-nul-uitstoot te bereiken. In september huldigde president Muhammadu Buhari een nationale raad voor klimaatverandering in, en zijn regering wil koolstofkredieten gebruiken als instrument om Nigeria's doelstellingen inzake klimaat en duurzame ontwikkeling te bereiken. Wij schatten dat Nigeria tegen 2030 jaarlijks voor ruim dertig miljoen ton aan koolstofkredieten kan produceren, wat meer dan vijfhonderd miljoen dollar per jaar zou opleveren.
Afrika's ontluikende markt voor koolstofkredieten heeft echter in veel delen van het continent te kampen met tal van belemmeringen voor de groei, vanwege een gebrek aan projectontwikkelaars die op schaal kunnen werken, een complex regelgevingslandschap, ontoereikende methoden voor de waardering en certificering van kredieten, en zorgen over de integriteit. Om deze obstakels te helpen overwinnen, zal het ACMI (waarin wij, samen met elf andere Afrikaanse leiders en deskundigen op het gebied van koolstofmarkten, deel uitmaken van de stuurgroep) COP27 aangrijpen om een eerste stappenplan te lanceren dat betrekking heeft op elk onderdeel van het VCM-ecosysteem.
Een belangrijke prioriteit is het ondersteunen van Afrikaanse overheden bij het opstellen van VCM-landenplannen, waarbij de recente inspanningen van Colombia als voorbeeld dienen. Deze plannen moeten de productie van koolstofkredieten ondersteunen door de verantwoordelijkheden van de overheid te verduidelijken, marktprikkels vast te stellen en een transparante regelgeving voor de sector in te voeren in het kader van de verbintenissen van elke regering uit hoofde van het klimaatverdrag van Parijs. Nigeria zal een van de eerste landen zijn die een dergelijk plan lanceren, met als doel de ontwikkeling en verkoop van koolstofkredieten snel op te voeren.
Het punt over het verdrag van Parijs is cruciaal, omdat er enige verwarring is ontstaan over de regels voor koolstofkredieten. Wanneer twee landen koolstofkredieten verhandelen, kan slechts één van hen het krediet gebruiken voor zijn nationaal vastgestelde bijdragen (NDC's), de term voor emissiereducties in het verdrag van Parijs, teneinde dubbeltelling te voorkomen. Maar bij verkoop aan buitenlandse bedrijven is er geen verwarring of spanning: kopers kunnen Afrikaanse koolstofkredieten gebruiken zonder zich zorgen te maken over dubbeltelling.
Wij geloven dat deze aanpak volledig in overeenstemming is met zowel de letter als de geest van de internationale samenwerking inzake klimaatverandering, omdat de financiering van buitenlandse kopers op de VCM de middelen zal opleveren die Afrikaanse landen nodig hebben om hun eigen NDC's te halen. Zonder internationale financiering blijven deze klimaatdoelstellingen buiten bereik.
Sommige kopers kunnen een toezegging verlangen dat de gastlanden de verkochte kredieten niet zullen meetellen voor hun NDC's (om hun aandeelhouders een groter effect te laten zien of om te voldoen aan de regelgeving in hun eigen land). In die gevallen kunnen de Afrikaanse landen een premie op de prijs toepassen. Uiteindelijk denken wij echter niet dat dergelijke eisen een grote rol zullen spelen in het vrijwillige gebruik van koolstofkredieten door bedrijven.
De ACMI-stuurgroep wil dat tegen 2030 jaarlijks driehonderd megaton Afrikaanse kredieten worden afgeboekt – negentien keer zoveel als in 2020. Dat klinkt misschien overambitieus, maar het vereist alleen maar dat vraag en aanbod blijven groeien in het tempo van de afgelopen jaren. Tegen 2050 wil de commissie een nog indrukwekkender 1,5 gigaton aan kredieten per jaar afboeken, wat in totaal 120 miljard dollar per jaar aan kapitaal zou mobiliseren. Op dat niveau zouden de koolstofmarkten een belangrijke industrie voor het continent vormen en ruim honderd miljoen banen kunnen ondersteunen.
Het ACMI wil de belemmeringen voor een verdere groei van de koolstofmarkt wegnemen. Wij nodigen regeringen over het hele continent uit zich achter deze  belangrijke missie te scharen.
Vertaling: Menno Grootveld