Ein chinesischer Vorkämpfer für Frieden und Freiheit
PRAG – Am 1. Weihnachtstag des letzten Jahres wurde einer der bekanntesten Menschenrechtsaktivisten Chinas, der Schriftsteller und Universitätsprofessor Liu Xiaobo, zu 11 Jahren Haft verurteilt. Liu ist einer der Haupturheber der Charta 08, einer Petition, die von der tschechoslowakischen Charta 77 inspiriert wurde und die chinesische Regierung auffordert, sich an ihre eigenen Gesetze und die Verfassung zu halten, und zudem die offene Wahl von staatlichen Amtsträgern fordert sowie Religionsfreiheit, freie Meinungsäußerung und die Abschaffung der Gesetze gegen die "Untergrabung der Staatsgewalt".
Für seinen Mut und seine gedankliche Klarheit im Hinblick auf Chinas Zukunft verdient Liu den Friedensnobelpreis 2010. Es gibt zwei Gründe, warum wir meinen, dass Liu ein würdiger Träger dieser renommierten Auszeichnung wäre.
Als Allererstes steht er in der Tradition der Friedensnobelpreisträger, die für ihren Beitrag zum Kampf für die Menschenrechte geehrt wurden. Nobelpreisträger wie Martin Luther King, Lech Walesa und Aung San Suu Kyi sind nur einige von vielen Beispielen, die das Nobelkomitee in vorherigen Jahren geehrt hat.
Wir sind davon überzeugt, dass die Gedanken, die Liu und seine Kollegen im Dezember 2008 zu Papier brachten, sowohl allgemeingültig als auch zeitlos sind. Diese Ideale – die Achtung der Menschenrechte und der menschlichen Würde sowie die Verantwortung der Bürger dafür, sicherzustellen, dass ihre Regierungen diese Rechte respektieren – stellen das höchste Streben der Menschheit dar.
Sollte sich das Nobelkomitee dazu entschließen, Lius Mut und Opfer beim Einsatz für diese Ideale anzuerkennen, würde dies nicht nur die Aufmerksamkeit der Welt auf die Ungerechtigkeit von Lius 11-jähriger Haftstrafe lenken. Es würde auch dazu beitragen, die universellen und humanistischen Werte, für die Liu einen Großteil seines Lebens gekämpft hat, innerhalb Chinas zu stärken.
Der zweite Grund, aus dem Liu den Friedensnobelpreis verdient, steht im Einklang mit Alfred Nobels ursprünglicher Absicht für die Auszeichnung. Durch seine Arbeit zur Förderung von Menschenrechten, politischen Reformen und der Demokratisierung in China hat Liu wesentlich zu den Werten des Friedens und der Brüderlichkeit unter den Nationen beigetragen, an die Nobel dachte, als er den Preis vor über 100 Jahren stiftete.
Subscribe to Project Syndicate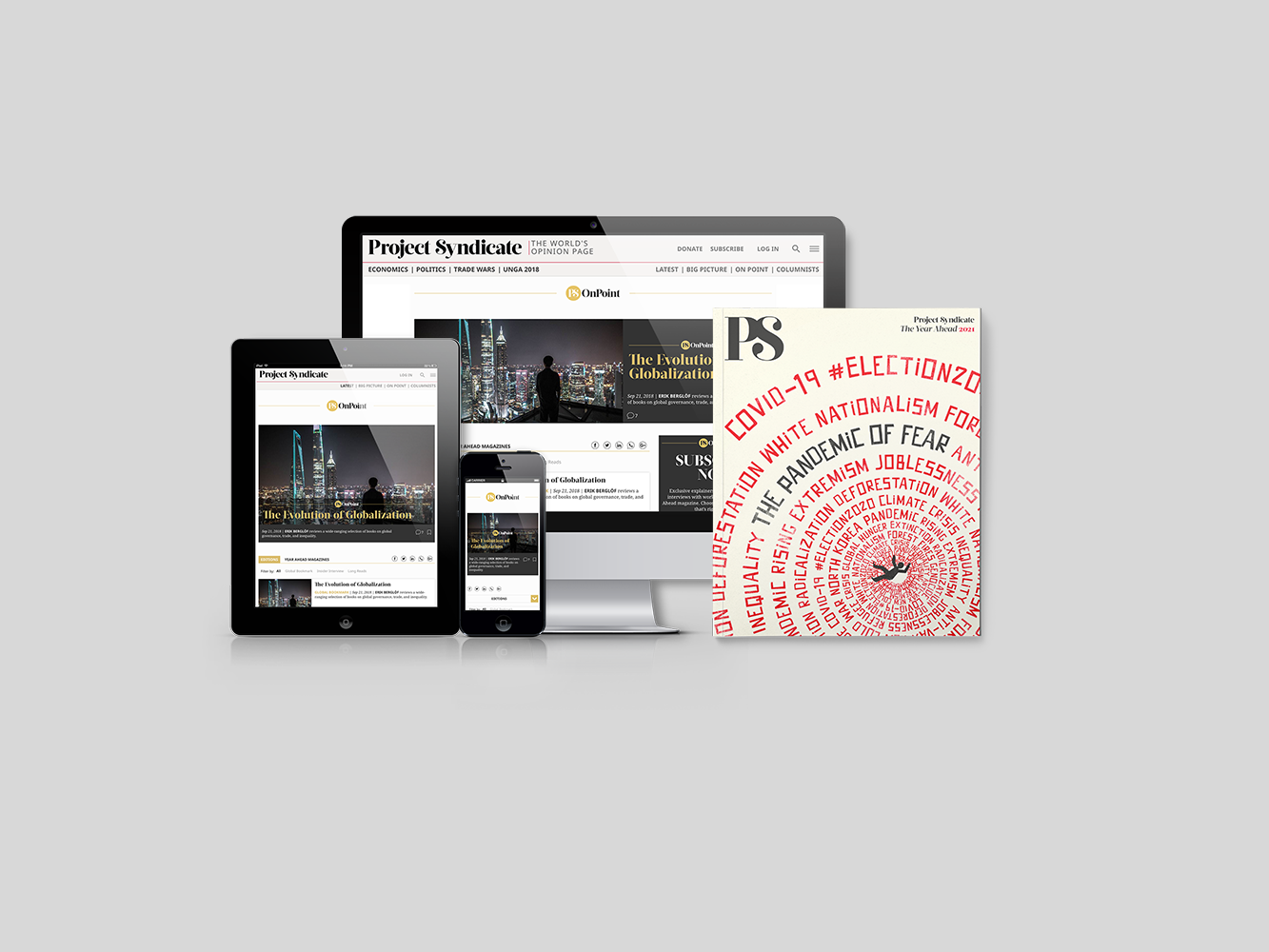 Subscribe to Project Syndicate
Enjoy unlimited access to the ideas and opinions of the world's leading thinkers, including weekly long reads, book reviews, and interviews; The Year Ahead annual print magazine; the complete PS archive; and more – All for less than $9 a month.
Selbstverständlich garantiert die Demokratisierung nicht automatisch ein besseres Benehmen auf der Weltbühne. Sie ermöglicht jedoch eine umfassende und rigorose Debatte über Schlüsselfragen der Außen- und Innenpolitik eines Staates. Dieses aktive und suchende Gespräch, das Kennzeichen einer demokratischen Regierungsform, stellt die größte Hoffnung auf bessere Entscheidungen der Regierungen dar, im Inland wie im Ausland.
Bei seinem engagierten Einsatz für Demokratie in China hat Liu vor allem das Wohl des chinesischen Volkes vor Augen. Doch könnten sein Mut und Beispiel dazu beitragen, schneller den Tag herbeizuführen, an dem Chinas Mitwirken in internationalen Angelegenheiten durch die Sachkenntnis und Kontrolle zivilgesellschaftlicher Gruppen, unabhängiger Medien und engagierter Bürger unterstützt wird, die ihre Ansichten an der Wahlurne ausdrücken können.
Vor allem aus diesen beiden Gründen meinen wir, dass Liu ein würdiger Träger des Friedensnobelpreises 2010 wäre. Indem das Komitee Liu eine der größten Ehren der Welt zuteil werden ließe, würde es wieder einmal die Bedeutung der Menschenrechte und Demokratie auf der einen Seite und die des Weltfriedens und der internationalen Solidarität auf der anderen hervorheben.
Lius harte Gefängnisstrafe soll ein Exempel statuieren und eine nachdrückliche Warnung an alle anderen Chinesen sein, die ihm auf seinem Weg womöglich folgen wollen. Wir sind davon überzeugt, dass es Momente gibt, in denen beispielhaftes gesellschaftliches Engagement wie Lius eine beispielhafte Antwort erfordert. Die Verleihung des Friedensnobelpreises ist genau die Antwort, die sein Mut verdient.