Почему кандидаты в президенты США дышат в спину друг другу?
ВАШИНГТОН – Многим людям в мире, вероятно, интересно, почему Хиллари Клинтон – которая явно лучше подготовлена и лучше подходит на должность президента США, чем ее противник, Дональд Трамп – не побеждает его играючи. Многие американцы также озадачены.
Итоги национальных опросов общественного мнения вполне могут продолжать колебаться до выборов 8 ноября. Но в последние недели Трамп приближался к Клинтон, угрожая даже догнать ее на голосовании коллегии выборщиков, где контроль демократов над некоторыми штатами с самым многочисленным населением (Нью-Йорк и Калифорния) дает Клинтон преимущество. Почему же это происходит?
Начнем с того, что Трампу, несмотря на то что он почти ничего не знает ни об управлении, ни о государственной политики, удалось повести за собой большинство республиканцев. Одной из причин является давняя ненависть республиканцев к Клинтон. Другая причина – Верховный суд; в суде уже есть одно вакантное место для следующего президента, и, скорее всего, в течение следующих четырех лет появятся другие.
Кроме того, Трамп эксплуатирует экономические опасения многих американцев, играя на том же антииммигрантском и антиэлитаристском возмущении, которое захлестывает европейские страны. Но Трамп не может выиграть, апеллируя только к белому населению без высшего образования. Поэтому он неуклюже пытается внушить, что ему есть дело также до афроамериканцев и латиноамериканцев – не обращаясь к афроамериканским и латиноамериканским избирателям, а используя преувеличенные стереотипы о них в выступлениях перед «белой» аудиторией. Неудивительно, что афроамериканцы и латиноамериканцы считают его высказывания нетактичными и покровительственными; белых же женщин – свою настоящую целевую аудиторию – он также пока не убедил.
Между тем у Клинтон свои трудности с восстановлением коалиции президента Барака Обамы, состоящей из женщин, афроамериканцев, латиноамериканцев и представителей поколения Тысячелетия. Многие молодые люди, страстно поддерживавшие основного оппонента Клинтон по Демократической партии, сенатора Берни Сандерса, проигнорировали его собственные увещевания о поддержке Клинтон и говорят, что будут голосовать за других кандидатов, а это на пользу Трампу.
Со времени национальных съездов двух основных партий в июле каждый кандидат то добивался успехов, то нес потери. В этом месяце, когда Трамп поднимался в опросах общественного мнения, он попытался дистанцироваться от расистского движения «рожденцев» с их ложным утверждением о том, что Обама – первый чернокожий американский президент – родился не в Соединенных Штатах и, таким образом, не имеет права занимать эту должность.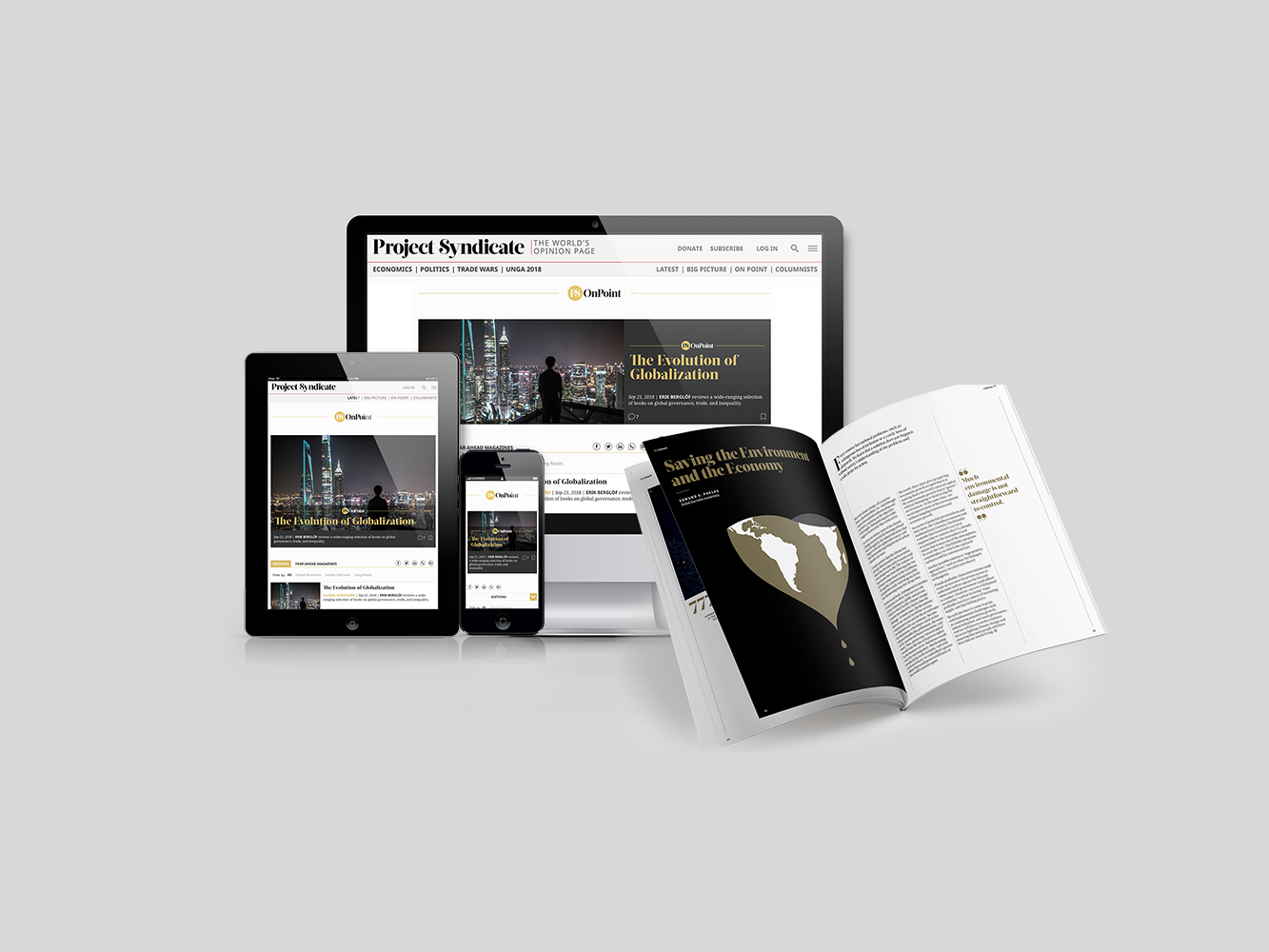 Subscribe now
For a limited time only, get unlimited access to On Point, The Big Picture, and the PS Archive, plus our annual magazine, for less than $2 a week.
Высказывания Трампа, немногословные и неохотные, напомнили всем, что он был одним из самых шумных «рожденцев». Его усилия по спасению положения дали дополнительный обратный эффект из-за его ложных заявлений о том, что Клинтон и ее президентская кампания 2008 года положили начало «рожденским» слухам. Во многих выпусках новостей о Трампе наконец прозвучало слово «ложь», в то время как раньше подобные измышления практически сходили ему с рук.
Недавние успехи Трампа в опросах говорят не столько о его достижениях в качестве кандидата, сколько о слабых местах и невезении Клинтон. За исключением круга страстно преданных ей людей, у Клинтон всегда были проблемы с тем, чтобы вызвать энтузиазм избирателей. Она выглядит в глазах многих как этакая всезнайка, супер-умница, задвигавшая мальчиков в школе на второй план. И она сталкивается с изрядной порцией сексизма, даже среди ее сторонников. (Бывший губернатор от демократов недавно заявил, что она должна больше улыбаться. Высказался бы он так о мужчине?)
Но некоторые из своих проблем Клинтон создала сама. Ее недальновидность при использовании частного сервера электронной почты в должности госсекретаря, что создало угрозу раскрытия секретных материалов, стала хронической бременем для ее кампании. Она еще и усугубила проблему, ложно утверждая, что ее предшественники делали то же самое и что сотрудники службы безопасности госдепартамента дали на это разрешение. И, в отличие от Трампа, с ней пресса обошлась по этому вопросу совершенно непочтительно.
Сага с электронной почтой усилила давнее впечатление избирателей, что Клинтон нельзя считать «честной и заслуживающей доверия», и оставила ее беззащитной перед нападками сторонников правых взглядов. Весьма консервативная адвокатская группа Judicial Watch постоянно привлекала внимание к этому вопросу, заставляя раскрыть содержание электронных писем, которые Клинтон не передала в Государственный департамент. (ФБР обнаружило на сервере Клинтон почти 15 тысяч не предоставленных ею писем.) Многие электронные письма, способные навредить Клинтон, пока еще не опубликованы и вполне могут быть обнародованы перед выборами.
Хотя директор ФБР Джеймс Ками принял решение не рекомендовать преследование Клинтон в судебном порядке из-за электронной почты, он нанес ущерб ее кампании, отметив, что она поступила «крайне небрежно». В любом случае, такое решение вызвало возмущение со стороны республиканцев и консервативных комментаторов по поводу того, что демократическая администрация оказывает Клинтон предпочтение. Опросы показали – 56% респондентов согласны с тем, что Клинтон надо было привлечь к ответственности.
Новая проблема возникла у Клинтон в августе, когда агентство Associated Press сообщило, что многие из тех, кто сделал пожертвование в Фонд Клинтонов, пользовались особым расположением госдепартамента в период работы там Клинтон, в основном выражавшимся в том, что они попадали к ней на прием. Но многие из этих людей получили бы аудиенцию в любом случае; и нет никаких доказательств того, что это повлияло на политику госдепартамента.
Между тем, газета Washington Post начала сообщать о сомнительных – возможно, незаконных – расходах благотворительного фонда Трампа. Трамп, который не делал пожертвований в свой фонд с 2008 года, впоследствии использовал его средства на покупку личных вещей (в том числе собственного почти двухметрового портрета) и оплату внесудебных урегулирований. Ранее также открылось, что средства из Фонда Трампа были использованы для поддержки избирательных кампаний генеральных прокуроров во Флориде и Техасе, что также незаконно.
И, наконец, Клинтон имела несчастье заболеть, да еще и попасть на снятое мобильным телефоном видео, где она чуть не падает, досрочно уходя с церемонии в Нью-Йорке в память терактов 11 сентября 2001 года. Это подлило масла в огонь домыслов правых СМИ о том, что у нее неважное здоровье; Трамп добавил к этому сексистские обвинения в том, что ей не хватает «выносливости», чтобы быть президентом.
После первоначальных заявлений о переутомлении, в лагере Клинтон признали, что за два дня до этого ей поставили диагноз – воспаление легких. Значительная часть прессы пришла в ярость оттого, что она не поделилась этой информацией раньше. Но американские президентские выборы – это жестокий марафон, и понятно, что она не хотела отменять запланированные события. Позже опрос показал, что большинство населения с этим согласилось.
Клинтон выздоровела через четыре дня, как раз когда она готовилась выступить с аргументами, почему люди должны голосовать за нее, а не почему им не следует голосовать за Трампа. Как только она возобновила кампанию, произошли взрывы в Нью-Йорке и Нью-Джерси, да к тому же еще два случая стрельбы полицейских в безоружных афроамериканцев, которые вызвали демонстрации в Северной Каролине, колеблющемся штате. Эти события оказались в центре национального диалога, причем Трамп, как обычно, играл на расовых различиях и обвинял Обаму и Клинтон.
Вот в такой обстановке кандидаты отправятся на очные дебаты, которые, как правило, играют большую (даже чрезмерную) роль в том, как пройдут выборы в США. Было бы неразумно до окончания этих выборов считать, что их исход предрешен.