Warum ist das Rennen um die US-Präsidentschaft so eng?
WASHINGTON, DC – Viele Menschen in aller Welt fragen sich wahrscheinlich, warum Hillary Clinton – die ganz offensichtlich für die amerikanische Präsidentschaft besser vorbereitet und geeignet ist als ihr Gegner Donald Trump – keinen erdrutschartigen Sieg erwarten kann. Und diese Verblüffung wird von vielen Amerikanern geteilt.
Sicherlich werden die Umfrageergebnisse bis zur Wahl am 8. November weiterhin schwanken. Aber Trump hat sich Clinton in den letzten Wochen angenähert und droht nun sogar, sie bei den Wahlmännerstimmen einzuholen, bei denen Clinton aufgrund der demokratischen Kontrolle über die bevölkerungsreichsten Bundesstaaten (New York und Kalifornien) einen Vorteil hat. Warum geschieht dies?
Zunächst einmal hat es Trump geschafft, trotz seiner fast völligen Unwissenheit über Regierung und Verwaltung die meisten Republikaner hinter sich zu versammeln. Ein Grund dafür ist, dass Clinton vielen Republikanern schon seit langem verhasst ist. Ein weiterer ist der Oberste Gerichtshof. Dort ist bereits jetzt ein freier Sitz für den nächsten Präsidenten, und in den nächsten vier Jahren werden es wahrscheinlich noch mehr.
Auch macht sich Trump die wirtschaftlichen Ängste vieler Amerikaner zu Nutzen, und er zapft dieselbe Wut über Einwanderer und die Elite an, die sich auch in den europäischen Ländern verbreitet. Ist Trump aber nur bei weißen Männern ohne Hochschulabschluss beliebt, kann er nicht gewinnen. Also hat er auf unbeholfene Weise zu zeigen versucht, dass ihm auch die Afroamerikaner und die Latinos am Herzen liegen – nicht dadurch, dass er sich etwa mit afroamerikanischen oder lateinamerikanischen Wählern unterhalten hätte, sondern indem er vor weißem Publikum in übertriebenen Stereotypen über sie gesprochen hat. Da überrascht es nicht, dass diese beiden Wählergruppen seine Bemerkungen unsensibel und herablassend fanden, und auch die weißen Frauen – sein wirkliches Zielpublikum – waren nicht überzeugt.
Unterdessen hat Clinton bei dem Versuch, Präsident Barack Obamas Koalition von Frauen, Afroamerikanern, Latinos und jungen Wählern zu erneuern, ihre eigenen Schwierigkeiten. Viele junge Menschen, die begeistert Clintons demokratischen Hauptgegner, Senator Bernie Sanders, unterstützt haben, haben Sanders' eigene Empfehlung, sich hinter Clinton zu stellen, ignoriert. Sie kündigen an, für Drittkandidaten zu stimmen, was Trump helfen würde.
Seit den Parteitagen der beiden großen Parteien im Juli haben beide Kandidaten abwechselnd Gewinne gemacht und Verluste erlitten. In diesem Monat versuchte Trump, gerade als er in den Umfragen zu steigen begann, sich von der rassistischen "Geburtsbewegung" zu distanzieren, die fälschlich behauptet, Obama, der erste schwarze amerikanische Präsident, sei nicht in der Vereinigten Staaten geboren und daher unerlaubt Präsident geworden.
Subscribe now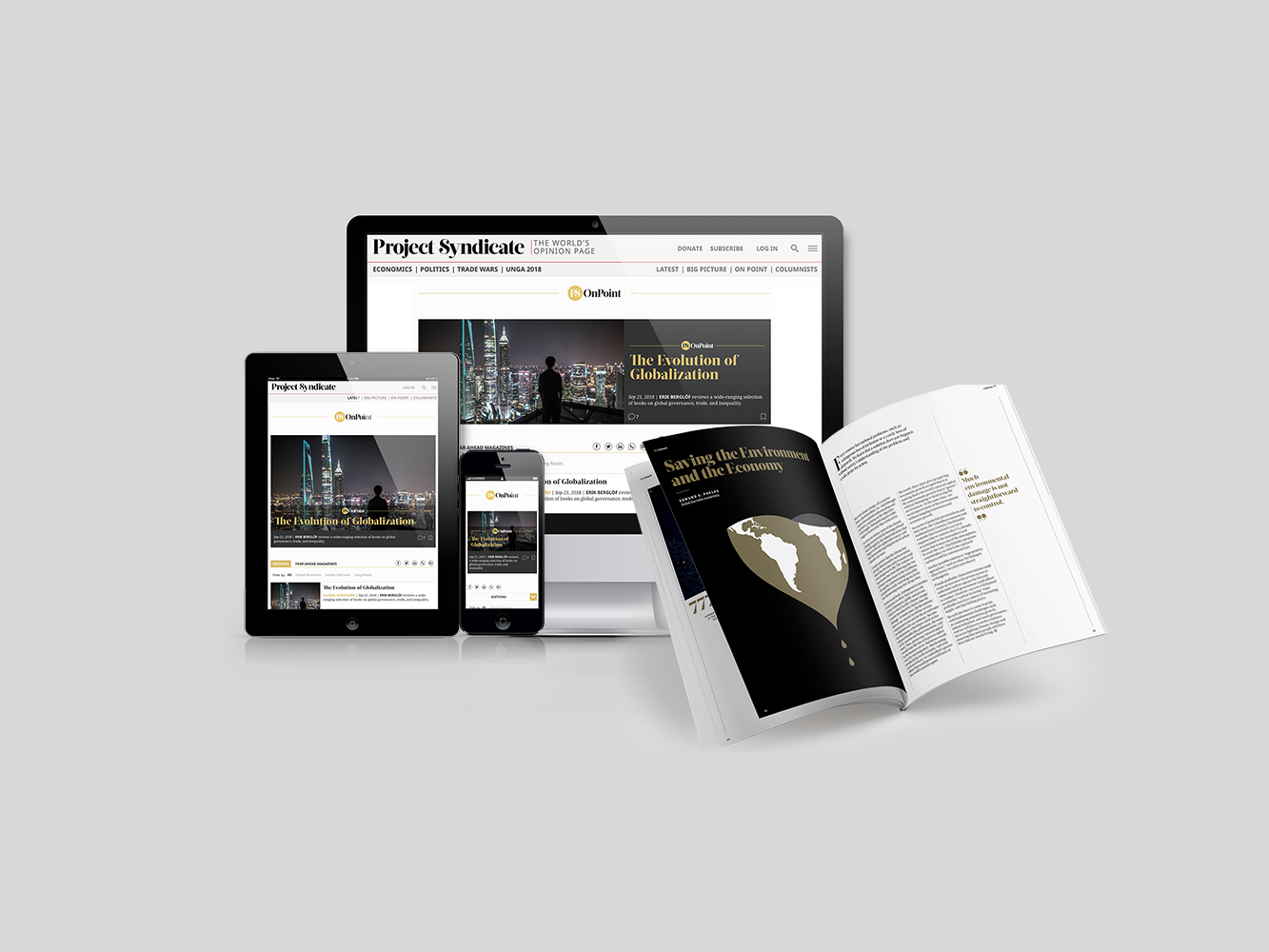 Subscribe now
Get unlimited access to OnPoint, the Big Picture, and the entire PS archive of more than 14,000 commentaries, plus our annual magazine, for less than $2 a week.
Trumps knappe und widerwillige Bemerkungen erinnerten alle daran, dass er selbst einer der lautesten Vertreter dieser Bewegung gewesen war. Seine Bemühungen zur Schadensbegrenzung gingen noch stärker nach hinten los, als er fälschlicherweise behauptete, die "Geburtsgerüchte" seien von Clinton und ihrer Präsidentschaftskampagne von 2008 in die Welt gesetzt worden. Daraufhin verwendeten viele Nachrichtenmedien, nachdem Trump mit seinen früheren Behauptungen meist ungeschoren davongekommen war, bei ihrer Berichterstattung über ihn endlich das Wort "Lüge".
Trumps jüngste Gewinne bei den Umfragen liegen weniger daran, dass er als Kandidat besser geworden wäre, sondern vielmehr an Clintons Pech und ihren eigenen Schwächen. Außerhalb ihrer Basis leidenschaftlicher Loyalisten hatte sie schon immer ein Problem damit, Wähler für sich zu begeistern. Viele sehen sie als eine Art Besserwisserin und Streberin, die in der Schule die Jungen übertrumpfen will. Und sie muss – sogar von ihren Unterstützern – ein gehöriges Maß Sexismus über sich ergehen lassen. (Ein ehemaliger demokratischer Gouverneur riet ihr neulich, sie solle mehr lächeln. Hätte er das auch zu einem Mann gesagt?)
Aber an einigen ihrer Probleme ist Clinton selbst schuld. Ihre Dummheit, als Außenministerin ihren privaten E-Mail-Server zu verwenden und damit die Offenlegung geheimen Materials zu riskieren, hat ihren Wahlkampf dauerhaft belastet. Durch die falsche Behauptung, ihre Vorgänger hätten es ebenso gemacht und die Sicherheitsbeamten des Außenministeriums seien einverstanden gewesen, hat sie das Problem noch verschlimmert. Und im Gegensatz zu Trump hat sie von der Presse bei diesem Thema keine Gnade gewährt bekommen.
Die E-Mail-Geschichte hat Clinton empfänglich gegenüber Angriffen von rechten Gegnern gemacht und zu dem langjährigen Eindruck der Wähler beigetragen, sie sei "nicht ehrlich und vertrauenswürdig".. Die ultrakonservative Interessengruppe Judicial Watch griff dieses Thema immer wieder auf und erzwang die Veröffentlichung von E-Mails, die Clinton dem Außenministerium nicht herausgegeben hatte. (Das FBI hat auf Clintons Server über 15.000 E-Mails gefunden, die sie nicht zur Verfügung gestellt hatte.) Und es könnte passieren, dass vor der Wahl noch weitere unveröffentlichte E-Mails auftauchen, die Clintons Kandidatur gefährden.
FBI-Direktor James Comey hat zwar empfohlen, Clinton im E-Mail-Fall nicht anzuklagen, aber gleichzeitig hat er ihrem Wahlkampf durch die Bemerkung geschadet, sie sei "extrem fahrlässig" gewesen. Auf jeden Fall hatte die Entscheidung, keine Anklage zu erheben, zur Folge, dass sich Republikaner und konservative Kommentatoren darüber beschwerten, sie habe von der demokratischen Regierung eine Sonderbehandlung bekommen. In Umfragen sprachen sich 56% der Teilnehmer für eine Anklage Clintons aus.
Und im August bekam Clinton ein neues Problem, als die Associated Press berichtete, dass viele Geldgeber der Clinton-Stiftung eine Sonderbehandlung des Außenministeriums unter ihrer Leitung erhalten hatten – hauptsächlich dadurch, dass ihnen ein Treffen mit ihr ermöglicht wurde. Aber mit vielen dieser Leute hätte sich Clinton sowieso getroffen, und es gibt keine Hinweise darauf, dass sich die Politik des Außenministeriums dadurch verändert hätte.
Unterdessen begann die Washington Post, über fragwürdige – und möglicherweise illegale – Zahlungen von Trumps eigener Wohltätigkeitsstiftung zu berichten. Trump, der seit 2008 keine Spenden an seine Stiftung mehr getätigt hatte, hat deren Vermögen danach dazu verwendet, persönliche Einkäufe (darunter ein zwei Meter großes Portrait von sich selbst) zu machen und Rechtsstreitigkeiten zu bezahlen. Bereits zuvor war bekannt geworden, dass Mittel der Trump-Stiftung dazu verwendet wurden, die Wahlkampagne von Generalstaatsanwälten in Florida und Texas zu unterstützen, was ebenfalls illegal ist.
Und schließlich hatte Clinton das Pech, krank zu werden. Ein Handy-Video zeigt, wie sie in New York frühzeitig eine Zeremonie zur Erinnerung an die Terroranschläge von 11. September 2001 verlässt und dabei fast zusammenbricht. Dies verstärkte die Spekulationen in den rechten Medien, sie leide unter einer schlechten Gesundheit, und Trump fügte den sexistischen Vorwurf hinzu, sie habe nicht genug "Durchhaltevermögen" für eine Präsidentschaft.
Nachdem Clintons Wahlkampfteam zunächst behauptet hatte, sie litte unter Erschöpfung, wurde dann bekannt, dass sie zwei Tagen vorher an einer Lungenentzündung erkrankt war. Große Teile der Presse waren wütend darüber, dass sie diese Informationen nicht früher erhalten hatten. Aber amerikanische Präsidentschaftswahlen sind brutale Marathonläufe, und es ist verständlich, dass Clinton keine bereits geplanten Auftritte absagen wollte. Eine spätere Umfrage ergab, dass die Mehrheit der Öffentlichkeit dafür Verständnis hat.
Clintons viertägige Genesung fiel genau in die Zeit, in der sie ihre Argumente dafür vorbereitete, warum die Menschen für sie stimmen sollten und nicht für Trump. Als sie wieder in den Wahlkampf einstieg, fanden in New York und New Jersey Bombenanschläge statt, und zwei weitere unbewaffnete Afroamerikaner wurden von der Polizei erschossen, was in North Carolina, einem Swing State, Demonstrationen auslöste. Diese Ereignisse bestimmten den nationalen Dialog, und Trump setzte wie üblich auf Rassenpolarisierung und beschuldigte Obama und Clinton.
Vor diesem Hintergrund starten die Kandidaten nun ihre persönlichen Diskussionsduelle, die bei den US-Wahlen meist eine (vielleicht übermäßig) große Rolle spielen. Es wäre nicht klug, diese Wahl vorzeitig für beendet zu erklären.
Aus dem Englischen von Harald Eckhoff