Water als vredesmacht
MUMBAI – De wisseling van de wacht op de 38e verdieping van het gebouw van de Verenigde Naties in New York, waarbij António Guterres de positie van Ban Ki-Moon als secretaris-generaal van de VN overnam, vindt plaats op een moment waarop het begrip van vrede en conflict een subtiele verandering ondergaat. Vooral de rol van hulpbronnen, en in het bijzonder water, krijgt eindelijk de erkenning die ze verdient.
Dit zat er al lange tijd aan te komen. Zowel Ban als zijn voorganger Kofi Annan betogen al zo'n twee decennia dat het beschermen en delen van natuurlijke hulpbronnen, en in het bijzonder water, cruciaal is voor vrede en veiligheid. Maar het was niet tot afgelopen november dat de kwestie brede erkenning kreeg, toen Senegal – voorzitter van de VN-Veiligheidsraad die maand – het eerste officiële debat van de VN ooit over water, vrede en veiligheid hield.
Toegankelijk voor alle lidstaten bracht het debat vertegenwoordigers van 69 regeringen bijelkaar, die samen een oproep deden om water te transformeren van een potentiele bron van crisis tot een instrument voor vrede en samenwerking. Een paar weken later benoemde Guterres Amina Mohammed, voormalig Nigeriaans minister van Milieu, tot plaatsvervangend secretaris-generaal.
De groeiende erkenning van de strategische relevantie van water weerspiegelt de mondiale ontwikkelingen. De afgelopen drie jaar veroverde ISIS de Tabqa-, Tishrin-, Mosul-, en Fallujah-dam in de rivieren Eufraat en Tigris. Vervolgens verloor ISIS over alle weer de controle, maar niet voor ze te gebruiken om bevolkingen stroomafwaarts blank te zetten of uit te drogen om ze onder druk te zetten zich over te geven.
Veel analisten hopen dat ISIS de komende maanden eindelijk geëlimineerd zal worden in Irak en Syrië. Maar dat betekent niet dat de groep zich zal ontbinden; in tegendeel, deze zou zich zeer wel kunnen hergroeperen in de grensstreek tussen Libië en Tsjaad, wat de West-Afrikaanse steden en hun watertoevoer in gevaar brengt.
Deze tactiek wordt niet exclusief door ISIS gebruikt. Extremistische groeperingen in Zuid-Azië hebben ook gedreigd waterinfrastructuur aan te vallen. En natuurlijk kunnen ook statelijke actoren waterhulpbronnen gebruiken om strategisch voordeel te behalen.
Subscribe to PS Digital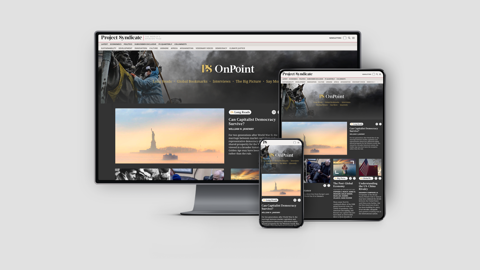 Subscribe to PS Digital
Access every new PS commentary, our entire On Point suite of subscriber-exclusive content – including Longer Reads, Insider Interviews, Big Picture/Big Question, and Say More – and the full PS archive.
Het belang van water in de 21e eeuw – vergelijkbaar met dat van olie in de 20e eeuw – kan nauwelijks overdreven worden. Toch blijven sommige strategische experts het onderschatten. De realiteit is dat olie alternatieven kent, zoals aardgas, wind-, zonne-, en atoomenergie. In tegenstelling hiertoe is voor de industrie en landbouw net als voor drinkwater en sanitatie het enige alternatief voor water, zoals voormalig Sloveens president Danilo Türk het eens stelde, water.
Dit geldt ook voor de handel. Neem de Rio Chagres. Alhoewel niet algemeen bekend is deze rivier van vitaal belang, omdat ze het Panamakanaal voedt, waardoor 50% van alle handel tussen Azië en het continent Amerika vloeit. Er bestaat de komende honderd jaar geen gevaar voor natuurlijke depletie van de rivier, maar in het geval van een veiligheidscrisis in Centraal-Amerika zou deze overgenomen kunnen worden door kwaadwillende krachten. De impact op de wereldeconomie zou gigantisch zijn.
Er bestaat een duidelijke consensus over de noodzaak om waterbronnen en -infrastructuur in conflictgebieden te beschermen. Minder duidelijk is echter hoe dit te doen. In tegenstelling tot medicijnen en voedselpakketten kan water niet uit de lucht in conflictzones gedropt worden. En de VN-Vredestroepen worden al ernstig overbelast.
Het Internationaal Comité van het Rode Kruis onderhandelt vrijgeleides voor technici om schade aan waterleidingen te inspecteren en repareren in Irak, Syrië, en Oekraïne, maar iedere vrijgeleide moet onderhandeld worden met regeringen in conflict en met rebellenleiders – een langdurig en moeizaam proces. Een betere benadering zou zijn dat grootmachten hun aanzienlijke invloed zouden aanwenden om korte wapenstilstanden te onderhandelen in gebieden die langdurige conflicten ervaren, en dan specifiek om de watertoevoer te repareren en herstellen.
Om voor deze aanpak de weg te plaveien zal de VN-Veiligheidsraad water echter tot een 'strategische hulpbron voor de mensheid' moeten uitroepen, en een resolutie moeten aannemen om waterbronnen en -installaties te beschermen, overeenkomstig aan Resolutie 2286, die afgelopen mei werd aangenomen om medische voorzieningen binnen gewapende conflicten te beschermen.
Op de lange termijn zullen landen die rivieren en hun oevers delen regionale veiligheidsmaatregelen moeten nemen om hun hulpbronnen te conserveren en beschermen. Met een gezamenlijk beheer dat collectieve protectie ondersteunt zou water, dat zo vaak een bron van competitie en conflict is, een bemiddelaar van vrede en samenwerking kunnen worden.
Denis Sassou-Nguesso, president van de Republiek Congo, loopt in deze beweging vooraan, door een groep van acht regeringen richting het opzetten van het Blue Fund for the Congo Basin te leiden. Indien succesvol zal het Fonds klimaatverandering helpen verzachten, nieuwe trajecten voor werkgelegenheid verbonden aan de rivier creëren, en de collectieve veiligheid in deze onstabiele regio bevorderen. De Africa Action Summit in Marrakesh twee maanden geleden omschreef het Fonds als een van de vier sleutelideeën die het continent kunnen transformeren.
Op de Wereld Waterdag vorig jaar maart hebben de Jordaanse prins Hassan bin Talal en ik opgeroepen tot het opzetten van een Marshallfonds voor de gedeelde rivierbassins van onze planeet. Het Blue Fund for the Congo Basin is een stap in die richting. Nu hebben we overeenkomstige fondsen nodig om alle 263 gedeelde rivierbassins en meren van de wereld te beschermen. Dit is een enorme uitdaging; maar gegeven de potentie van water om zowel conflict te zaaien als vrede te ondersteunen moeten deze vol aangaan.
Vertaling Melle Trap