Voda jako mírová síla
MUMBAÍ – K výměně stráží ve 38. poschodí budovy Organizace spojených národů v New Yorku, kde funkci generálního tajemníka OSN od Pan Ki-muna převzal António Guterres, došlo v době, kdy představa míru a konfliktu prochází jemnou proměnou. Konkrétně se začíná náležitě uznávat úloha přírodních zdrojů, zejména vody.
Tato změna pomalu přicházela už dlouho. Pan i jeho předchůdce Kofi Annan už zhruba dvě desítky let tvrdí, že ochrana a sdílení přírodních zdrojů, zejména vody, má pro mír a bezpečnost zásadní význam. Až loni v listopadu však téma získalo všeobecné uznání, když Senegal, předsedající ten měsíc Radě bezpečnosti OSN, uspořádal vůbec první oficiální debatu OSN o vodě, míru a bezpečnosti.
Na debatě, otevřené všem členským státům OSN, se sešli zástupci 69 vlád, kteří společně vyzvali, aby se voda změnila z potenciálního zdroje krize v nástroj míru a spolupráce. Několik týdnů nato Guterres jmenoval svou náměstkyní Aminu Mohammed, bývalou nigerijskou ministryni životního prostředí.
Sílící uznání strategického významu vody je odrazem globálního dění. Během posledních tří let přehrady Tabqa, Tišrín, Mosul a Fallúdža na řekách Tigris a Eufrat dobyl Islámský stát (ISIS). Následně nad nimi ISIS opět ztratil kontrolu, ale vždy je stihl zneužít k zaplavení či vyhladovění obyvatel po proudu, aby je přinutil se vzdát.
Mnozí analytici doufají, že ISIS bude během příštích několika měsíců z Iráku a Sýrie vytlačen. To ale neznamená, že se uskupení rozpadne; právě naopak, mohlo by nejspíš přesídlit do příhraničních oblastí mezi Libyí a Čadem a ohrožovat města a vodohospodářská zařízení na západě Afriky.
Tuto taktiku nevyužívá výhradně ISIS. Extremistické skupiny v jižní Asii také vyhrožovaly útoky na vodohospodářskou infrastrukturu. Využít vodních zdrojů k získání strategické výhody navíc samozřejmě mohou i státní aktéři.
Subscribe to PS Digital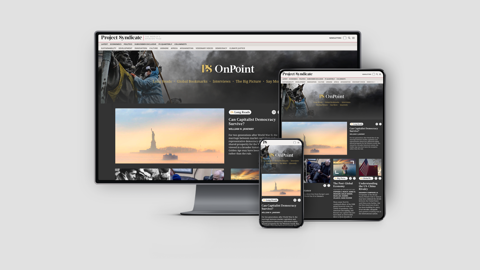 Subscribe to PS Digital
Access every new PS commentary, our entire On Point suite of subscriber-exclusive content – including Longer Reads, Insider Interviews, Big Picture/Big Question, and Say More – and the full PS archive.
Význam vody v jedenadvacátém století – srovnatelný s ropou ve století dvacátém – lze stěží nadsadit. Někteří strategičtí experti jej přesto nadále podceňují. Skutečnost je taková, že ropa má alternativy jako zemní plyn, větrnou, solární a jadernou energetiku. Naproti tomu z pohledu průmyslu a zemědělství, jakož i pití a hygieny, jedinou alternativou k vodě, jak to kdysi vystihl bývalý slovinský prezident Danilo Türk, je voda.
Totéž platí pro obchod. Vezměme si řeku Chagres. Byť se to možná všeobecně neví, má zásadní význam, neboť zásobuje Panamský průplav, skrze nějž protéká 50 % obchodu mezi Asií a Amerikami. Riziko přirozeného vyčerpání průtoku řeky v příštích sto letech nehrozí, ale v případě bezpečnostní krize ve Střední Americe by jej mohly ovládnout zlomyslné síly. Důsledky pro globální ekonomiku by byly obrovské.
Konsenzus ohledně nutnosti chránit vodohospodářské zdroje a zařízení v zónách konfliktu je jasný. Méně jasné je jak v této věci postupovat. Na rozdíl od balíčků s léky a potravinami nelze vodu v zónách konfliktu shazovat z letadel. Mírové sbory OSN jsou přitom zle přetížené.
Mezinárodní výbor Červeného kříže dojednává bezpečné přesuny techniků, kteří kontrolují a opravují škody na vodovodních a akumulačních soustavách v Iráku, Sýrii a na Ukrajině, ale každý průjezd je nezbytné dojednat se znesvářenými vládami a vůdci vzbouřenců – což je dlouhý a těžkopádný proces. Lepším přístupem by bylo, kdyby velmoci, které mají značný vliv, v oblastech vleklých konfliktů dojednávaly krátkodobá příměří, cíleně k opravě a obnově vodohospodářských soustav.
Aby se k takovému přístupu otevřela cesta, Rada bezpečnosti OSN bude muset prohlásit vodu za "strategický zdroj lidskosti" a přijmout rezoluci na ochranu vodních zdrojů a zařízení, podobnou rezoluci č. 2286, schválené loni v květnu na ochranu zdravotnických zařízení v ozbrojených konfliktech.
Dlouhodobě bude zapotřebí, aby země sdílející soustavy na březích vod vytvořily regionální bezpečnostní uspořádání k zachování a na ochranu jejich zdrojů. Bude-li se kolektivní ochrana opírat o správu vod založenou na součinnosti, mohla by se voda, často zdroj soupeření a střetů, stát nástrojem přispívajícím k míru a spolupráci.
V čele tohoto hnutí je Denis Sassou-Nguesso, prezident Konžské republiky, který vede skupinu osmi vlád ke zřízení Modrého fondu pro Konžskou pánev. Bude-li Fond úspěšný, přispěje ke zmírnění změny klimatu, vytvoří nové cesty k zaměstnanosti navázané na řeku a podpoří kolektivní bezpečnost v nestabilním regionu. Africký akční summit v Marrákeši před dvěma měsíci označil Fond za jednu ze čtyř klíčových myšlenek, které mohou proměnit kontinent.
Loni v březnu, na světový den vody, jordánský Princ Hasan ibn Talál a já jsme vyzvali k vytvoření Marshallova fondu pro sdílená povodí světa. Modrý fond pro Konžskou pánev je krok tímto směrem. Teď potřebujeme, aby se objevily podobné fondy na ochranu všech 263 sdílených povodí řek a jezer na světě. To je obrovská výzva, ale vzhledem ke schopnosti vody jak zasévat konflikty, tak upevňovat mír se k ní musíme postavit čelem.
Z angličtiny přeložil David Daduč