El error histórico de Donald Trump
PARÍS – El presidente Donald Trump ha anunciado la retirada de Estados Unidos del acuerdo climático firmado en París en 2015, el histórico tratado de las Naciones Unidas que tanto trabajo nos costó conseguir. Trump comete un error que tendrá graves consecuencias para su país y para el mundo.
Trump afirma que intentará renegociar el acuerdo de París o redactar otro. Pero los líderes de todo el mundo ya han aclamado el acuerdo como un enorme avance en la lucha contra el cambio climático, una victoria de la cooperación internacional y una bendición para la economía global. Y eso sigue en pie.
Entre los muchos problemas de la actualidad, el cambio climático es único, por su escala global. Afecta cada aspecto de la vida en el planeta, desde los ecosistemas y la producción de alimentos hasta las ciudades y las cadenas de suministro industriales. Ver el cambio climático como un problema estrictamente "ambiental" es no comprenderlo en absoluto.
Podemos darle a Trump el beneficio de la duda y suponer que sencillamente no comprende lo que implica su decisión. Pero independientemente de lo que piense Trump, sabemos que está rodeado de asesores que comprenden muy bien lo que está en juego.
Durante la campaña, Trump prometió crear empleos y proteger a los trabajadores estadounidenses de los desastres del mundo. Y cuando anunció en Twitter que había llegado a una decisión sobre el acuerdo de París, firmó con la habitual consigna de "hacer a Estados Unidos grande otra vez".
Pero la decisión de Trump atenta contra cada uno de estos objetivos, y va contra los deseos de una inmensa mayoría de los estadounidenses, entre ellos muchos de sus simpatizantes. Al darle la espalda al acuerdo de París, Trump aumenta la exposición de los estadounidenses a los efectos devastadores del cambio climático (muchos de los cuales ya son evidentes). Además, destruye puestos de trabajo en los pujantes sectores de las energías renovables y los autos eléctricos, que contratan cada vez más trabajadores de esos mismos que dice representar.
Secure your copy of PS Quarterly: The Year Ahead 2023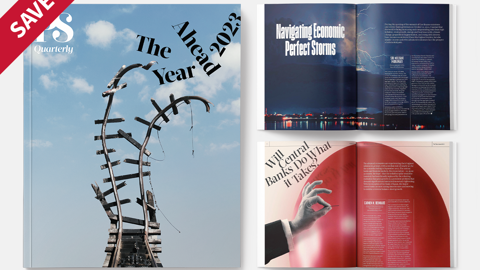 Secure your copy of PS Quarterly: The Year Ahead 2023
Our annual fourth-quarter magazine is here, and available only to Digital Plus and Premium subscribers. Subscribe to Digital Plus today, and save $15.

En un sentido más amplio, la decisión de Trump supone un menoscabo para Estados Unidos y la renuncia a su papel de liderazgo mundial. Yo pude ver con mis propios ojos lo que puede lograr el liderazgo estadounidense, cuando siendo integrante del gobierno francés participé en una gira internacional para promover acciones conjuntas contra el cambio climático, algo que culminó en el acuerdo de París. Es triste ver esa fuerza de bien subvertida por la negación y la miopía.
Trump y sus asesores parecen creer que enterrando la cabeza en la arena lograrán que la realidad desaparezca. Tal vez se convencieron de que Estados Unidos puede librarse de las sequías, que ya destruyen granjas en el Valle Central de California, del aumento del nivel del mar, que ya provoca inundaciones en ciudades costeras, de las tormentas e incendios forestales, que una y otra vez hacen estragos en vastas áreas del territorio estadounidense, y de la inseguridad en el suministro de agua y alimentos que nos amenaza a todos.
Los otros firmantes del acuerdo de París respondieron a la decisión de Trump con determinación, lo que demuestra la firmeza del acuerdo. El resto del mundo lamentará ver a Estados Unidos rezagado por culpa de la decisión de Trump; pero no nos detendremos a esperarlo, de hecho, seguimos avanzando.
La respuesta del mundo quedará en claro en la reunión de julio del G20 en Alemania. Europa, China, la India, Canadá y los países de la cuenca del Pacífico y de Sudamérica ya reafirmaron su compromiso con los objetivos del acuerdo de París. Comprenden los riesgos del cambio climático, lo mismo que los accionistas de ExxonMobil en todo el mundo, que esta misma semana rechazaron los intentos de la empresa de ignorar el impacto que aquel tiene sobre sus actividades.
Al poner a Estados Unidos en compañía de los únicos dos países que no firmaron el acuerdo de París (Siria y Nicaragua), la decisión de Trump va totalmente a contramano del clima general de cooperación internacional. Las principales economías del mundo firman a diario nuevos acuerdos para colaborar en investigación y desarrollo, inversión en infraestructura y estrategia industrial, y cooperan para crear una economía no contaminante, en la que a partir de 2020 la emisión de gases de efecto invernadero comience finalmente a declinar.
Los líderes europeos se reúnen con sus homólogos indios y chinos para hallar áreas donde puedan cooperar en el desarrollo de energías limpias e infraestructuras ecológicas. Son áreas en las que habrá inversiones masivas, para las que el Banco Central Europeo, el Banco Asiático de Inversión en Infraestructura y muchas otras instituciones están ideando mecanismos de financiación. En tanto, fondos soberanos con inmensa influencia en el sistema financiero internacional ya redirigen sus inversiones hacia la economía verde.
Ni los más optimistas hubieran imaginado que el paradigma de los combustibles fósiles cambiaría tan rápido. Pero Europa está abandonando la producción de energía a partir de carbón. India, China y Corea del Sur están pasando rápidamente sus inversiones de la industria del carbón a las fuentes de energía renovables.
Parece haber una competencia internacional por ver quién se hace ecológico más rápido. Surgen por todas partes industrias nuevas, en áreas que van de la electrificación y el diseño de redes de distribución inteligentes a los autos eléctricos, la construcción sustentable, las tecnologías de reciclado y el uso de compuestos químicos orgánicos. La revolución de las energías renovables se está difundiendo a una velocidad inédita, y a su paso transforma industrias enteras (sin omitir la del transporte). El entusiasmo y el potencial de crecimiento son palpables en todos estos sectores y en todo el planeta.
Es una lástima que Trump haya decidido evadir la responsabilidad de Estados Unidos ante el mundo y darle la espalda a estos avances. Su decisión es un golpe para muchos (incluidos muchos estadounidenses) que trabajamos arduamente para aprovechar las oportunidades de la nueva economía.
Pero Trump no podrá llevarse a todo Estados Unidos tras de sí. Por todo el territorio de este país surgen iniciativas cada vez más ambiciosas y amplias de lucha contra el cambio climático, en los niveles estatal y municipal. El error histórico de Trump podrá ponerle obstáculos a esa acción colectiva, pero no detenerla. Como las empresas chinas que hoy mismo dan capacitación en construcción de parques eólicos a obreros estadounidenses de la industria del carbón, el resto del mundo seguirá trabajando codo a codo para crear los mercados y la fuerza laboral del futuro.
Traducción: Esteban Flamini