Meninjau Kembali Ketahanan dalam Dunia Usaha
LONDON/JENEWA – COVID-19 adalah krisis kesehatan masyarakat terbesar dalam seratus tahun terakhir dan menyebabkan resesi ekonomi yang terdalam pada zaman modern. Pandemi ini sudah menunjukkan berbagai kerentanan pada sistem kesehatan masyarakat dan jaring pengaman sosial di seluruh dunia, memperlihatkan betapa besarnya kesenjangan yang ada, dan menunjukkan bahwa gangguan yang besar bisa menjadi bola salju dalam sistem yang saling terhubung. Jelas bahwa masyarakat dan perekonomian kita tidak memiliki ketahanan seperti yang diperkirakan sebelumnya.         
Satu alasan yang membuat kita sulit merespons COVID-19 adalah kita selalu berusaha menghilangkan "kekenduran" dari sistem-sistem kita. Sektor swasta sudah menjadi pengikut ajaran efisiensi dan sistem produksi just-in-time, pemerintah kehabisan ruang fiskal sehingga kesulitan untuk menyediakan layanan dasar, dan kita sudah menekan sistem alami hingga batas kemampuannya. Karena krisis sudah terjadi, kita sekarang paham bahwa apa yang pada awalnya dianggap sebagai kekenduran yang berlebihan sebenarnya merupakan suatu cadangan yang penting.                                      
Krisis masih akan terus terjadi, mulai dari efek berantai yang disebabkan oleh COVID-19, hingga dampak dari perubahan iklim dan gangguan lain pada sistem alami yang sangat kita andalkan. Beberapa krisis akan berupa "angsa hitam," (black swan) yang terjadi tanpa peringatan, tapi banyak krisis lain akan menjadi apa yang disebut Michele Wucker sebagai "badak abu-abu" (gray rhino): yaitu kejadian yang berpeluang besar, mengandung ancaman yang berdampak besar yang sebenarnya sudah kita ketahui tapi cenderung kita abaikan.
Semua pimpinan eksekutif harus merasa bahwa paling tidak akan ada satu guncangan besar yang terjadi dalam masa kerjanya, dan bersiap-siap serta memimpin dengan baik untuk mengantisipasi hal tersebut. Meskipun semakin banyak analisis mengenai dampak COVID-19 pada dunia usaha, sebagian besar dari analisis tersebut masih fokus pada respons jangka pendek. Oleh karena itu, dalam laporan yang diterbitkan baru-baru ini, organisasi kami mendalami cara-cara yang bisa dilakukan dunia usaha untuk memperbaiki pemikiran dan perencanaan jangka panjangnya, serta bersiap-siap dengan baik untuk menghadapi kejadian serupa di masa depan.
Laporan kami memanfaatkan hasil diskusi dari anggota-anggota Dewan Bisnis Dunia untuk Pembangunan Berkelanjutan dan serangkaian wawancara dengan perusahaan-perusahaan yang berpusat di Asia, Eropa, dan seluruh benua Amerika. Laporan kami juga menggunakan informasi mengenai dampak pandemi dari Survei para Pemimpin GlobeScan/SustainAbility tahun 2020, dan hasil tinjauan yang lebih luas dari ketahanan jangka panjang dan respons dunia usaha pada COVID-19.
Laporan tersebut menyoroti tiga pelajaran utama bagi dunia usaha. Pertama, kita tidak bisa bersembunyi dari para badak abu-abu atau angsa hitam. Dunia usaha harus bersiap-siap dengan lebih baik untuk menghadapi ancaman yang diketahui dan tidak diketahui – termasuk dengan mengembalikan kekenduran ke dalam sistem kita. Untuk bertahan dari guncangan di masa depan, dunia usaha harus berubah dan melihat semakin jauh ke depan sehubungan dengan ketahanannya. Yang terpenting, dunia usaha harus menerima kenyataan bahwa ketahanan suatu perusahaan tidak hanya ditentukan oleh apa yang berada dalam perusahaan tersebut, tapi juga oleh lingkungannya, masyarakat, kondisi ekonomi, penegakan hukum, tata kelola yang efektif, dan masih banyak lagi.
Subscribe to PS Digital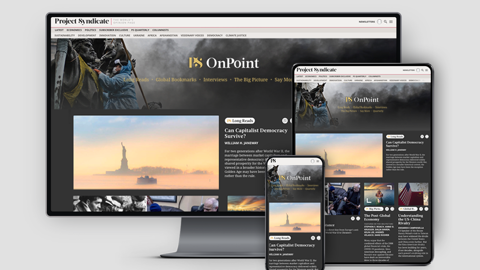 Subscribe to PS Digital
Access every new PS commentary, our entire On Point suite of subscriber-exclusive content – including Longer Reads, Insider Interviews, Big Picture/Big Question, and Say More – and the full PS archive.
Kedua, setelah didirikan, perusahaan harus memasukkan ketahanan ke dalam percakapannya dan khususnya dalam berjalannya usaha tersebut agar tidak melemah. Perusahaan yang melakukan hal ini akan bisa mengantisipasi dan mempersiapkan diri dalam menghadapi berbagai kemungkinan di masa depan, meminimalkan dampak guncangan yang menerpa, dan memulihkan diri dari guncangan dengan lebih cepat. Kami menemukan bahwa perusahaan-perusahaan yang memiliki nilai dan tujuan yang tertanam dalam dan dipahami secara meluas pada semua tingkatan perusahaan bisa menjadi lebih lincah dan tegas dalam masa krisis. Penyelarasan budaya atas tujuan dan visi dalam suatu organisasi bisa membantu organisasi tersebut membangun kepercayaan dan keterbukaan, yang merupakan hal penting untuk memiliki komunikasi internal dan eksternal yang efektif dan otentik, serta kolaborasi.
Ketiga, dunia usaha bisa membangun ketahanan jangka panjang yang lebih kuat melalui pendekatan yang lebih baik terhadap manajemen risiko perusahaan, sumber daya manusia dan sosial, dan informasi lingkungan, sosial dan tata kelola (environmental, social and governance – ESG). Dalam tiap hal, dunia usaha harus menekankan langkah-langkah tertentu.
Seruan untuk memperbaiki manajemen risiko terutama untuk beralih dari pendekatan tradisional yang lebih menitik beratkan pada peraturan menjadi yang lebih menggunakan metode yang fleksibel, rutin, dan berorientasi proses yang membantu pembelajaran dan eksplorasi yang sedang berlangsung. Hal ini juga mengharuskan dunia usaha untuk menggunakan instrumen dan pendekatan yang membantu menghasilkan pemikiran yang tidak biasa (outside-the-box) dan menemukan ancaman yang sulit diprediksi ("unknown unknowns").
Memperbaiki pengelolaan modal manusia dan sosial memerlukan tindakan mendengarkan dan merespons orang-orang baik di dalam dan di luar perusahaan tersebut, dan memastikan bahwa informasi yang didapat digunakan untuk menentukan dan menjaga visi perusahaan. Selain itu, dunia usaha juga harus mempertimbangkan perluasan langkah-langkah perlindungan tenaga kerja dari yang awalnya dirancang untuk karyawannya sendiri menjadi terhadap tenaga kerja pemasok, dan karyawan non-permanen pada seluruh rantai nilainya. Selain itu, seiring kita mencari keseimbangan antara dimensi kesehatan dan ekonomi dalam pandemi ini dalam periode yang panjang, kita harus selalu beradaptasi dan memperkuat langkah-langkah bagi pegawai yang berinteraksi antara satu sama lain dan dengan masyarakat.
Terakhir, dunia usaha harus terus meningkatkan keterbukaan ESGnya, terutama dengan mempercepat penggunaan standar dan metrik umum, dan menyediakan lebih banyak informasi mengenai masalah-masalah yang penting bagi ketahanan usaha selama pandemi (seperti kesejahteraan, keragaman, inklusi, dan keamanan karyawan). Dunia usaha juga harus meningkatkan asesmen keberlanjutannya dengan memasukkan perspektif pemangku kepentingan yang lebih beragam, kerangka waktu yang lebih panjang, dan perencanaan kemungkinan yang lebih luas, juga dengan memberikan bobot yang lebih besar terhadap permasalahan sosial dalam keterbukaan informasi dan strateginya.  
Ketahanan bukan sekedar menjaga keadaan yang stabil tapi justru melatih perilaku yang lincah, dinamis, dan transformatif dan melakukan tindakan yang merespons tekanan – dengan kata lain, menjadi lebih mampu beradaptasi. Nantinya, hal ini memerlukan dunia usaha untuk menekankan tujuan dan nilai-nilai dalam kepemimpinan, memperbaiki pendekatan terhadap pemangku kepentingan, dan merancang ulang rantai pasok. Tapi yang terpenting, dunia usaha harus menggunakan pemikiran berjangka waktu yang lebih panjang, dan model serta perilaku bisnis yang baru dan berkelanjutan.
Ketahanan yang sesungguhnya bukanlah bertahan dalam keadaan yang sulit, tapi justru melakukan apa yang diperlukan untuk maju pada tingkat perusahaan dan sistem. Ketahanan tidak hanya didapat dari keandalan sumber bahan baku dan efisiensi operasional, tapi juga dari pengakuan dan perlindungan investasi dan aset yang besar dalam tenaga kerja yang terampil dan sehat serta masyarakat yang dinamis. Hal tersebut memerlukan perlindungan dan perbaikan lingkungan yang penting, dan jaminan atas lembaga yang kuat, supremasi hukum yang transparan, dan anggaran negara dan daerah yang sehat. Hal ini juga berarti mengakui peran penting inovasi dalam menciptakan nilai di hadapan tantangan dan gangguan.
COVID-19 memaksa dunia usaha memikirkan kembali masalah ketahanan. Daripada berusaha memperkuat kemampuannya melawan perubahan, dunia usaha harus belajar cara beradaptasi dan menyesuaikan diri jika tetap ingin terus mempekerjakan karyawan, menciptakan nilai bagi pemegang saham, dan menjadi bagian yang dipercaya (serta menjadi pelayan) bagi masyarakat di seluruh dunia.