Die gefährliche Illusion einer unabhängigen Energieversorgung
Das Paradoxe am heutigen Streben nach einer unabhängigen Energieversorgung ist, dass es die Unsicherheit der Energieversorgung tatsächlich verstärkt . So sehr die nach einer unabhängigen Energieversorgung rufenden Politiker das Gegenteil wünschen mögen: Der Markt hat das Öl als Hauptenergiequelle ausgewählt. Regierungen sollten daher weder die berechtigten Interessen der Ölexporteure ignorieren, von denen die Verbraucher ihrer Länder abhängig sind, noch die Reaktionen der Exporteure auf die Rhetorik von der Unabhängigkeit der Energieversorgung oder auf die dahingehend unternommenen Schritte. Isolationistischen Politikern mögen andere Länder egal sein, aber sie sollten sich gut überlegen, ob sie nicht dem eigenen Land schaden.
Die größte Bedrohung, vor der unsere Welt im Bereich der Energieversorgung steht, sind weder terroristische Angriffe noch Embargos seitens der Öl produzierenden Länder. Dies sind kurzfristige Ereignisse, die sich mit Mitteln wie der Nutzung strategischer Ölreserven, der Ausweitung der Produktion und der Umleitung von Öltransporten schnell und wirksam lösen lassen. Die größte Gefahr für die langfristige Zukunftsfähigkeit des Energieangebots ist das Missverhältnis zwischen den Investitionen in zusätzliche Kapazitäten und Energie-Infrastruktur einerseits und dem Anstieg der Nachfrage nach Energie andererseits.
Die bedeutenden Ölexporteure könnten auf mannigfaltige Weisen auf das politische Gehabe im Bereich der Energie reagieren – und die meisten davon würden die weltweite Energiesituation eher verschärfen als mildern. Eines der plausibelsten Szenarien, das sich als Reaktion auf die Forderungen von Regierungen und Politikern weltweit nach Verringerung oder Beseitigung der Abhängigkeit vom Öl ergeben könnte, ist ein relativer Rückgang bei den Investitionen in zusätzliche Förderkapazitäten in den Öl produzierenden Ländern.
In einem solchen Fall ist eine Energiekrise nahezu unvermeidbar, sofern es denen, die die Energieunabhängigkeit fordern, nicht gelingt, rechtzeitig für eine funktionierende Alternative zu sorgen. Natürlich wird es ihnen, weil derartige Anstrengungen nicht vom Markt ausgehen und hohe Subventionen erfordern, mit an Sicherheit grenzender Wahrscheinlichkeit nicht gelingen, das Öl innerhalb eines angemessenen Zeitraums zu ersetzen.
Tatsächlich bietet die feindselige Rhetorik der politischen Führungen den Ölproduzenten einen starken Anreiz, die Fördermengen zu erhöhen, um so die Ölpreise auf ein niedrigeres Niveau zu drücken. Dies würde die wirtschaftliche Realisierbarkeit alternativer Energiequellen untergraben – eine logische interventionistische Strategie, um der ölfeindlichen interventionistischen Politik in den Verbraucherländern entgegenzuwirken. Schließlich würde ein Zusammenbruch der Ölpreise einer Reihe von neuen Energietechnologien den Todesstoß versetzen und damit die Nachfrage nach Öl steigern.
Selbst wenn die Öl produzierenden Länder nicht die Absicht verfolgen, einen Zusammenbruch der Ölpreise herbeizuführen, könnten sie, solange das Öl noch etwas einbringt, die Förderung kurzfristig so stark wie möglich hochfahren. Dann aber würden niedrigere Ölpreise im Verbund mit Erwartungen eines Nachfragerückgangs den Druck auf die Öl produzierenden Länder erhöhen, geplante Investitionen zur Ausweitung der Fertigungskapazitäten zu reduzieren oder sogar größere Projekte einzumotten. So war es in der Vergangenheit, was zu einem Rückgang des Ölangebots führte. Falls daher zu dem Zeitpunkt, an dem die Ölförderung zurückzugehen beginnt, keine alternativen Energietechnologien zur Verfügung stehen, wären weltweite Engpässe die zwangsläufige Folge. Zugleich würde es – selbst angesichts steigender Ölpreise – Jahre dauern, um das Investitionsdefizit zu schließen.
PS Events: What Economics is Missing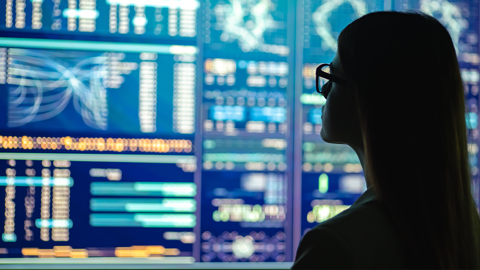 PS Events: What Economics is Missing
Our latest event, What Economics is Missing, is now live.
Click the link below for opening remarks from Dani Rodrik, followed by a discussion among Ashwini Deshpande, Raquel Fernández, Minouche Shafik, and Vera Songwe on how to achieve inclusivity in economics.

Trotz dieser Möglichkeiten: Lassen Sie uns davon ausgehen, dass die Pläne für die Unabhängigkeit der Energieversorgung Erfolg haben und dass mehrere europäische Länder, die Vereinigten Staaten, Japan, China und Indien autark werden. Die bedeutenden Ölexporteure würden dann versuchen, ihr jetzt weniger wertvolles Öl als billigen Brennstoff für eine nun von ihnen ausgebaute Schwerindustrie zu nutzen. Statt das Öl direkt zu exportieren, könnten sie ihre Energie in Metalle, Chemikalien und Fertigungsprodukte einbringen – und zwar zu Preisen, die alles unterbieten würden, was die Öl verbrauchenden Länder (insbesondere Europa und die USA) angesichts ihrer Abhängigkeit von teureren alternativen Energiequellen leisten könnten.
Eine unabhängige Energieversorgung könnte also ganze Branchen vernichten, insbesondere die petrochemische Industrie, die Aluminiumindustrie und die Stahlindustrie. Tatsächlich könnte die billige Energie in den Öl produzierenden Ländern deren neue Industrien gegenüber jenen in China, Indien und Südostasien wettbewerbsfähig machen. Unterm Strich würde dies zu Arbeitsplatzverlusten und geschwächten Volkswirtschaften führen. Länder würden möglicherweise in Energiefragen autark sein, nur um im Bereich der Stahlindustrie oder der petrochemischen Industrie in ein neues Abhängigkeitsverhältnis zu geraten.
Und was dann? Würde die Politik in ihrer ständigen Faszination von der "Unabhängigkeit" versuchen, ihre Abhängigkeit von einem Rohstoff nach dem anderen zu beseitigen? Oder anders formuliert: Würden sie im Namen einer "unabhängigen Energieversorgung" danach streben, die Globalisierung umzukehren?
Öl ist nur in begrenzter Menge vorhanden. Nur langfristige, marktorientierte, ökonomisch lebensfähige und nachhaltige Energieoptionen können wirtschaftliches Wachstum sowohl in den Öl produzierenden wie auch in den Öl verbrauchenden Ländern gewährleisten. Eine isolationistische Politik andererseits wird immer zu Engpässen und Unzufriedenheit führen. Unabhängig davon, auf welchem Wege man die Unabhängigkeit von Energieimporten verfolgt: Sie wird niemals etwas anderes sein als eine unerreichbare und potenziell gefährliche Illusion.