Nebezpečná iluze energetické nezávislosti
Paradoxem dnešního tažení za energetickou nezávislost je, že jeho realizace ve skutečnosti zvyšuje energetickou nejistotu. Ať už by změna potěšila třeba sebevětší počet politiků vyzývajících k energetické nezávislosti, trh si za ústřední energetický zdroj zvolil ropu. Vlády by tedy neměly přehlížet oprávněné zájmy vývozců ropy, na nichž spotřebitelé v jejich zemích závisejí, ani reakce těchto exportérů na rétoriku o energetické nezávislosti či na kroky směřující k jejímu dosažení. Izolacionistickým politikům sice snad na ostatních zemích nesejde, ale měli by si vše dobře rozmyslet, aby nepoškodili svou vlastní zemi.
Největšími hrozbami pro světovou energetickou bezpečnost nejsou teroristické útoky ani embarga producentů ropy – s krátkodobými událostmi se lze vypořádat rychle a účinně prostřednictvím různých opatření, včetně spolehu na strategické zásoby ropy, zvýšení produkce a odklonu přepravy ropy. Hlavní hrozbou pro dlouhodobou udržitelnost energetických dodávek je spíše neshoda mezi investicemi do dalších kapacit a energetické infrastruktury na jedné straně a růstem poptávky po energii na straně druhé.
Hlavní vývozci ropy by na politické pózy ohledně energie mohli reagovat mnoha způsoby, z nichž většina by globální energetickou situaci nezlepšila, nýbrž zhoršila. Jeden z nejvěrohodnějších scénářů reakce na výzvy vlád a politiků po celém světě ke snížení, nebo dokonce odstranění závislosti na ropě je relativní úbytek investic do další výrobní kapacity v zemích těžících ropu.
Energetická krize je v takovém případě téměř jistá, nedokáží-li ti, kdo naléhají na energetickou nezávislost, včas zajistit realizovatelnou alternativu. Samozřejmě, tyto snahy téměř určitě nedokáží ropu v přiměřené lhůtě nahradit, neboť jejich motorem není trh a vyžadují mohutné dotace.
Vskutku, postaveni před nepřátelskou rétoriku politických lídrů, producenti ropy mají silnou pobídku zvýšit produkci, aby snížili ceny ropy na úrovně, jež podkopou ekonomickou proveditelnost alternativních zdrojů energie – což je logická intervenční politika kontrující protiropným intervenčním politikám spotřebitelských zemí. Ostatně, krach cen ropy by znamenal rozsudek smrti nad několika novými energetickými technologiemi a nikoli náhodou by zvýšil poptávku po ropě.
I když producentské země pád cen ropy záměrně nevyvolají, mohly by těžbu urychlit, nakolik by to jen krátkodobě bylo možné, zatímco ropa by stále měla nějakou hodnotu. Nižší ceny ropy, společně s očekáváním poklesu poptávky, by však ve výsledku na producenty ropy vyvíjely tlak, aby omezovali plánované investice do výrobní kapacity, nebo dokonce aby uložili k ledu zásadní projekty, jak se stalo už v minulosti, což by vedlo ke snížení nabídky ropy. Kdyby tedy alternativní energetické technologie nenaskočily do doby, kdy se těžba ropy začne snižovat, nevyhnutelný by byl globální nedostatek, zatímco náprava investičního deficitu by si vyžádala roky, a to i při rostoucích cenách ropy.
Subscribe to PS Digital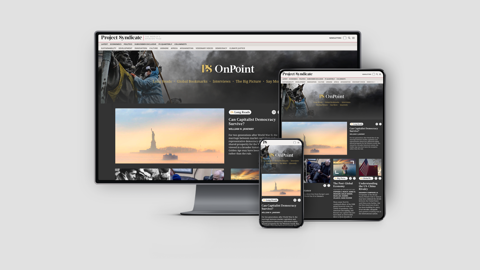 Subscribe to PS Digital
Access every new PS commentary, our entire On Point suite of subscriber-exclusive content – including Longer Reads, Insider Interviews, Big Picture/Big Question, and Say More – and the full PS archive.
Navzdory těmto možnostem předpokládejme, že plány na energetickou nezávislost uspějí a že některé evropské státy, Spojené státy, Japonsko, Čína a Indie získají soběstačnost. Velcí vývozci ropy by se pak mohli začít snažit používat svou méně hodnotnou ropu doma jako levné palivo v rozšířeném sektoru těžkého průmyslu. Místo přímého exportu ropy by energii vyváželi ukrytou v kovech, chemikáliích a průmyslových výrobcích za ceny, které podlomí vše, čím by se producenti v zemích, které ropu spotřebovávají, mohli rovnat, vzhledem k jejich závislosti na nákladných alternativních zdrojích energie.
Energetická nezávislost by tak mohla zničit celá průmyslová odvětví, zejména petrochemii, hliníkářství a ocelářství. Levná energie by v zemích těžících ropu skutečně mohla tamním novým průmyslovým branžím zajistit schopnost konkurovat průmyslu v Číně, Indii a jihovýchodní Asii. Čistým výsledkem by byla ztráta pracovních míst a oslabená hospodářství. Státy by mohly docílit energetické nezávislosti jen proto, aby si vypěstovaly závislost v oblasti oceli a petrochemie.
Takže co by následovalo? Pokusili by se politici se svou neutuchající fascinací "nezávislostí" eliminovat závislost na jedné komoditě za druhou? Řečeno jinak, vyústil by cíl "energetické nezávislosti" v úsilí o zvrácení globalizace?
Ropa je vyčerpatelný zdroj. Jedině dlouhodobé, tržně orientované, ekonomicky životaschopné a udržitelné energetické možnosti mohou zajistit hospodářský růst jak v producentských, tak ve spotřebitelských zemích. Izolacionistické politiky naproti tomu vždy vedly k nedostatkům a nespokojenosti. Ať už se energetická nezávislost prosazuje jakkoliv, nikdy nebude představovat nic jiného než nedosažitelnou – a potenciálně nebezpečnou – iluzi.