Mil millones de hambrientos
COPENHAGUE – El hambre ha desaparecido de la conciencia del mundo rico. Las imágenes televisadas de niños del Tercer Mundo con sus barrigas hinchadas ya no remecen a los telespectadores. Las encuestas muestran que las naciones desarrolladas ahora creen que los grandes problemas del mundo son el terrorismo y el cambio climático.
Sin embargo, la desnutrición en las madres y sus pequeños se cobrará 3,5 millones de vidas este año. Las existencias mundiales de alimentos están en niveles históricamente bajos. En África occidental y el sur de Asia se han producido desórdenes civiles debido a la escasez de comida. El ritmo de avance para el objetivo de las Naciones Unidas de reducir a la mitad la cantidad de gente que sufre hambre para el año 2015 es angustiosamente lento, y quienes más sufren son los mil millones de personas que sobreviven con un dólar o menos al día.
La tragedia individual y las dificultades de un país van mano a mano. Vidas más cortas son sinónimo de una menor producción económica e ingresos más bajos. El hambre deja a las personas más expuestas a contraer enfermedades, lo que exige gastos en salud. Quienes son capaces de sobrevivir a los efectos de la desnutrición con menos productivos; los daños físicos y mentales implican que los niños se benefician menos de la educación.
Un ochenta por ciento de los niños desnutridos del mundo habita en el sur de Asia y el África subsahariana. Realizar intervenciones específicas para ayudar a los pueblos de estas regiones arrojaría grandes beneficios. Los estudios realizados por el Consenso de Copenhague indican que un enfoque idóneo sería dedicar más dinero a proporcionar los micronutrientes que faltan en las dietas de las comunidades pobres.
Las naciones ricas casi han eliminado el bocio (inflamación de la tiroides) mediante el uso de sal yodada, medida preventiva que no existe en un 30% de los hogares del mundo en desarrollo, pero que cuesta apenas $0,05 al año por persona. Las cápsulas de vitamina A, que ayudan a evitar problemas que afectan la visión y el sistema inmune, costarían apenas otros $0,20. La falta de hierro, uno de los principales problemas de micronutrientes, causa anemia, que hace que la gente esté más débil y sea menos productiva. La Iniciativa de Fortificación de la Harina apunta a fortificar un 70% de la harina de trigo fabricada en molinos de cilindros con hierro y ácido fólico para fines del año 2008. ¿El coste anual? Apenas $0,10 por persona.
Generalizar estos programas –y añadir suplementos de folato y zinc- para alcanzar al 80% de los habitantes del sur de Asia y del África subsahariana costaría cerca de $347 millones al año, pero permitiría obtener beneficios por una suma tan alta como $5 mil millones en mejores ingresos en el futuro y menores gastos en el sistema de salud.
Introductory Offer: Save 30% on PS Digital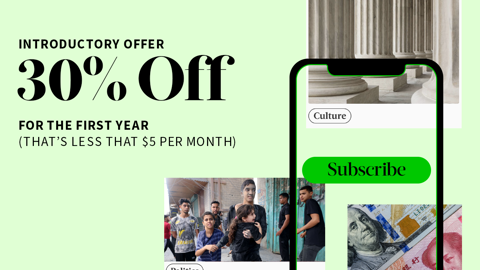 Introductory Offer: Save 30% on PS Digital
Subscribe now to gain greater access to Project Syndicate – including every commentary and our entire On Point suite of subscriber-exclusive content – starting at less than $5 per month.
Hay otras maneras de marcar la diferencia de manera rápida y poco costosa. Los parásitos intestinales como el áscaris, el tricocéfalo y la tenia consumen el hierro de las entrañas del portador, causando enfermedades y retardo intelectual. Los tratamientos de desparasitación eliminan un impedimento para acceder a una nutrición saludable. Un programa de tratamiento centrado en el sistema escolar de Kenia tuvo tanto éxito que hubo que contratar más profesores porque las escuelas se llenaron de alumnos.
También es beneficioso tratar a niños aún más pequeños. Desparasitar a los preescolares garantizaría beneficios en términos de desarrollo motor y del lenguaje por un coste anual de $0,50 por niño. Llegar a 53 millones de niños en el sur de Asia y el África subsahariana permitiría beneficios económicos seis veces mayores que el increíblemente modesto coste anual de $26,5 millones.
Cada una de estas opciones de políticas abordaría sólo un componente del problema general de desnutrición. En consecuencia, las autoridades de las naciones en desarrollo deberían considerar estimular a los hogares a cambiar sus hábitos alimentarios.
Una de las oportunidades más importantes para difundir mensajes educativos acerca de la nutrición es el embarazo. La dieta de una madre, la opción de amamantar y las prácticas de destete son fundamentales para el bienestar del niño. Los programas para aumentar el amamantamiento pueden significar un desafío en comunidades pobres donde usualmente las madres trabajan en labores agrícolas y tareas que significan un gran esfuerzo.
Promover el amamantamiento en el momento del parto también puede ser eficaz. Pesar a la futura madre, y pesar y medir al bebé, son herramientas importantes con las que dar mensajes educativos, y es posible usar las sesiones de educación como oportunidades para proporcionar micronutrientes y realizar tratamientos de desparasitación.
Realizar campañas educativas a nivel comunitario y a cargo de voluntarios que cubran el 80% del sur de Asia y África subsahariana costaría $798 millones al año. Los beneficios anuales rondarían los $10 mil millones.
En un mundo con muchos retos y dinero insuficiente, tenemos que tomar decisiones difíciles y no podemos hacerlo todo, pero no hay duda de que enfrentar el hambre de una manera eficaz en términos de los costes debería ser una importante prioridad global.
De modo que, si los pobres del mundo precisan de mensajes educativos acerca del amamantamiento y la nutrición, las naciones ricas requieren un tipo distinto de educación. Debemos llevar a casa el mensaje de que el hambre en el Tercer Mundo sigue siendo un problema global masivo al que tenemos la obligación moral de dar respuesta. Por una pequeña inversión, podemos comenzar a hacer que se vuelva un problema del pasado.