Paradox nosorožců v Jižní Africe
JOHANNESBURG – Jihoafrický ústavní soud počátkem letošního roku zvrátil moratorium z roku 2009 na obchod s rohy nosorožců. Byla to drtivá rána pro ochranáře zvířat, kteří vítali moratorium, jímž Jižní Afrika přistoupila ke světovému zákazu obchodu, účinnému od roku 1977.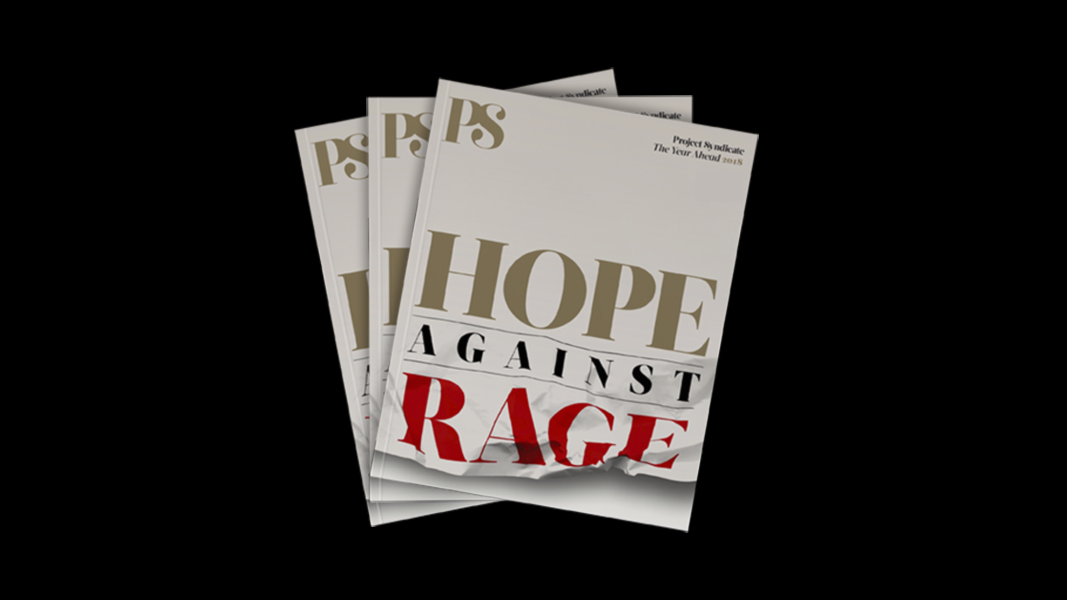 The Year Ahead 2018
The world's leading thinkers and policymakers examine what's come apart in the past year, and anticipate what will define the year ahead.
Jak se ale nález soudu usazuje, komerční chovatelé a skupiny obhájců práv zvířat stojí před zásadní otázkou: mohlo by vytvoření povoleného trhu s rohy zvířat z chovů potlačit pytláckou pandemii, jíž ročně padne za oběť kolem 1500 volně žijících nosorožců?
Pro jihoafrický nosorožčí průmysl bylo rozhodnutí soudu zlomové. John Hume, světově nejúspěšnější chovatel nosorožců, v srpnu v zemi uspořádal první online aukci rohoviny. V textu na aukčním webu tvrdí, že "poptávka po nosorožčí rohovině je vysoká a otevřené obchodování s ní má potenciál poptávku uspokojit a předejít pytláctví na nosorožcích".
Odpůrci obchodu říkají, že poptávka po rozích by v důsledku legalizace mohla zesílit a probudit dřímající zájem. Takový růst by mohl předehnat komerční nabídku, a dokonce vyústit ve vyšší míru nezákonného pytlačení divokých zvířat. Kritici se také obávají, že zrušení zákazu rozptýlí přetrvávající stigma spojené s vlastnictvím nosorožčí rohoviny, čímž dále posílí poptávku.
Chovatelé a obchodníci jako Hume připouštějí, že poptávka "v brzké době určitě neopadne". Tvrdí však, že vzhledem k tomu, že rohy jsou obnovitelný zdroj, neboť po odříznutí dorůstají, třebaže pomalu, Jižní Afrika ve skutečnosti potřebuje pobídky povzbuzující k zodpovědnému chovu a ochraně. "Neuskutečníme-li opatření k uspokojení poptávky," prohlašuje Hume, "nosorožce nezachráníme".
Stále nevíme, jak rozhodnutí soudu ovlivní poptávku po surovině, která je napříč Asií ceněna pro svou léčivou hodnotu. Je nicméně jasné, že vkládat příliš mnoho důvěry do přístupu založeného na komerční ochraně je riskantní. Důkazy naznačují, že chov nosorožců má sice na úzce vymezeném trhu šance, ale pytlačení volně žijících nosorožců nezabrání.
Podobné snahy chránit divoká zvířata chovem doposud neuspěly. Například v roce 2010 studie ve Vietnamu zjistila, že komerční chov jihovýchodoasijských dikobrazů, oblíbeného zdroje masa, výrazně nesnížil lov divokých dikobrazů. Stejně je tomu se slonovinou, medvědí žlučí i kabařím pižmem. Poptávka po produktech divočiny často značně převyšuje nabídku, kterou realisticky dokáže poskytnout komerční chov.
Komerční chovné programy dále znevýhodňuje dojem některých zákazníků, že produkty divočiny jsou hodnotnější. Jak poznamenala badatelka z Johannesburské univerzity Laura Tensenová, "divoká zvířata jsou kvůli své vzácnosti a vysoké nákladnosti považována za kvalitnější".
Pro nosorožce to platí obzvlášť. Pytláci opravdovost svých nelegálních úlovků často dokazují tím, že kupcům předvádějí rohy, které byly odděleny od spodiny lebeční, což je metoda, která zvíře usmrtí. Jen spotřebitel s nejvyvinutějším svědomím by se ujišťoval, že rohovina, již kupuje, pochází od koncesovaného chovatele.
Pytláctví bylo historicky imunní i vůči kolísání maloobchodních cen za rohy nosorožců. Aby cenový mechanismus vymýtil pytláctví, poptávka by se musela propadnout. Jelikož ve skutečnosti poptávka sílí a neexistuje prahová cena na podporu chovu, intervence na straně nabídky pravděpodobně nebudou účinné při ochraně volně žijících nosorožců. Aktuálně se nosorožčí rohovina v některých částech Asie prodává až za 60 000 dolarů za kilogram.
Chovatelé jsou přesvědčeni, že díky povolovacím systémům a detekčním technologiím by bylo možné rozpoznat legální rohy, bezpečnostní složky by dokázaly bránit obchodování s nelegálními rohy a domácí obchodování by mohlo snížit tlak na volně žijící populace. Tyto argumenty ale závisejí na řadě podmínek, které jsou v současnosti ryzím chtěním.
V prvé řadě platí, že komerční chov bude úspěšný, jedině bude-li rohovina z chovaných nosorožců považována za náhradu produktů z volně žijících zvířat. Jak ale uvádějí výzkumníci jako Tensenová, je to vzhledem k vyšší prestiži produktů z volné přírody v blízké době nepravděpodobné.
Snahy o vymáhání zákonů by také bylo třeba posílit, aby byly odhalovány nelegální zásilky a rozbíjeny gangy falšující původ rohoviny. Zločinecké syndikáty pašující produkty divoké přírody, často za pomoci vládních činitelů, bohužel dokážou detekci zkušeně unikat.
Konečně argumentace ve prospěch chovu předpokládá, že komerční chovatelé budou nakonec dodávat rohovinu za nižší ceny než pytláci. Jenže chov v zajetí je nákladný. Vědci z Kalifornské univerzity v San Diegu například doložili, že bílým nosorožcům se v zajetí zřídka rodí plodné potomstvo. Nadto rohy mladých dospělců rostou jen asi o šest centimetrů za rok a tempo s věkem klesá.
Komerční chovatelé zpochybňují, že jejich provozy jsou totéž co "zajetí", a Humeův model má za cíl co nejvíc napodobit podmínky volné přírody. Jenže kdyby se chovatelská řešení měla někdy považovat za alternativu k získávání rohoviny v divočině, ostatní chovatelé by museli takové podmínky zopakovat. Náklady by byly značné a bezpochyby by se všemožně šetřilo.
Chovatelé sice vehementně brání svou branži, ale ekonomové už vyvrátili mýtus, že povolený domácí trh s rohy nosorožců ochrání volně žijící populace. I kdyby nabídka z jihoafrických chovů uspokojila část světové poptávky, nezmění poptávku spotřebitelů po produktu z volné přírody ani těch, jimž je původ rohoviny lhostejný. Jižní Afrika s největší pravděpodobností bude brzy domovem paralelních trhů, s rozsáhlým falšováním nelegálních rohů za legální. Pro chovatele je to sice snad přijatelné, ale podle těch, kdo se snaží chránit volně žijící nosorožce, se to vzpírá rozumu.
Z angličtiny přeložil David Daduč