Somalia's New Pirates
Somalia is blessed with the largest coastline in continental Africa, and its marine waters are some of the most productive in the world. But, for more than 30 years, this bountiful marine wilderness has also been a source and site of conflict, as illegal foreign fishing operations plunder its riches.
MOGADISHU – Somalia is blessed with the largest coastline in continental Africa. Our rich marine waters are some of the most productive in the world, teeming with schools of yellowfin tuna, blue marlin, dolphinfish, and sardines. For more than 30 years, however, this bountiful marine wilderness has also been a source and site of conflict, as foreign illegal, unreported, and unregulated (IUU) fishing vessels have plundered our waters – stealing our fish and selling their catches at distant ports.
Just a few years ago, the encroachment of illegal, unreported, and unregulated fishing vessels sparked a wave of piracy in Somalia that cost the global maritime shipping industry billions of dollars in lost revenue. As illegal foreign fishing vessels fled our waters, Somali pirates quickly shifted their focus toward more lucrative vessels, such as cargo ships and oil tankers. And, now that piracy has mostly been eliminated, there is growing evidence that foreign fishing vessels have returned to plunder our waters once again.
A new report by the group Secure Fisheries, called Securing Somali Fisheries unveils new satellite data showing that foreign IUU fishing vessels are now catching three times more fish than Somalis. They are targeting some of the highest-value fish in our waters, leaving their Somali counterparts to compete over lower-value fish.
The report shows that, making matters worse, these foreign fleets have contributed to overfishing our swordfish, snapper, marlin, and shark populations. Foreign bottom trawlers have fished recklessly and acted with impunity, dragging heavy nets, razing the bottom of our seafloor, and damaging an astounding 120,000 square kilometers (46,000 square miles) of important marine habitat. The damage is so extensive that even if trawling were stopped today, this area may need many years to recover.
This pillaging of our marine ecosystem is taking place even as Somalia has made great strides over the last 18 months toward better management of our waters. In June 2014, my government laid claim to Somalia's 200-nautical-mile exclusive economic zone (EEZ), in line with the United Nations Convention on the Law of the Sea. This past December, we also passed the Somali Fisheries Law, which explicitly outlaws bottom trawling. This groundbreaking legislation calls for improved monitoring of fish landings, an ecosystem-based approach to fisheries' management whereby the area would be managed holistically, and the protection of threatened and endangered fish species.
But, despite all our progress in strengthening fisheries' management domestically, we lack the ability to police our vast waters. The international community could make a significant difference in this area, by helping my government monitor and control Somalia's EEZ, as well as through improved sharing of the critical intelligence gathered by international naval patrols.
Introductory Offer: Save 30% on PS Digital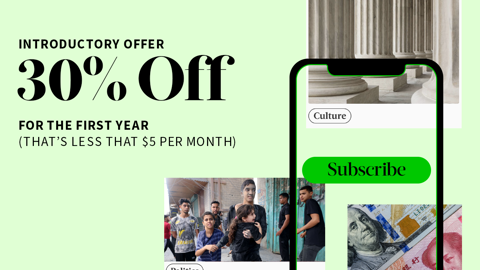 Introductory Offer: Save 30% on PS Digital
Subscribe now to gain greater access to Project Syndicate – including every commentary and our entire On Point suite of subscriber-exclusive content – starting at less than $5 per month.
According to the Secure Fisheries' report, eliminating IUU fishing today would enable Somalia to begin to license and sell commercially valuable tuna sustainably, generating up to $17 million per year. These funds could then be reinvested into better infrastructure – such as port construction, improved cold storage, and modern processing facilities – to support our artisanal and industrial fishing fleets.
The elimination of IUU fishing would also allow our overfished stocks to recover and help build a prosperous Somali domestic fishery, along with increased government support and funding for data collection and resource management. The report shows that healthy fish stocks could provide significantly greater amounts of resources than they currently do. In fact, almost half of our managed fisheries are currently exploited at sustainable levels. But we need more investment in better infrastructure to realize our industry's full potential.
Fishing in Somali waters must not be allowed to remain a free-for-all, where far-flung foreign fleets exploit the ecosystem in unsustainable ways. I call upon the international community to collaborate with my government to ensure that IUU fishing in Somali waters is stopped for good.
Doing so would improve maritime security and promote a vibrant domestic fishing industry that benefits and helps sustain all Somalis. A sustainable, dynamic fishing industry would help us build a more stable and prosperous Somalia. Given our country's great potential and its strategic location, that is an outcome that everyone should be willing to support.