Radicaal realisme qua klimaatverandering
BERLIJN – De gevestigde politiek is per definitie slecht uitgerust om zich fundamentele verandering voor te stellen. Maar afgelopen december in Parijs werden 196 regeringen het eens over de noodzaak de opwarming van de aarde te beperken tot 1,5° Celsius boven pre-industriële niveaus – een doelstelling die de belofte in zich draagt om precies dat soort verandering te bewerkstelligen. Deze te bereiken zal het overkomen van serieuze politieke uitdagingen vereisen, weerspiegeld in het feit dat sommigen oplossingen bepleiten die uiteindelijk meer kwaad dan goed zullen doen.
Een strategie die momenteel veel momentum heeft richt zich op de noodzaak om grootschalige technologische interventies te ontwikkelen om de mondiale thermostaat te controleren. Voorstanders van geo-engineering technologieën betogen dat conventionele maatregelen voor aanpassing en verlichting de uitstoot simpelweg niet snel genoeg verminderen om gevaarlijke opwarming te voorkomen. Technologieën zoals 'koolstofafvang en -opslag' (Carbon Capture and Storage, afgekort CCS), zo zeggen ze, zijn noodzakelijk om schade en menselijk lijden te beperken.
Het Intergovernmental Panel on Climate Change lijkt het hiermee eens te zijn. In zijn vijfde evaluatieverslag bouwt het zijn scenario's om te voldoen aan de klimaatdoelen van Parijs rond het concept van 'negatieve uitstoot'; dat betekent de mogelijkheid om overtollige CO2 uit de atmosfeer te zuigen.
Maar deze aanpak negeert serieuze problemen met de ontwikkeling en inzet van geo-engineering technologieën. Neem CCS, wat het proces is van het afvangen van vrijkomende  CO2 uit grote bronnen zoals energiecentrales die op fossiele brandstoffen lopen en deze opslaan in bijvoorbeeld ondergrondse geologische formaties, waarmee voorkomen wordt dat het in de atmosfeer terecht komt.
Dat klinkt goed. Maar wat het economisch maakt is dat het een grotere oliewinning mogelijk maakt. Met andere woorden is de enige manier om CCS kosteneffectief te maken door het te gebruiken om het probleem te vergroten dat het zou moeten aanpakken.
De technologie waarvan gezegd wordt dat die ons kan redden – bio-energie met koolstofafvang en -opslag (BECCS) – is niet veel beter. BECCS begint met het produceren van grote hoeveelheden biomassa, bijvoorbeeld uit snel groeiende bomen die op natuurlijke wijze CO2 opslaan; deze worden vervolgens omgezet in brandstof door verbranding of raffinage, waarbij de vrijkomende koolstofuitstoot wordt afgevangen en geïsoleerd.
Subscribe to Project Syndicate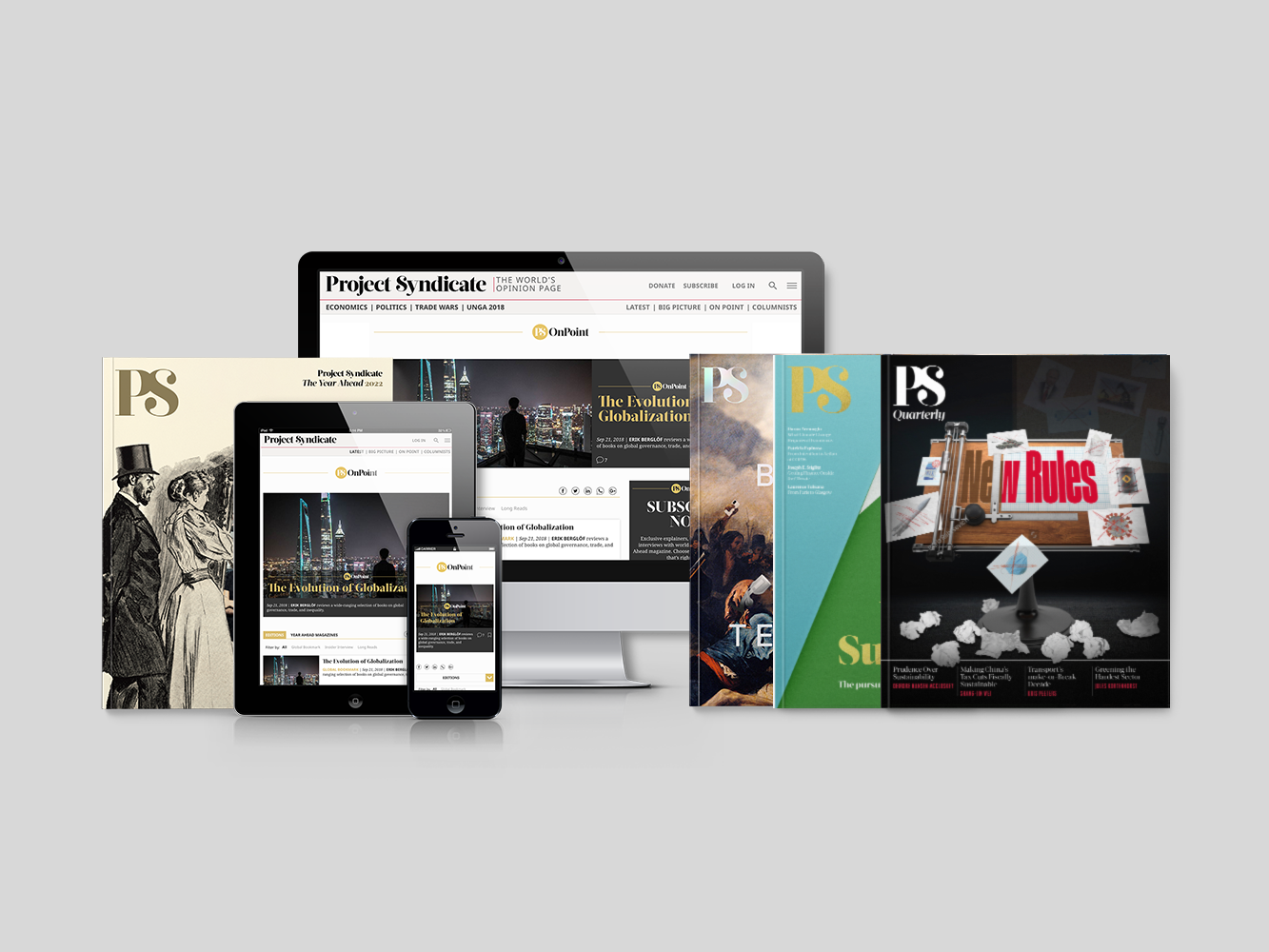 Subscribe to Project Syndicate
Enjoy unlimited access to the ideas and opinions of the world's leading thinkers, including long reads, book reviews, topical collections, short-form analysis and predictions, and exclusive interviews; every new issue of the PS Quarterly magazine (print and digital); the complete PS archive; and more. Subscribe now to PS Premium.
Maar bio-energie is niet koolstofneutraal, en de aanzwellende Europese vraag naar biomassa heeft geleid tot stijgende voedselprijzen en landonteigening in ontwikkelingslanden. Deze realiteit heeft wetenschappers Kevin Anderson en Glen Peters er onlangs toe bewogen om het verwijderen van koolstof een 'onrechtvaardige en te grote gok' te noemen.
Maar andere geo-engineering voorstellen dan? Solar Radiation Management (SRM) heeft tot doel de hoeveelheid zonlicht te beperken die de aarde bereikt, ongeveer door het effect van een vulkaanuitbarsting te benaderen. Dit kan bereikt worden door sulfaten in de stratosfeer te pompen of door 'marine cloud brightening' dat er voor zou kunnen zorgen dat wolken meer zonlicht terug de ruimte in kaatsen.
Maar sulfaten de stratosfeer in pompen vermindert de CO2-concentraties niet; het vertraagt slechts de impact ervan zolang als het pompen doorgaat. Bovendien kunnen sulfaatinjecties op het noordelijk halfrond ernstige droogte in de Afrikaanse Sahel-regio veroorzaken, als gevolg van drastische afname van de neerslag, terwijl sommige andere Afrikaanse landen juist meer neerslag te verduren zouden krijgen. Het effect op het Aziatische moesson-systeem zou zelfs nog uitgesprokener kunnen zijn. Om kort te gaan zou SRM de levens van miljoenen mensen ernstig kunnen beschadigen.
Mar als geo-engineering ons niet kan redden, wat dan wel? Er zijn in feite een heel aantal stappen die nu meteen ondernomen kunnen worden. Ze zouden rommeliger en politiek uitdagender zijn dan geo-engineering. Maar ze zouden wel werken.
De eerste stap zou een moratorium op nieuwe kolenmijnen zijn. Wanneer alle momenteel geplande kolencentrales gebouwd zouden worden en hun normale levensduur van veertig jaar zouden volmaken, zouden deze alleen al 240 miljard ton CO2 uitstoten – meer dan het totale overgebleven koolstofbudget. Wanneer deze investeringen verplaatst zouden worden richting gedecentraliseerde productie van hernieuwbare energie zou de winst enorm zijn.
Bovendien is er, met slechts 10% van de wereldbevolking die verantwoordelijk is voor bijna 50% van de wereldwijde koolstofuitstoot, een sterk argument voor te maken om strategieën te implementeren die de grootste vervuilers treffen. Zo is het bijvoorbeeld weinig logisch dat luchtvaartmaatschappijen – die feitelijk slechts 7% van de wereldbevolking bedienen – vrijgesteld zijn van het betalen van brandstofbelastingen, vooral in een tijd dat de prijzen van tickets historisch laag zijn.
Er zijn ook veranderingen in het landgebruik nodig. De International Assessment of Agricultural Knowledge, Science and Technology for Development uit 2009 heeft het pad vastgelegd naar een getransformeerd landbouwsysteem – met voordelen die veel verder gaan dan klimaatbeleid alleen. We moeten deze kennis wereldwijd inzetten.
In Europa zou de afvalsector een aanzienlijke bijdrage kunnen doen aan een economie met lage koolstofuitstoot. Recent onderzoek, in opdracht van Zero Waste Europa, vond dat een optimale implementatie van het 'circulaire economie pakket' van de Europese Commissie de Europese Unie 190 miljoen ton CO2 zou kunnen besparen. Dat is het equivalent van de jaarlijkse uitstoot van Nederland!
Beschikbare maatregelen in de transportsector omvatten het versterken van het openbaar vervoer, het aanmoedigen van het gebruik van treinen voor goederenvervoer, het leggen van fietspaden, en het subsidiëren van bezorging per fiets. In Duitsland zou intelligente actie op het gebied van transport de uitstoot van de sector in 2050 met 95% kunnen verminderen.
Een andere krachtige maatregel zou zijn om natuurlijke ecosystemen te beschermen en te herstellen, wat zou kunnen resulteren in de opslag van 220 tot 330 gigaton CO2 wereldwijd.
Geen van deze oplossingen is het gouden ei, maar samen zouden ze de wereld ten goede kunnen veranderen. Geo-engineering oplossingen zijn niet de enige alternatieven. Ze zijn antwoord op de onkunde van de gevestigde economie en politiek om de klimaatuitdaging tegemoet te treden. In plaats van manieren te bedenken die de business as usual in stand houden – een onmogelijke en destructieve doelstelling – moeten we ons vermogen om radicale veranderingen te bedenken en door te voeren aantonen.
Als we hier niet in slagen moeten we niet verrast zijn wanneer, slechts enkele jaren van nu, de planetaire thermostaat onder controle staat van slechts een handvol staten, of van militaire of wetenschappelijke belangen. Nu wereldleiders bijeen komen voor de 22eFramework Convention on Climatechange van de VN om het klimaatakkoord van Parijs in werking te stellen, zouden ze snelle oplossingen door geo-engineering moeten verwerpen – en engagement moeten tonen aan echte oplossingen.
Vertaling Melle Trap