Radikální realismus v klimatické změně
BERLÍN – Hlavní proud v politice je z definice špatně vybavený k přípravě zásadních změn. Minulý prosinec se však 196 vlád v Paříži dohodlo na nutnosti snížit globální oteplování na 1.5°C nad předprůmyslovou úrovní – cíl, který slibuje přesně takovou změnu. Jeho dosažení bude vyžadovat překonání těžkých politických výzev, což se odráží ve skutečnosti, že některé z nich podporují řešení, která nakonec napáchají více škody než dobra.
Jedna strategie, která se hodně rozvinula, se soustředí na potřebu vyvinout rozsáhlé technologické intervence, které budou kontrolovat globální termostat. Zastánci geoinženýrských technologií argumentují, že konvenční adaptace a zmírňující opatření zkrátka a jednoduše neredukují emise dostatečně rychle (s cílem zabránit tak nebezpečnému oteplování). Tvrdí, že ke zmírnění škod a lidského utrpení je zapotřebí technologií, jako je například "zachycování a ukládání oxidu uhličitého" (carbon capture and storage- CCS).
Mezivládní panel o klimatické změně, zdá se, souhlasí. V jeho páté posuzovací zprávě vytváří scénáře, jak dosáhnout cílů z Paříže, okolo konceptu "negativních emisí" – tedy schopnosti vysát z atmosféry nadbytečný oxid uhličitý.
Tento postup však ignoruje vážné problémy s rozvojem a nasazením geoinženýrských technologií. Vezměme si CCS, což je proces zachycení odpadního CO2 z velkých zdrojů, jako jsou elektrárny na fosilní paliva, a jeho uložení například v podzemní geologické formaci, čímže se zamezí jeho úniku do atmosféry.
Zní to dobře. Co to však činí ekonomické, je že to umožňuje zvýšenou těžbu ropy. Jinými slovy, jediná možnost jako učinit CCS nákladově efektivní, je použít to na zhoršení problému, který to má řešit.
Předpokládaná spásná technologie – bioenergy with carbon capture and storage (BECCS) – není o mnoho lepší. BECCS začíná produkcí velkého množství biomasy kupříkladu z rychle rostoucích stromů, které od přírody zachytávají CO2; tyto rostliny jsou poté přeměněny na palivo cestou hoření či rafinace, kdy jsou výsledné uhlíkové emise zachyceny a odděleny.
Holiday Sale: Save $50 on all new PS subscriptions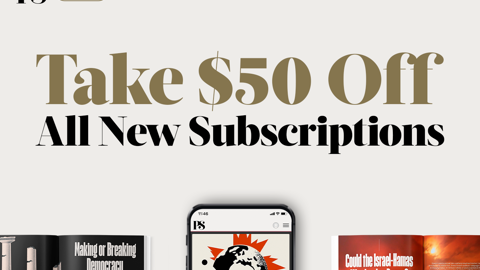 Holiday Sale: Save $50 on all new PS subscriptions
Subscribe now to gain greater access to Project Syndicate – including every commentary and our entire On Point suite of subscriber-exclusive content – starting at just $34.99.
Bioenergie však není uhlíkově neutrální a vzedmutí evropské poptávky po biomase vedlo ke vzrůstu komoditních cen za jídlo a přetváření pozemků v rozvojových zemích. Tato fakta nedávno pomohla k přesvědčení vědců Kevina Andersona a Glena Peterse, aby nazvali odstranění uhlíku "nespravedlností a hazardem."
Co další geoinženýrské návrhy? Solar Radiation Management (SRM) se zabývá kontrolou množství slunečního svitu, který dopadne na Zemi, v zásadě tak napodobuje efekt vulkanické erupce. Toho lze dosáhnout pumpováním sulfátů do stratosféry nebo prostřednictvím "mořského zesvětlování mraků," což by způsobilo, že by mraky odrážely zpět do vesmíru více slunečního svitu.
Pumpování sulfátů do stratosféry však nesnižuje koncentrace emisí CO2; pouze to oddaluje jeho efekt po dobu, kdy trvá aplikace sulfátů. Navíc, injekce sulfátů v severní hemisféře by mohly způsobit závažná sucha v africkém regionu Sahelu a to díky dramatickému snížení srážek, zatímco by jiné africké země zažily větší množství srážek. Efekt na asijský monzunový systém by mohl být ještě dramatičtější. Stručně řečeno by SRM mohlo zasáhnout životy milionů lidí.
Pokud nás nemůže zachránit geoinženýrství, tak co tedy? Existuje několik kroků, která bychom mohli podniknout hned. Byly by náročnější a politicky komplikovanější než geoinženýrství. Ale fungovaly by.
První krok by bylo moratorium na nové uhelné doly. Pokud se vystaví všechny v současnosti plánované uhelné elektrárny a budou příštích 40 let v provozu, vyprodukují 240 miliard tun CO2 – více, než je zbývající uhlíkový rozpočet. Pokud by se investice byla přesměrována na decentralizovanou produkci obnovitelné energie, byly by benefity obrovské.
Navíc, když je pouhých 10% populace odpovědných za téměř 50% globálních emisí CO2, existuje tak silný argument pro zavedení strategií, které cílí na ty největší producenty. Kupříkladu nedává příliš smysl, aby aerolinky, které mimochodem slouží pouze 7% populace, byly osvobozeny od platby palivových daní, zejména v momentě, kdy jsou lístky za letenky na historickém minimu.
Jsou zapotřebí také změny ve využívání půdy. Mezinárodní zpráva o vědomostech, výzkumu a technologiích v oblasti zemědělství pro rozvoj z roku 2009 mapuje způsob, jakým lze transformovat zemědělský systém – s přínosy, které jdou daleko za klimatickou politiku. Tu znalost musíme aplikovat celosvětově.
V Evropě by mohl významně přispět nízkouhlíkaté ekonomii odpadní sektor. Nedávný výzkum, který zadala Zero Waste Europe, zjistil, že optimální implementace "kruhového ekonomického balíčku" odpadních cílů Evropské komise by mohl Evropské unii každoročně ušetřit 190 milionů tun CO2. To je ekvivalent ročním emisím celého Holandska!
Dostupná opatření v transportním sektoru zahrnují posílení veřejné dopravy, podpoření použití železnice pro nákladní dopravu, stavbu cyklostezek a dotování doručovacích kol. V Německu by inteligentní změny v dopravě mohly snížit emise v tomto sektoru do roku 2050 až o 95%.
Další silné opatření by bylo ochránit a obnovit přírodní ekosystémy, což by mohlo způsobit uložení 220-330 gigatun CO2 .
Žádné z těchto řešení není samo o sobě spásné; dohromady by však mohla změnit svět k lepšímu. Geoinženýrská řešení nejsou jedinými alternativami. Jsou odpovědí na neschopnost mainstreamové ekonomiky a politiky řešit klimatickou změnu. Místo toho, abychom se snažili nalézt cesty, jak udržet obchod na stejné úrovni – nemožný a destruktivní cíl – musíme spíše prokázat naší schopnost představit si a dosáhnout radikální změny.
Pokud selžeme, neměli bychom pak být překvapeni, když bude za pouhých pár let planetární termostat pod kontrolou hrstky států či vojenských a vědeckých zájmů. Při příležitosti setkání na 22. Rámcové úmluvě OSN o změně klimatu, kterou má vzejít v účinnost smlouva z Paříže, by světoví lídři měli zavrhnout rychlá geoinženýrská opatření a naopak demonstrovat závazek k reálným řešením.