Pergeseran dari Keselamatan Nuklir menuju Keamanan Nuklir
WASHINGTON, DC/MOSCOW – Empat tahun lalu, bencana tsunami yang dahsyat menghantam pesisir pantai Jepang. Gelombang setinggi lima puluh kaki menembus tembok air pembangkit listrik tenaga nuklir Fukushima Daiichi, menghentikan aliran listrik darurat dan melumpuhkan sistem pendingin.
Kecelakaan nuklir ini merupakan kejadian terburuk sejak krisis reaktor Chernobyl pada tahun 1986. Investigator menyimpulkan bahwa salah satu penyebab utama adalah perasaan mudah puas: mereka yang bertanggung jawab atas fasilitas tersebut yakin bahwa sistem keselamatan mereka sangat kuat dan tidak ada pengawasan mandiri yang efektif.
Bencana di Jepang memacu reformasi di bidang keselamatan nuklir. Namun ketika menyangkut keamanan nuklir, rasa puas diri yang berlebihan tetap menjadi permasalahan besar. Kita tidak bisa hanya menunggu terjadinya suatu tragedi sebelum akhirnya mengambil tindakan.
Saat ini, terdapat lebih dari 1,5 juta kilogram uranium dan plutonium yang sudah melalui proses pengayaan – bahan utama untuk senjata nuklir – yang tersebar di ratusan fasilitas di 25 negara. Beberapa diantaranya memiliki tingkat pengamanan yang rendah. Sementara itu hanya diperlukan satu kemasan kecil (seperti sekantong gula) berisikan bahan nuklir untuk membangun alat dengan potensi membunuh ratusan ribu warga dan menimbulkan kerugian milyaran dolar.
Sejumlah upaya telah dilakukan untuk meningkatkan keamanan di fasilitas nuklir dalam beberapa tahun terakhir, namun pemerintah harus menerapkan tindakan ekstra untuk melindungi warga negaranya dari risiko terorisme nuklir yang menimbulkan malapetaka. Pembelajaran dari krisis Fukushima dapat menjadi pedoman yang bermanfaat untuk melakukan reformasi.
Sebagai permulaan, pemerintah dan industri harus memperlakukan keamanan nuklir sebagai proses perbaikan yang berkelanjutan dan bekerja untuk mengimbangi dengan ancaman dan tantangan yang ada. Suatu fasilitas yang dianggap aman 20 tahun yang lalu bisa jadi sekarang ini lebih rentan terhadap serangan cyber yang mampu menerobos sistem keamanan atau mengacaukan upaya untuk melacak bahan nuklir.
Subscribe to PS Digital Now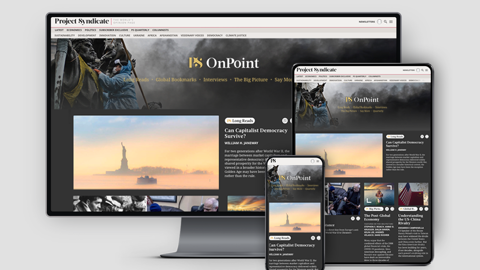 Subscribe to PS Digital Now
Access every new PS commentary, our entire On Point suite of subscriber-exclusive content – including Longer Reads, Insider Interviews, Big Picture/Big Question, and Say More – and the full PS archive.
Aktor non-negara yang terorganisir dan memiliki pendanaan besar, seperti ISIS, bisa jadi menggunakan taktik, teknologi dan kemampuan baru untuk mencuri bahan nuklir. Pemerintah harus secara konsisten mengevaluasi teknologi dan ancaman yang ada supaya sistem keamanan yang dirancang untuk melindungi bahan nuklir tersebut akan tetap berada di lini terdepan dibandingkan pihak-pihak yang ingin mencurinya.
Kedua, pemerintah dan industri harus memastikan bahwa budaya keamanan, seperti budaya keselamatan, menjadi bagian integral dalam operasional di setiap fasilitas nuklir. Jenderal Eugene Habiger, mantan Panglima di United States Strategic Command (Komando Strategis Amerika Serikat) yang merupakan "kaisar keamanan" di Kementerian Energi Amerika Serikat, pernah berkata: "Keamanan yang bagus terbangun dari 20% perlengkapan dan 80% personil."
Pemerintah dan industri harus bekerja sama untuk menumbuhkan budaya keamanan yang kokoh. Setiap pekerja di fasilitas nuklir – mulai dari satpam hingga ilmuwan dan staf senior – harus melihat isu keamanan bahan nuklir sebagai bagian penting dalam pekerjaannya.
Ketiga, pemerintah harus secara berkala melakukan tinjauan terhadap sistem keamanan di fasilitas nuklir. Tidak cukup bagi operator nuklir berkata bahwa status keamanan di fasilitas mereka dinilai "cukup baik". Pengawasan yang efektif dapat menghilangkan perasaan mudah puas.
Kejadian di Fukushima melahirkan kebutuhan bagi regulator untuk melakukan stress test secara berkala, mengevaluasi kemampuan fasilitas nuklir terhadap berbagai potensi kejadian yang tidak dapat diperkirakan yang dapat mempengaruhi keselamatan. Regulator harus melakukan evaluasi serupa yang dirancang khusus untuk menilai kemampuan fasilitas untuk mampu bertahan dari ancaman-ancaman keamanan, termasuk pencurian yang dilakukan oleh pihak yang tahu banyak tentang kondisi internal di fasilitas tersebut.
Terakhir, pemimpin dunia harus berupaya membentuk bentuk-bentuk kerjasama internasional yang lebih erat mengenai keamanan nuklir. Sebagaimana terjadi di Chernobyl dan Fukushima, kerentanan keselamatan nuklir di satu negara dapat memiliki konsekuensi besar pada seluruh dunia. Hal yang sama juga berlaku untuk risiko-risiko keamanan nuklir.
Kita memiliki tanggung jawab politis – dan moral – untuk memastikan bahwa teroris tidak dapat memiliki akses terhadap bahan yang paling berbahaya di dunia ini. Semua negara harus belajar dari contoh program Nunn-Lugar Cooperative Threat Reduction, yaitu program kolaborasi yang berhasil tentang keamanan nuklir antara Amerika Serikat, Rusia dan bekas negara-negara Uni Soviet. Negara yang memiliki bahan nuklir harus bertukar informasi mengenai cara-cara terbaik untuk menunjang keamanan, meningkatkan pertukaran intelijen tentang tantangan-tantangan umum dalam keamanan nuklir, dan menjajaki peluang dilakukannya tinjauan sejawat.
Teman dan kolega kami Sam Nunn, co-chairman Nuclear Threat Initiative, seringkali mengingatkan bahwa kita sekarang tengah berpacu dengan kerjasama atau malapetaka. Penting sekali bagi kita untuk belajar dari Fukushima dan terapkan pembelajaran tersebut ke dalam strategi kita untuk memberantas terorisme nuklir. Ini merupakan satu-satunya perlombaan yang mana kita tidak boleh kalah sedikit pun.