Imperativ čisté nuly
OXFORD – Svět dospěl k historické dohodě o klimatických změnách. Dohoda uzavřená na pařížské konferenci OSN o změnách klimatu zavazuje státy, aby podnikly kroky k omezení globálního oteplování na úroveň "výrazně pod" 2º Celsia oproti předindustriálnímu období a aby vynaložily "úsilí" o omezení oteplování na úroveň 1,5º Celsia. Zároveň zavazuje rozvinuté země, aby poskytovaly rozvojovým zemím pomoc ve výši 100 miliard dolarů ročně. Ze závěrečných vyjednávání bohužel vypadlo jediné číslo, které má pro budoucnost naší planety skutečný význam: nula.
Takové je čisté množství oxidu uhličitého, které můžeme emitovat, máme-li někdy stabilizovat teplotu planety na jakékoliv úrovni. Nula, nic, nicka. Planetární systém atmosféra-oceán je jako vana, která se plní CO2 a dalšími skleníkovými plyny: čím vyšší je jejich hladina, tím teplejší planeta bude.
Kohoutek emisí se musí zcela uzavřít, jakmile vana dosáhne hladiny spojené s určitou úrovní oteplení – řekněme 2ºC, nad kteroužto hodnotou začínají podle téměř jednomyslného názoru vědců hrozit vážná rizika, vzniká možnost zlomových bodů a adaptační schopnost civilizace přestává být zaručená. Jinak se atmosférická vana bude plnit dál a oteplovat planetu o 3º, 4º, 5º a tak dále, až emise konečně ustanou – nebo až vyhyneme. Čím dříve kohoutek uzavřeme, tím na nižší teplotě se klima stabilizuje, tím menšímu riziku budeme čelit a tím nižší budou náklady naší adaptace na teplejší planetu.
Jen asi polovina CO2 vypuštěného do atmosféry tam skutečně zůstane – zbytek se rychle redistribuuje do oceánů a biosféry. Protože jsou však oceány stále nasycenější a dokážou absorbovat menší objem, snižuje se i redistribuované množství. Rostoucí teploty navíc způsobují, že půdy uvolňují vyšší množství CO2, což vede k dalšímu oteplování.
Jediným způsobem, jak dostat CO2 z vany, jakmile se tam ocitne, je téměř doslova jeho vylití. Existují přírodní procesy, které CO2 "refosilizují", ale ty jsou tak pomalé, že nemají praktický význam.
Technologie zachycování a ukládání oxidu uhličitého (CCS) odstraňuje CO2 z emisí uhelných a plynových elektráren a ukládá ho pod zemí. Přítomnost již existujícího CO2 sice tato metoda neřeší, ale technicky je schopná snížit emise z uhlí a zemního plynu téměř na nulu. Zůstává však velmi drahá a snaha o její rozvoj ve velkém měřítku postupuje pomalu.
Introductory Offer: Save 30% on PS Digital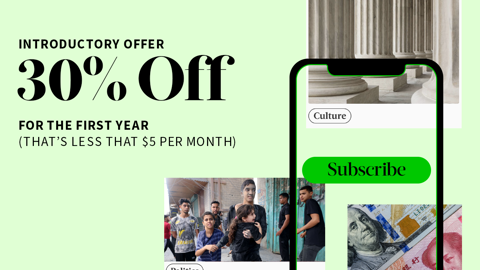 Introductory Offer: Save 30% on PS Digital
Subscribe now to gain greater access to Project Syndicate – including every commentary and our entire On Point suite of subscriber-exclusive content – starting at less than $5 per month.
Od využití CCS ve velkém měřítku je už jen krůček k tomu, abychom dokázali odstraňovat již existující CO2 ze vzduchu a ukládat ho. Technologie "likvidace CO2" jsou však stále v relativně rané fázi rozvoje. Budeme-li pokračovat v současném trendu, pak by tyto technologie musely pracovat v impozantně velkém rozsahu.
Probíhá tedy závod. Dokážeme uzavřít kohoutek na nulové čisté emise dříve, než se vana zaplní na hladinu, která nás dostane nad práh 2ºC stanovený v Paříži? Ve skutečnosti ani tato úroveň nemusí být dostatečně nízká. Pařížská dohoda připouští, že podle názoru mnoha vědců je i oteplení nad 1,5ºC riskantní a adaptace na něj bude mimořádně drahá, zejména pro rozvojové země a ostrovní státy.
Dobré na tom je, že kdybychom dnes nějakým způsobem zastavili veškeré emise, teploty by pokračovaly v růstu jen asi deset let a pak by se stabilizovaly. Protože je však kohoutek emisí stále vydatně otevřený, ve vaně nám rychle ubývá prostor. Do překročení prahu 2°C nám pravděpodobně zbývá emitovat necelou polovinu našich dosavadních celkových emisí CO2. Při současném tempu dosáhneme tohoto bodu do roku 2040-2050.
Proto většina vědců a také stále vyšší počet podnikatelských špiček a investorů volá po jednoznačném cíli, že emise musí klesnout na čistou nulu dříve, než oteplení dosáhne 2ºC. V květnu 2015 vyzvali ke stanovení cíle nulových emisí Mezinárodní obchodní komora a generální ředitelé firem z celého světa. Rovněž čelní investoři spolu s guvernérem Bank of England Markem Carneym a generálním ředitelem společnosti Bloomberg Michaelem Bloombergem se v Paříži přihlásili k nulovým čistým emisím a jako důvod uvedli systémová rizika klimatických změn pro finanční soustavu. Je to cíl, který vysílá jednoznačný signál, že sektory emitující CO2 se budou muset změnit, jinak zahynou, a že budoucnost spočívá v technologiích a firmách s nulovými emisemi.
Vyjednavači v Paříži sice cíl čisté nuly opustili, avšak tento cíl by měl být schválen v plánech jednotlivých zemí, podporován skupinou G-20 a nakonec zakotven v dohodě OSN. Pro planetu platí: buď nula, nebo nic.
Z angličtiny přeložil Jiří Kobělka.