Zero Netto Nie Jest Zerem
RIO DE JANEIRO/BERLIN – Sądząc po liczbie obietnic osiągnięcia "zerowej emisji netto," może się wydawać, że świat w końcu poważnie podchodzi do kryzysu klimatycznego. Wśród głównych emitentów zarówno Stany Zjednoczone, jak i Unia Europejska obiecały osiągnąć ten cel do 2050 r., podczas gdy Chiny zamierzają stać się neutralnymi pod względem emisji dwutlenku węgla do 2060 r. Nawet giganci naftowi jak Shell i BP planują osiągnąć zerową emisję netto do połowy stulecia.
Duże korporacje technologiczne wydają się coraz bardziej ambitne. Amazon zobowiązał się do osiągnięcia zerowej emisji dwutlenku węgla netto do 2040 r. Microsoft zobowiązał się, że do 2030 r. będzie "ujemny pod względem emisji dwutlenku węgla." a do 2050 r. zamierza usunąć z powietrza cały CO2 wyemitowany przez firmę od czasu jej założenia w 1975 r. Google twierdzi, że jest neutralny pod względem emisji dwutlenku węgla od 2007 r. i dąży do tego, aby do 2030 r. był "wolny od emisji dwutlenku węgla." Zobowiązania do zerowego netto nadchodzą ze wszystkich gałęzi gospodarki, w tym przemysłu mięsnego i mleczarskiego, lotnictwa, górnictwa, finansów i handlu detalicznego.
Ale te pozornie ambitne cele w rzeczywistości sprowadzają się do kolejnej rundy greenwashingu i niebezpiecznej dywersji, które opóźnią i uniemożliwią przyjęcie konkretnych rozwiązań klimatycznych. To dlatego, że zero netto tak naprawdę nie jest zerem.
Po pierwsze, rok 2050 to jedynie trzy dekady. Podejmowanie długoterminowych zobowiązań zerowych netto umożliwia rządom i przedsiębiorstwom uniknięcie drastycznych cięć emisji. Zwłaszcza z perspektywy sprawiedliwości klimatycznej połowa stulecia to zdecydowanie za późno. Zamożne, uprzemysłowione kraje Globalnej Północy, ze względu na swoje historyczne emisje i obecny poziom bogactwa, mają obowiązek do znacznie szybszej dekarbonizacji.
Wiele planów na zerowe netto nie jest popartych odpowiednimi krótkoterminowymi i przejściowymi celami redukcji emisji, takimi jak na rok 2025, co jeszcze pogłębia problem. Zamiast tego większość planów ustalonych na szczeblu krajowym w ramach porozumienia klimatycznego z Paryża z 2015 r., które niedawno zostały zaktualizowane lub zweryfikowane, oparte są na ramach czasowych do 2030 roku. Pomija to pięcioletni cykl przeglądów, który stanowi sedno porozumienia paryskiego.
Co gorsza, włączenie "netto" do zobowiązań klimatycznych potwierdza, że emisje tak naprawdę nie spadną do zera. Zamiast tego zostaną rzekomo zrekompensowane – w niejasnym i kontrowersyjnym stopniu – przez usuwanie CO2 z atmosfery.
Subscribe to PS Digital Now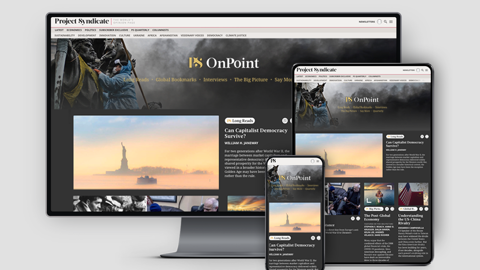 Subscribe to PS Digital Now
Access every new PS commentary, our entire On Point suite of subscriber-exclusive content – including Longer Reads, Insider Interviews, Big Picture/Big Question, and Say More – and the full PS archive.
Wiele takich systemów zerowego netto jest nadmiernie uzależnionych od naturalnych ekosystemów w celu usuwania i przechowywania atmosferycznego CO2. Wywołało to obecny szum wokół tak zwanych rozwiązań opartych na naturze. Chociaż staranne przywracanie naturalnych ekosystemów ma kluczowe znaczenie w rozwiązywaniu kryzysów związanych zarówno z klimatem, jak i różnorodnością biologiczną, to nie może służyć przedłużeniu życia gałęzi przemysłu, które zanieczyszczają. Jednak rozwiązania oparte na przyrodzie obejmują również propozycje, które przekształciły by rolnictwo w możliwość ograniczenia emisji na dużą skalę, związaną z rynkiem węgla w glebie.
Plany zerowego netto często opierają się również na spekulacyjnych rozwiązaniach technicznych w celu usunięcia CO2 z atmosfery. Technologie geoinżynierii klimatycznej - takie jak bioenergia z wychwytywaniem i składowaniem dwutlenku węgla (BECCS) lub bezpośrednie wychwytywanie powietrza (DAC) - są wysoce ryzykowne i niesprawdzone, w szczególności w skali związanej z klimatem i mogą mieć potencjalnie katastrofalne skutki dla ludzi i ekosystemów. Tak czy inaczej, "rozwiązania," takie jak BECCS i DAC, ryzykują zablokowanie przez kilka kolejnych dziesięcioleci ciągłej produkcji i spalania paliw kopalnych.
Rozmowa musi zamiast tego powrócić do konkretnych rozwiązań klimatycznych, których obecnie nie ma na konferencjach międzyrządowych wysokiego szczebla. Powinniśmy się koncentrować się na kompleksowej i od dawna spóźnionej transformacji naszych wyzyskujących i destrukcyjnych systemów gospodarczych. Obniżenie globalnej emisji gazów cieplarnianych (GHG) do rzeczywistego zera wymaga zajęcia się rozmaitymi globalnymi i historycznymi niesprawiedliwościami, które spowodowały kryzys klimatyczny i nadal go kształtują.
U podstaw każdego rozwiązania klimatycznego muszą leżeć prawa, życie i środki do życia dla ludności rdzennej i społeczności lokalnych. Oznacza to słuchanie tych grup i poważne traktowanie ich praktyk i propozycji. Wzmocnienie i zabezpieczenie ich praw do ziemi to jeden z najskuteczniejszych sposobów ochrony ekosystemów, bioróżnorodności i klimatu.
Ponadto musimy pozostawić paliwa kopalne w ziemi. Nie może być dalszego rozwoju tych zasobów, a istniejąca infrastruktura paliw kopalnych musi zostać jak najszybciej wycofana, w oparciu o sprawiedliwą transformację dla pracowników i społeczności, które są od nich zależne.
Kolejnym ważnym priorytetem jest odejście od rolnictwa przemysłowego. Zbyt intensywna i destrukcyjna produkcja wyczerpała gleby i ekosystemy Ziemi i generuje ogromne ilości emisji GHG, jednocześnie żywiąc tylko ułamek światowej populacji. Jest głównym motorem wylesiania, a wynikające z tego zniszczenie barier i buforów ekologicznych prawdopodobnie przyczyniło się do wybuchu pandemii COVID-19.
Z kolei agroekologia oferuje nowe możliwości transformacji społeczno-ekologicznej i może w bezpieczny sposób przyczynić się do przeciwdziałania zmianom klimatu. Takie podejście może również pomóc w zagwarantowaniu bezpieczeństwa żywnościowego oraz suwerenności, a także w ochronie bioróżnorodności.
Nadmierna konsumpcja Globalnej Północy i napędzana zyskiem eksploatacja zasobów światowych muszą się skończyć. Zamiast tego musimy dostosować działalność gospodarczą do celów globalnej sprawiedliwości społecznej i klimatycznej, skupiając się na wysiłkach na rzecz ochrony naszego wspólnego środowiska.
Ostatnie deklaracje zerowej wartości netto mogą wydawać się ambitne, ale promują tylko nowy zestaw dywersji pod przykrywką pięćdziesięciu odcieni zieleni. Rządy i przedsiębiorstwa muszą raz na zawsze zrezygnować ze swoich strategii greenwashingu. W tym kluczowym momencie potrzebujemy prawdziwej woli politycznej, aby osiągnąć prawdziwą zmianę.
Z angielskiego przetłumaczyła Marz McNamer