Gerir crises energéticas numa era de alterações climáticas
BERLIM – Um relatório recente da Goldman Sachs chegou a uma conclusão surpreendente: nos últimos oito anos, os mercados financeiros têm vindo a aumentar o custo do capital para investimentos avultados, de longo prazo e de elevado conteúdo carbónico, em sectores como a exploração petrolífera off-shore e o gás natural liquefeito (GNL). Mas quando se trata de projectos renováveis, a "taxa-barreira" (a taxa de rendibilidade mínima exigida pelos investidores) tem vindo a diminuir. A diferença é significativa, traduzindo-se num preço implícito para o carbono de cerca de 80 dólares por tonelada de dióxido de carbono para novos investimentos petrolíferos e de 40 dólares por tonelada de CO2 para projectos de GNL.
Os mercados de capitais parecem finalmente estar a internalizar a mensagem de que os investimentos com elevado conteúdo carbónico devem estar associados a um prémio de risco significativo. Esta perspectiva não emergiu de forma espontânea. É resultado de muitos anos de investigação aprofundada, de análises especializadas feitas por grupos como o Carbon Tracker e o Institute for Energy Economics and Financial Analysis, de pressão exercida por alianças de investidores, de campanhas contundentes realizadas por ONG e de decisões de desinvestimento tomadas por fundações, igrejas, universidades e fundos de pensões.
A alteração no sentimento do mercado de capitais tem sido reforçada pela acção política. Na Conferência das Nações Unidas sobre as Alterações Climáticas (COP26) realizada em Glasgow no mês passado, quase 40 países e instituições prometeram acabar com o financiamento público para projectos de petróleo, gás e carvão no estrangeiro. Adicionalmente, a Dinamarca e a Costa Rica encabeçaram um grupo de 12 países e regiões que instituiu a Aliança para além do Petróleo e do Gás.
Estes esforços, apesar de serem ainda parciais quanto à sua cobertura e insuficientes, devem ser saudados como um sinal de que os fluxos financeiros estão a começar a alinhar-se com os objectivos do acordo de Paris sobre o clima de 2015, como prevê o artigo 2.1(c) desse tratado. Mas o preço implícito para o carbono exigido pelos mercados de capitais só cobre até agora o lado da oferta: as jazidas de petróleo, gás e carvão, as refinarias e a infra-estrutura de transporte que injecta os combustíveis fósseis na economia global.
Infelizmente, têm faltado progressos semelhantes no lado da procura do carvão, do petróleo e do gás. Apesar de muitos debates sobre recuperações verdes depois do choque da COVID-19, os grandes programas governamentais de estímulo não conseguiram discriminar entre a actividade económica verde e a suja, e dessa forma estabilizaram a economia global no antigo rumo de crescimento.
Além disso, com a retoma da economia, estas intervenções criaram uma procura significativa por parte dos consumidores. Os perfis de movimento apontam para a retomada da utilização do automóvel e das viagens aéreas, e as indústrias intensivas em energia, como as cimenteiras, as siderurgias, os plásticos e os químicos estão novamente a sustentar a procura de electricidade, de gás e de carvão. De forma significativa, o estímulo económico da China concentrou-se demasiado no sector da construção, altamente intensivo em carbono, em vez de empreender o há muito necessário alinhamento do modelo de crescimento nacional com os seus objectivos climáticos.
Subscribe to PS Digital Now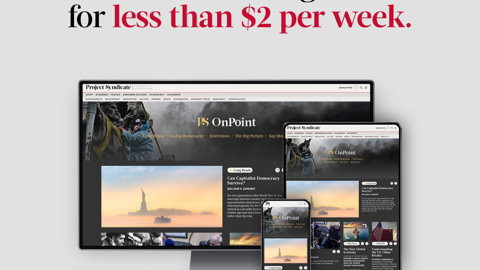 Subscribe to PS Digital Now
Access every new PS commentary, our entire On Point suite of subscriber-exclusive content – including Longer Reads, Insider Interviews, Big Picture/Big Question, and Say More – and the full PS archive.
A actual subida dos preços da energia dos combustíveis fósseis reflecte uma multiplicidade de factores altamente idiossincráticos. Mas a situação de hoje poderá bem ser um presságio de um futuro onde os desalinhamentos entre as políticas climáticas para o lado da oferta e para o lado da procura criem oscilações de preços significativas.
Os lobistas dos hidrocarbonetos foram rápidos a explorar a recente subida nos preços da energia dos combustíveis fósseis, para defenderem a renovação do financiamento e dos subsídios governamentais, e um tratamento regulamentar favorável para os investimentos dos seus clientes. Essencialmente, estão a pedir ao sector público que intervenha para ajudar os produtores de combustíveis fósseis, num momento em que o capital privado está justamente a afastar-se do risco climático e a retirar-se lentamente do sector.
Os esforços para aligeirar a crise energética podem e devem estar alinhados com a resolução da crise climática. Cada casa com bom isolamento, cada parque eólico e cada painel solar reduzem a pressão sobre o fornecimento de gás. Tornar as cidades atractivas para as bicicletas e para os peões, e melhorar os transportes públicos, não é apenas bom para a saúde pública e para a segurança. É também um investimento no nosso desmame do petróleo que pressiona as nossas carteiras e mata o nosso planeta.
Da mesma forma, reduzir a procura por plástico descartável diminuirá ainda mais a procura por matérias-primas da indústria petroquímica. E as inovações como os táxis voadores, as viagens aéreas supersónicas e as viagens espaciais, que só beneficiam os super-ricos e criam uma nova e supérflua procura de energia, poderiam ser facilmente restringidas ou mesmo banidas antes da sua adopção generalizada.
Em vez de flexibilizarmos as políticas carbónicas do lado da oferta, como defendem algumas vozes pouco clarividentes, não podemos (mesmo em períodos de preços elevados para a energia) perder de vista o objectivo principal. Isso significa concentrar-nos no declínio inevitável e bem gerido do carvão, do petróleo e do gás, e na sua substituição por energia limpa e sustentável. No curto prazo, os melhores remédios para os preços elevados da energia são as medidas de redução da procura, como a redução dos limites máximos de velocidade que alguns governos ocidentais instituíram no seguimento do choque petrolífero da década de 1970.
Em suma, uma transição justa para longe dos combustíveis fósseis requer que "cortemos nos dois lados". Como o Programa das Nações Unidas para o Ambiente salientou em dois relatórios anteriores à COP26, isso significa colmatar simultaneamente as enormes lacunas na acção climática que existem tanto no lado da procura como no lado da oferta.
Apesar da tão necessária evolução no sentido de atribuir um preço adequado aos investimentos com grande teor carbónico, estas lacunas ainda são demasiado grandes. Só com a sua eliminação rápida e em paralelo poderemos impedir perturbações climáticas catastróficas, e evitar o desastre económico que pode resultar de enormes oscilações nos preços da energia e da grande quantidade de activos irrecuperáveis de combustíveis fósseis.