Jak zvládat energetické krize v éře klimatické disrupce
BERLÍN – Nedávná zpráva banky Goldman Sachs dospěla k překvapivému závěru: v posledních osmi letech zvyšují finanční trhy kapitálové náklady na velké dlouhodobé uhlíkové investice v sektorech, jako je těžba ropy a zkapalněného zemního plynu (LNG) na moři. V případě obnovitelných projektů však "hurdle rate" – tedy minimální návratnost vyžadovaná investory – klesá. Rozdíl je značný a lze ho vyjádřit v implicitní ceně uhlíku ve výši přibližně 80 dolarů za tunu oxidu uhličitého u nových ropných projektů a 40 dolarů za tunu CO2 u projektů LNG.
Zdá se, že kapitálové trhy konečně přijímají za svou tezi, že vysokouhlíkové investice by měly nést značnou rizikovou prémii. Tento poznatek se neobjevil spontánně. Je výsledkem mnohaletého hloubkového výzkumu, cílených analýz skupin, jako jsou Carbon Tracker nebo Institut pro energetickou ekonomii a finanční analýzu, tlaku ze strany investičních aliancí, agresivních kampaní nevládních organizací a divestičních rozhodnutí na straně nadací, církví, univerzit a penzijních fondů.
K tomuto posunu v myšlení kapitálového trhu přispívají i politické kroky. Na listopadové glasgowské konferenci Organizace spojených národů o klimatických změnách (COP26) se téměř 40 zemí a institucí zavázalo, že ukončí veřejné financování ropných, plynárenských a uhelných projektů v zahraničí. Dánsko a Kostarika se navíc postavily do čela skupiny 12 zemí a regionů, které založily Alianci Beyond Oil and Gas.
Tyto snahy jsou sice stále jen parciálně prezentované a nedostatečné, ale měli bychom je vítat jako známku toho, že se finanční toky začínají shodovat s cíli pařížské klimatické dohody z roku 2015, jak je stanovuje článek 2.1(c) této úmluvy. Implicitní cena uhlíku požadovaná kapitálovými trhy však zatím pokrývá jen nabídkovou stranu: ropu, plyn, uhelná ložiska, rafinerie a dopravní infrastrukturu zajišťující přísun fosilních paliv do globální ekonomiky.
Na poptávkové straně uhlí, ropy a plynu se bohužel podobný pokrok nekoná. Navzdory mnoha řečem o zeleném zotavení z šoku způsobeného COVID-19 nedokážou obrovské vládní stimulační programy většinou rozlišovat mezi zelenou a špinavou ekonomickou činností, a stabilizovaly tak globální ekonomiku na staré růstové dráze.
Tyto intervence navíc vytvořily velkou spotřebitelskou poptávku v době, kdy se ekonomika zotavuje. Profily pohybu ukazují na obnovené využívání automobilů a letecké dopravy, přičemž energeticky náročné sektory, jako jsou výroba cementu, oceli, plastů a chemických látek, znovu živí poptávku po elektřině, plynu a uhlí. Je příznačné, že čínský hospodářský stimul se mnohem více zaměřuje na uhlíkově vysoce intenzivní stavební sektor, místo aby přeorientoval růstový model země v souladu s jejími klimatickými cíli, k čemuž mělo ostatně dojít už dávno.
Subscribe to PS Digital Now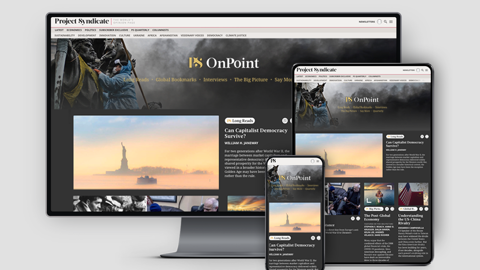 Subscribe to PS Digital Now
Access every new PS commentary, our entire On Point suite of subscriber-exclusive content – including Longer Reads, Insider Interviews, Big Picture/Big Question, and Say More – and the full PS archive.
Současný prudký vzestup cen energie z fosilních paliv odráží velké množství vysoce svébytných faktorů. Dnešní situace však může docela dobře předznamenávat budoucnost, v níž nesoulad mezi klimatickými politikami na straně nabídky a na straně poptávky způsobí výrazné výkyvy cen.
Uhlovodíkoví lobbisté rychle využili nedávného vzestupu cen energií z fosilních paliv k tomu, aby začali prosazovat obnovení jejich financování a dotování státem, jakož i příznivý regulační přístup k investicím jejich klientů. V podstatě volají po tom, aby veřejný sektor zasáhl na pomoc producentům fosilních paliv právě v době, kdy se soukromý kapitál vcelku právem odvrací od klimatického rizika a pomalu se z tohoto sektoru stahuje.
Snaha o zmírnění energetické tísně může a musí jít ruku v ruce s řešením klimatické krize. Každý kvalitně zateplený dům, každý větrný park i solární panel snižuje tlak na dodávky plynu. Zatraktivnění měst pro cyklisty i chodce a posílení veřejné dopravy neprospívají jen veřejnému zdraví a bezpečnosti; jsou to také investice do zrušení naší závislosti na ropě, která zatěžuje naše peněženky a zabíjí naši planetu.
Stejně tak pokles poptávky po plastových obalech na jedno použití dál sníží poptávku po výchozích produktech petrochemických výrobků na bázi fosilních paliv. A inovace typu létajících taxíků, nadzvukové letecké přepravy a cestování do vesmíru, z nichž mají prospěch pouze bohatí a které vytvářejí novou plýtvavou poptávku po energii, by se daly snadno omezit nebo i zakázat dřív, než se začnou ve velkém zavádět.
Namísto uvolnění uhlíkové politiky na nabídkové straně, jak to prosazují některé krátkozraké hlasy, musíme mít – a to i v obdobích s vysokými cenami energií – neustále na zřeteli hlavní cíl. To znamená soustředit se na nevyhnutelný a dobře řízený útlum uhlí, ropy a plynu a jejich nahrazení trvale udržitelnou čistou energií. Z krátkodobého hlediska jsou nejlepším receptem na vysoké ceny energií opatření snižující poptávku, jako je nižší maximální povolená rychlost na dálnicích, kterou některé západní vlády zavedly po ropném šoku v 70. letech.
Stručně řečeno od nás správný odklon od fosilních paliv vyžaduje, abychom "stříhali oběma stranami nůžek". Jak ve dvou zprávách před konferencí COP26 zdůraznil Ekologický program OSN, znamená to současné zacelení obrovských mezer v klimatické akci jak na straně poptávky, tak na straně nabídky.
Navzdory velmi potřebnému pokroku směrem ke správnému oceňování vysokouhlíkových investic jsou tyto mezery stále příliš velké. Pouze když je rychle a souběžně zacelíme, můžeme odvrátit katastrofální klimatickou disrupci a vyhnout se ekonomické pohromě, ve kterou by mohly vyústit mohutné výkyvy cen energií a nárůst uvízlých aktiv na bázi fosilních paliv.
Z angličtiny přeložil Jiří Kobělka