De brandstof van de toekomst
BERLIJN – Groene waterstof is tegenwoordig helemaal in. Tijdens de conferentie van de Verenigde Naties over klimaatverandering (COP27) in november in Egypte kondigde de Duitse bondskanselier Olaf Scholz aan dat Duitsland ruim vier miljard euro zal investeren in de ontwikkeling van een markt voor waterstof. In de Verenigde Staten heeft de regering van president Joe Biden ʻschone' waterstof tot kernpunt gemaakt van haar ʻInflation Reduction Act,' die subsidies verstrekt voor hernieuwbare energiebronnen. Ook China heeft zoveel geïnvesteerd in electrolyse dat sommige waarnemers nu al vrezen dat het de markt zal overnemen zoals het dat deed met zonnepanelen. En zelfs bedrijven als de Australische mijnbouwgigant Fortescue zetten erop in dat dit een miljardenindustrie wordt.
Wanneer een technologie zo gehypet wordt, worden veel milieuactivisten nerveus. Is ʻschone waterstof' alleen maar een manier om de zogenaamde ʻblauwe' en ʻroze' waterstof, die respectievelijk uit aardgas en kernenergie wordt gewonnen, groen te maken? Is het een poging om een magische techno-fix te produceren die absurde excessen zoals ruimtetoerisme en hypersonische vluchten rechtvaardigt, terwijl de midden- en hogere klassen van de wereld hun energie- en grondstoffenverbruik zouden moeten verminderen? Of is dit het volgende stadium van extractivisme, het zich toe-eigenen van land en water van bevolkingsgroepen met een laag inkomen, onder het mom van de strijd tegen de klimaatverandering?
Het korte antwoord op al deze vragen is ja. Maar dat is noch onvermijdelijk, noch het hele verhaal. Ja, de groene waterstofdroom zou wel eens kunnen uitlopen op een nachtmerrie als we het niet goed aanpakken. Toch is het een onmisbare bouwsteen voor de transitie van de wereldeconomie van klimaatvernietigende fossiele brandstoffen naar duurzame modellen op basis van honderd procent hernieuwbare energie. Het is misschien moeilijk om deze dubbelzinnigheid te aanvaarden, maar de dringende noodzaak om een klimaatcatastrofe af te wenden vergt niets minder.
Gezien de vele potentiële toepassingen van waterstof, schatten sommige vooraanstaande deskundigen dat het tegen het midden van de eeuw twintig tot dertig procent van het wereldwijde energieverbruik voor zijn rekening zou kunnen nemen. Maar dat maakt het niet noodzakelijk de meest efficiënte keuze. Elektrische batterijen, bijvoorbeeld, vereisen veel minder hernieuwbare kilowatturen per afgelegde kilometer om auto's en vrachtwagens van energie te voorzien dan waterstofcellen of e-brandstoffen. Evenzo is het gebruik van warmtepompen efficiënter dan het ombouwen van gasketels voor waterstof. Ook organische alternatieven voor stikstofmeststoffen moeten veel meer aandacht krijgen.
Maar er zijn diverse cruciale sectoren met weinig economisch levensvatbare koolstofvrije alternatieven voor groene waterstof en zijn derivaten, waaronder de scheep- en luchtvaart over lange afstanden, chemie en staalproductie. Ondanks de hype zullen veel industrieën beslist grote hoeveelheden schone waterstof nodig hebben om tegen 2050 netto-nul-emissies te kunnen bereiken. Ter illustratie van de omvang van de uitdaging schatte Michael Liebreich, oprichter van Bloomberg New Energy Finance, onlangs dat alleen al voor de vervanging van de huidige ʻvuile' waterstof – geproduceerd uit fossiele brandstoffen – 143 procent van de wind- en zonne-energie die de wereld momenteel heeft, nodig zou zijn.
Verscheidene landen in het Mondiale Zuiden zijn gezegend met een zonne- en windenergiepotentieel van wereldklasse, waardoor zij tegen zeer lage kosten groene waterstof kunnen produceren. Sommige landen, zoals Namibië, hebben hun industriële ontwikkelingsstrategie rond dit concurrentievoordeel opgebouwd. Maar hoe kan de internationale handel in groene waterstof en zijn derivaten een weg naar welvaart worden? En hoe kunnen ontwikkelingslanden de val van het groene extractivisme vermijden en ervoor zorgen dat de handel eerlijk en duurzaam is?
Subscribe to PS Digital Now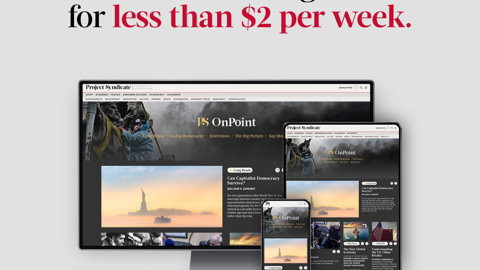 Subscribe to PS Digital Now
Access every new PS commentary, our entire On Point suite of subscriber-exclusive content – including Longer Reads, Insider Interviews, Big Picture/Big Question, and Say More – and the full PS archive.
In een reeks raadplegingen en studies in Chili, Argentinië, Brazilië, Colombia, Zuid-Afrika, Marokko en Tunesië zijn deze vragen uitvoerig onderzocht. Een nieuw rapport van de Heinrich Böll Stiftung en Bread for the World vat de bevindingen samen en benadrukt de noodzaak om geen kwaad te doen. Om te voorkomen dat de groene waterstofdroom een nachtmerrie wordt, moeten we de sector ontwikkelen met territoriale planning en duidelijke normen en beleid, en moeten we het recht van lokale gemeenschappen op voorafgaande geïnformeerde toestemming handhaven. Om de belofte van post-fossiele ontwikkeling waar te maken en duurzame economieën te bevorderen, moeten regeringen ambitieuze en realistische industriële strategieën uitwerken. En deze strategieën moeten worden ingebed in een systemische benadering van duurzame ontwikkeling en de energietransitie. Bovendien moeten we nagaan hoe waterstof zal worden gebruikt – niet alleen wie ervoor kan betalen.
Dit alles gaat niet vanzelf. Het bereiken van een duurzame toekomst is een politieke keuze die leiderschap en samenwerking vereist. Diverse landen kunnen helpen om een eerlijke en duurzame handel in groene waterstof tot stand te brengen. Namibië, Chili, Colombia en nu ook Brazilië (onder president Luiz Inácio Lula da Silva) beschikken bijvoorbeeld over de juiste politieke voorwaarden om de productie van groene waterstof in evenwicht te brengen met strenge milieu- en sociale normen. Na verloop van tijd kunnen Argentinië en Zuid-Afrika zich bij deze lijst voegen en producerende landen worden.
Als toekomstige grote importeur en consument van groene waterstof zou Duitsland partnerschappen moeten aangaan met producerende landen, op basis van strenge milieu- en sociale normen. En gezien zijn progressieve regering mag worden verwacht dat het zich met zijn langetermijnpartners niet alleen als leveranciers van hulpbronnen, maar ook als medereizigers op de reis naar duurzame, inclusieve welvaart verbindt.
Daartoe moeten Duitsland en andere energie-importeurs ook de exporterende landen steunen bij hun inspanningen om de waardecreatie te lokaliseren. Op die manier kan de opkomende internationale handel in groene waterstof een voorbode worden van een nieuwe, rechtvaardige handelsrelatie tussen het Mondiale Noorden en Zuiden. Dat is een toekomst die het waard is om voor te vechten, en hernieuwbare energie heeft de sleutel in handen.
Vertaling: Menno Grootveld