Nástrahy plánovaných vyhynutí
HONOLULU – V současné době dochází k cynickým snahám prosadit při ochraně přírody využívání nové, účinné a znepokojivé technologie známé jako "genový tah" ("gene drive"). Nejde jen o běžnou genetickou úpravu, jaké známe pod zkratkou "GMO"; je to radikální nová technologie vytvářející "mutagenní řetězové reakce", které mohou nepředstavitelnými způsoby přetvářet živé systémy.
Genové tahy představují další hranici genového inženýrství, syntetické biologie a genových úprav. Tato technologie potlačuje standardní pravidla genetické dědičnosti, neboť zajišťuje, aby se určitá vlastnost vpravená lidmi do DNA vybraného organismu s využitím pokročilé technologie genových úprav rozšířila na všechny následující generace, čímž se změní budoucnost celého druhu.
Jde o biologický nástroj nevídané síly. Místo abychom však plně zvážili všechny související etické, ekologické a sociální otázky, mnozí lidé už dnes agresivně prosazují využití technologie genového tahu při ochraně přírody.
Jeden návrh si klade za cíl ochránit domorodé ptáky na havajském ostrově Kauai tím, že se prostřednictvím genového tahu sníží populace komárů přenášejících ptačí malárii. Další plán prosazovaný ochranářským konsorciem, do něhož patří i americké a australské vládní agentury, by na některých ostrovech vymýtil invazivní myši, které škodí ptákům, vypuštěním geneticky pozměněných jedinců, již by ostatním zabránili v plození samičího potomstva. Vytvoření "myší bez dcer" by bylo prvním krokem k dosažení takzvané "Genetické biokontroly nad invazivními hlodavci" (GBIRd), jejímž cílem by bylo podnítit záměrná vyhynutí "škodlivých" druhů, jako jsou potkani, v zájmu zachránění "upřednostňovaných" druhů, například ohrožených ptáků.
Tyto návrhy zřejmě vycházejí z předpokladu, že lidé mají dost znalostí, schopností a uvážlivosti, aby mohli ovládat přírodu. Představa, že bychom při řešení problému vyhynutí způsobených člověkem mohli – a měli – používat metodu, která podněcuje jiná vyhynutí, je prostě otřesná.
Nejsem ve svých obavách osamocená. Na probíhajícím Světovém ochranářském sjezdu Mezinárodní unie pro ochranu přírody (IUCN) na Havaji zveřejnila skupina čelních ochránců přírody a vědců otevřený dopis s názvem "Výzva k ochraně přírody se svědomím", v němž požaduje, aby se metoda genového tahu přestala při ochraně přírody využívat. Patřím k signatářům tohoto dopisu, spolu s environmentální ikonou Davidem Suzukim, fyzikem Fritjofem Caprou, Tomem Goldtoothem z organizace Indigenous Environmental Network nebo organickou průkopnicí Nell Newmanovou.
Subscribe to PS Digital Now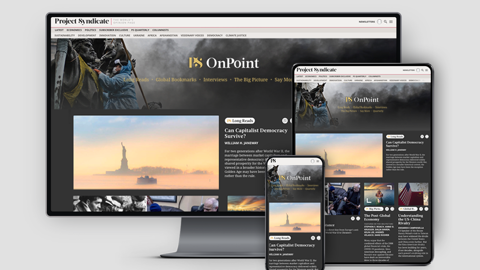 Subscribe to PS Digital Now
Access every new PS commentary, our entire On Point suite of subscriber-exclusive content – including Longer Reads, Insider Interviews, Big Picture/Big Question, and Say More – and the full PS archive.
Diskuse, které započaly na sjezdu IUCN, budou pokračovat letos v prosinci v Mexiku na Konferenci OSN o biologické diverzitě, kde se globální lídři musí zamyslet nad návrhem celosvětového moratoria na genové tahy. Podobné diskuse odrážejí požadavky předních zástupců občanské společnosti na důkladnější úvahy o vědeckých, morálních a právních otázkách týkajících se využívání genových tahů.
Vnímám to tak, že se jednoduše neptáme správně. Naše technologická zdatnost je do značné míry poměřována optikou inženýrů, kteří mají tendenci zaměřovat se na jedinou otázku: "Funguje to?" Jak ale tvrdí Angelika Hilbecková, prezidentka Evropské sítě vědců za společenskou a ekologickou zodpovědnost (ENSSER), lepší otázka by zněla: "Co dalšího to dělá?"
Pokud jde například o projekt GBIRd, mohl by si člověk položit otázku, zda by "myš bez dcery" nemohla uniknout mimo specifický ekosystém, do kterého byla vpuštěna, podobně jako se to stalo v případě GMO plodin nebo lososa chovaného na farmách, a co by v takovém případě následovalo. A pokud jde o komáry na Havaji, mohli bychom se ptát, jaký dopad by mělo snížení jejich počtu na ohrožený druh netopýra šedého.
Nebude snadné zajistit, aby se tyto typy otázek braly v úvahu. Jako právnička se zkušenostmi s americkými vládními regulacemi mohu zodpovědně prohlásit, že stávající regulační rámec je zcela nezpůsobilý vyhodnotit a právně upravit technologie genového tahu.
A co je ještě horší, sdělovací prostředky jsou zoufale neschopné informovat veřejnost o rizicích spojených s genetickými technologiemi. Málokdo chápe, že genetické inženýrství – jak vysvětlila Lily Kayová, historička věd z Massachusettského technologického institutu – bylo záměrně vyvinuto a podporováno jako nástroj biologické a sociální kontroly. Lidé stojící v čele tohoto procesu si kladli za cíl naplnit předpokládaný mandát "vědecky podložené sociální intervence".
Účinné nástroje, jako jsou technologie genetických úprav a zejména genového tahu, probouzejí představivost všech protagonistů sledujících nějaký cíl – od armády (která by mohla těchto technologií využít k výrobě převratných biologických zbraní) po zdravotníky sledující chvályhodné cíle (kteří by jich mohli využít k vymýcení smrtelných nemocí). A rozhodně jsou lákavé i pro mnohé z mých kolegů-environmentalistů, kteří touží po nálepce hrdinů.
Skutečnost je však taková, že jsme zatím nevytvořili intelektuální infrastrukturu schopnou řešit zásadní otázky, které genové tahy – nemluvě o jiných mocných technologiích – vyvolávají. A nyní máme uložit své kritické schopnosti k ledu a důvěřovat slibu technoelit, že budou používat genové tahy zodpovědně a výhradně pro zdánlivě pozitivní ekologické cíle. Žádná otevřená veřejná diskuse není zřejmě zapotřebí. Proč bychom však měli slepě věřit, že je všechno pod kontrolou?
Podle mého názoru je důraz na využívání technologie genového tahu při ochraně přírody pouhou lstí, jejímž cílem je získat veřejný souhlas a regulační krytí. Proč něco vystavovat drobnohledu veřejnosti a riziku možného omezení, když to lze propašovat zadními vrátky pomocí předstírání, že to vykoná něco užitečného? Rizika jsou příliš zjevná na to, aby se o nich stoupenci genového tahu odvažovali hovořit.
Myslela jsem si, že jsem po více než 20 letech praxe s výzkumem a hodnocením transgenových technologií zažila to nejhorší z falešných slibů a zveličování, které jdou s nimi ruku v ruce. Genové tahy se však liší od všeho, čeho jsme dosud byli svědky, a představují jakousi konečnou zkoušku našeho sebeovládání. Opravdu můžeme věřit, že nás povede věda, anebo bezmyšlenkovitě spojíme svůj osud s technologickými "zázračnými recepty" jakožto cestou vpřed?
Naštěstí máme stále na výběr. Skutečnost, že genové tahy mohou změnit základní vztah mezi lidstvem a přírodním světem, je nejen problémem, ale i příležitostí. Dnes můžeme učinit to, co jsme měli učinit už dávno ve vztahu k jaderným a transgenovým technologiím: začít věnovat větší pozornost nástrahám lidské důmyslnosti – a více respektovat génia přírody.
Z angličtiny přeložil Jiří Kobělka.