Svět bez výfuků
SAN JOSÉ – Efektivní pohyb osob je klíčový pro každou společnost. Když transportní sítě fungují správně, tak pohánějí ekonomický rozvoj a doslova spojují lidi. Ale v mnoha částech světa je mobilita otázkou života a smrti; je špinavá, chaotická a nebezpečná. Znečištění ovzduší a zácpy způsobené nákladními automobily, autobusy a osobními vozidly jsou denním rizikem pro miliony, zejména v rozvojových zemích.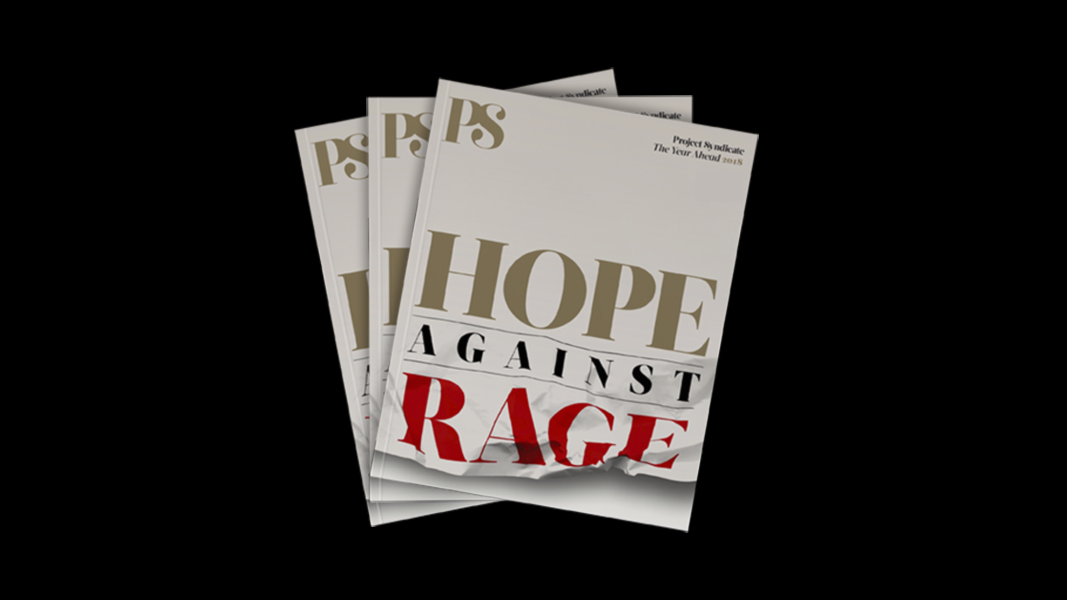 The Year Ahead 2018
The world's leading thinkers and policymakers examine what's come apart in the past year, and anticipate what will define the year ahead.
Naštěstí však přichází velké změny, které zasáhnou do způsobu přesunu lidí. Poprvé od poloviny devatenáctého století, kdy byl vynalezen moderní spalovací motor, je nadohled jeho konec. Výrobci automobilů ohlásili desítky elektrických modelů a politici v několika evropských zemích nastavili konečné datum pro benzinová a dieselová auta. Lídři v Indii and Číně usilují o totéž.
Společnosti na celém světě přicházejí se smělými předpověďmi, že elektrická mobilita je budoucnost transportu. Dokonce i ti, kteří odklonem od fosilních paliv mohou ztratit nejvíce, pochopili, že elektrická vozidla (EV) jsou nevyhnutelná. V červenci dokonce CEO Shellu Ben van Beurden připustil, že jeho další auto bude elektrické.
Ke stejnému závěru dochází mnoho lidí a ti z nás, kteří prosazují EV jako jedno z řešení klimatické změny, věří, že se blíží bod zlomu. V posledních letech se dramaticky zvedl prodej elektrických automobilů; v roce 2016 jich bylo registrováno 750 000 – z toho téměř polovina v Číně.
Je však v lidské povaze bránit se změnám a mnoho potenciálních zákazníků váhá. Proto musí být v příštích letech prioritou řešení předpojatosti ve spotřebě. Je třeba několika změn, aby se zajistil růst využití EV a pokračování prodejů.
Pro začátek musí spotřebitelé překonat názor, že mobilita s nulovými emisemi je v rozvinutých zemích pouze pro bohaté. Každoročně zemře kvůli znečištěnému vzduchu 6,5 milionu lidí a 92% světové populace žije v oblastech, kde je vzduch závadný. Emise z vozidel jsou všude hlavním zdrojem špinavého vzduchu. Investice do elektrické mobility a infrastruktury – včetně elektrifikované veřejné dopravy, nabíjecích stanic a programu na sdílení elektro vozidel – rozvoji pomohou, neublíží mu.
Podpora takovým investicím vyžaduje, aby lidé odmítli falešné sliby v podobě "čistých" fosilních paliv. Někteří představitelé průmyslu trvají na tom, že elektrická vozidla nejsou připravena na masové rozšíření, a že lepší řešení by bylo ve vývoji efektivnějších spalovacích motorů. To je příběh, který slyšíme nejčastěji od dealerů vozidel v Latinské Americe. Takový pohled je ale stejně nepřesný, jako prospěchářský.
Měla jsem štěstí si z první ruky vyzkoušet, jaké elektrické cestování je a jak nadřazené je čistě benzinovým či dieselovým vozidlům. Cestovala jsem tisíce mil napříč několika zeměmi při čistě elektrických výletech. Jakmile si jednou řidič vyzkouší tu čistou, tichou a silnou technologii, je těžké vrátit klíče. Všechny vlády a spotřebitelské skupiny musí pracovat jednotně, aby se za volant těchto inspirujících vozidel dostalo více lidí.
No a závěrem musíme vyřešit strukturální nerovnováhu, která přetrvává v naší transportní politice. Řečeno jednoduše, ti co nejvíce trpí "špinavou" mobilitou, mají nejslabší politický hlas. Kupříkladu data ze Spojeného království ukazují, že jsou to často ti nejchudší, kdo chodí nebo jezdí autobusem. Vývoj veřejného transportu s nulovými emisemi je proto zřídkakdy hlavní prioritou pro vládu. Aby se toto zvrátilo, musí zastánci EV lépe artikulovat ekonomické a společenské přínosy mobility s nulovými emisemi, jako je pozitivní efekt na veřejné zdraví.
Změna kurzu zabere čas. Má organizace na Kostarice pracuje na povzbuzování podniků a vlád k podpisu "paktu elektrické mobility," který podporuje investice do elektrické infrastruktury. Na začátku roku 2018 spustíme online registr a do konce roku poté plánujeme mít na své straně 100 veřejných a privátních subjektů. Kostarická vláda také debatuje o zákonu, který by poskytl na elektrický transport daňové úlevy.
Ostatní se v Latinské Americe snaží najít vlastní způsob na podporu elektrické mobility. Například v Chile se soustředí na solární energii a na propojení mezi těžbou a výrobou EV výrobou.
Pouze politické změny však rozvoj EV nenastartují. K tomu bude zapotřebí, aby se si zákazníci osvojili nový, čistý přístup k mobilitě. Na Kostarice jsme pyšní na to, že téměř veškerá naše elektřina je produkována obnovitelnými zdroji, včetně vodní elektřiny, geotermální a větrné. To nám dává stimul ke globálnímu přechodu z benzínem poháněných vozidel k elektrickým autům, autobusům a vlakům. My Kostaričané usilujeme o "un país sin muflas" – zemi bez výfuků. Rozšíření tohoto cíle do celosvětového měřítka je konečným cílem.
Jisté je, že prosazovat elektrický motor nad jeho benzinem poháněný přežitek zůstane obtížným úkolem. Avšak nové technologie, jako jsou lepší baterie či rychlejší nabíjecí stanice, pomůžou tento přechod urychlit. Stejně jako CEO Shellu se i já domnívám, že přechod na elektrický transport je nevyhnutelný. To, co dnes vidíme na silnicích, je pouze začátek.