Wytyczanie Zakresów Korporacyjnej Neutralności pod Względem Emisji Dwutlenku Węgla
NOWY JORK – W ramach przygotowań do tegorocznej Konferencji Narodów Zjednoczonych w sprawie Zmian Klimatu w Glasgow (COP26), coraz więcej firm zdecydowało się na zrównoważony rozwój, deklarując zobowiązanie do osiągnięcia neutralności pod względem emisji dwutlenku węgla – zerowej emisji netto – do połowy obecnego stulecia. Wśród wielu ambitnych zapowiedzi z konferencji COP26 jest to, że prawie 500 firm świadczących usługi finansowe "zgodziło się dostosować 130 bilionów dolarów – około 40% światowych aktywów finansowych – do celów klimatycznych określonych w porozumieniu paryskim, w tym ograniczenia globalnego ocieplenie do 1,5°C."
Jednak wielu komentatorów podchodziło sceptycznie do takich proklamacji, sugerując, że są one równoznaczne z greenwashingiem. Krytycy wskazują na duże uzależnienie korporacji od "offsetowania," które staje się coraz ważniejszym – i kontrowersyjnym – zagadnieniem w szerszej debacie klimatycznej. Tak wielkie jest zamieszanie co do tego, co jest prawdziwe, a co nie, że grupa zadaniowa ds. skalowania dobrowolnych rynków emisji dwutlenku węgla, kierowana przez specjalnego wysłannika ONZ ds. działań i finansów na rzecz klimatu, Marka Carneya, ustanowiła nowy komitet zarządzający, aby przeanalizować zobowiązania przedsiębiorstw w kwestii emisji.
Sceptycy słusznie obawiają się stosowania offsetów. Świat musi osiągnąć zero netto do połowy stulecia, a nie może tego zrobić za pomocą offsetów. Firmy kupują offsety właśnie po to, aby mogły nadal emitować gazy cieplarniane (GHG), jednocześnie twierdząc, że ich emisje są zerowe, po odliczeniu offsetów. Oczywiście, samo istnienie offsetu oznacza, że ich emisje nie są zerowe.
Ale nie wszystkie offsety są sobie równe. Krytycy skupiają się na offsetach, w których jedna firma lub kraj płaci drugiemu za redukcję emisji, a następnie twierdzi, że tylko redukuje. Jest to rodzaj offsetu, na który nie można pozwolić, jeśli świat jako całość ma osiągnąć zerową emisję. Jest jednak miejsce na offsety generowane przez usuwanie gazów cieplarnianych z atmosfery, na przykład przez bezpośrednie wychwytywanie powietrza lub zalesianie. Jeśli firma emituje 100 ton CO2, a następnie usuwa tę samą ilość, jej emisje netto naprawdę są zerowe. Jeśli zrobią to wszystkie firmy, świat jako całość osiągnie zerową emisję netto.
To prawda, że uciekanie się do leśnictwa wymaga ostrzeżenia. Uprawa drzew rodzi kwestie zarówno dodatkowości, jak i trwałości – dodatkowości, ponieważ trudno mieć pewność, że wzrost lasu i tak by nie nastąpił, a trwałości, ponieważ istnieje ryzyko, że las spłonie (problem, który stał się bardziej widoczny i dotkliwy w ostatnich latach).
Mimo to offsety mogą odgrywać pozytywną rolę. Koszty redukcji emisji gazów cieplarnianych oraz chęć i zdolność do płacenia za takie redukcje różnią się znacznie w poszczególnych krajach, w zależności od źródeł ich emisji i etapu rozwoju. Niektóre kraje mogą nie chcieć lub nie być w stanie zapłacić za kosztowną redukcję emisji w kraju, ale nadal mogą płacić za mniej kosztowne redukcje za granicą. Kiedy tak się dzieje, rynek offsetowy może ułatwić redukcję emisji, która w innym przypadku by nie miała w ogóle miejsca lub która nie miałaby miejsca bez polityki, która nakłada kary na emisje CO2.
Subscribe to Project Syndicate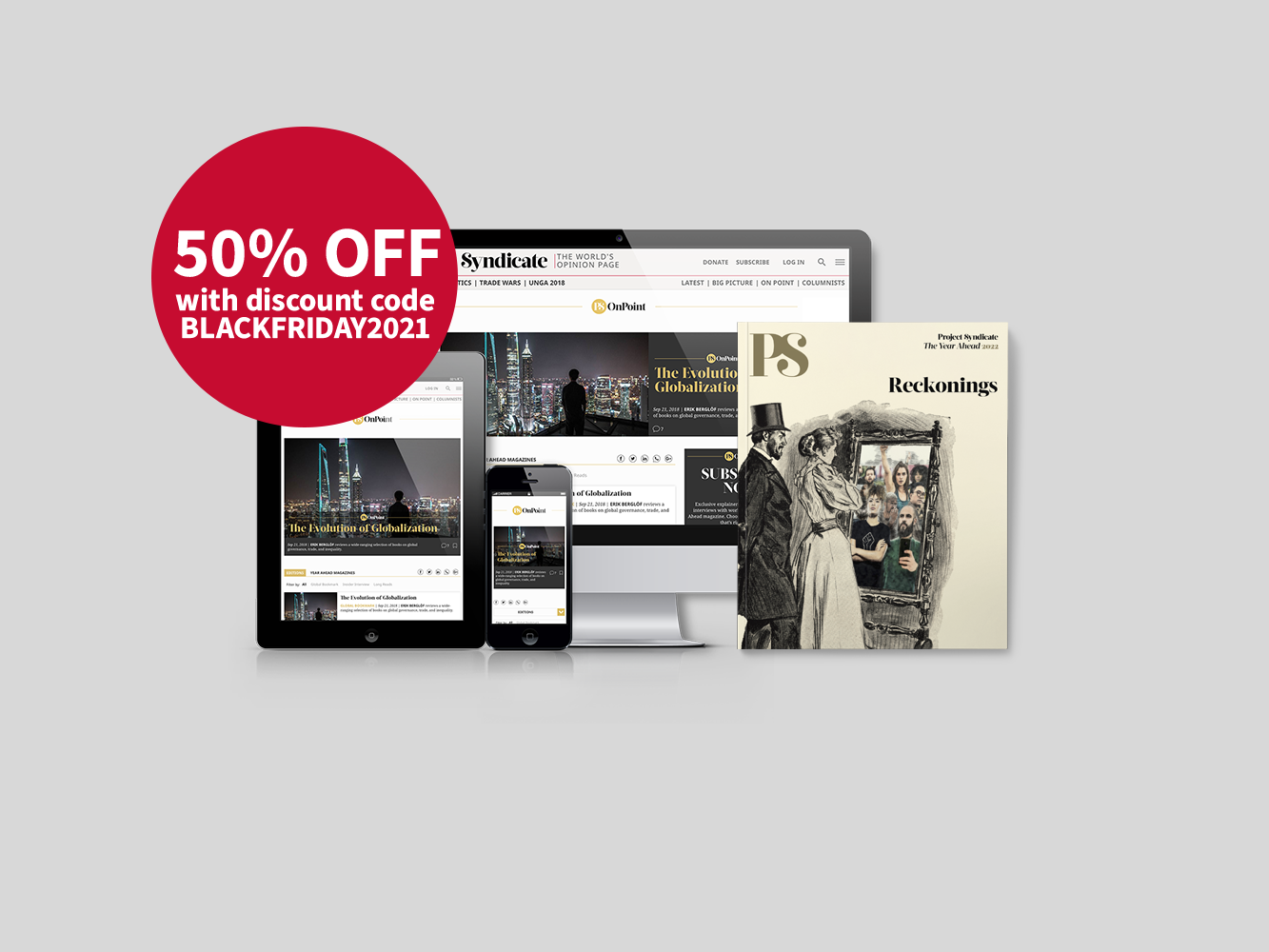 Subscribe to Project Syndicate
Enjoy unlimited access to the ideas and opinions of the world's leading thinkers, including weekly long reads, book reviews, topical collections, and interviews; The Year Ahead annual print magazine; the complete PS archive; and more – for less than $5 a month.
W takim przypadku offsety mogą być przydatne przynajmniej do zbliżenia świata do zerowej emisji netto. Ale aby dotrzeć do mety, w pewnym momencie będą musiały zostać wycofane. Ostatecznie nie ma miejsca na offsety w świecie o zerowej emisji.
W międzyczasie decydenci polityczni i liderzy biznesu powinni zająć się pokrewną kwestią, która została zaniedbana: brakiem rozróżnienia między tak zwanymi emisjami zakresu pierwszego, zakresu drugiego i zakresu trzeciego. Pierwszy zakres dotyczy emisji wynikających z własnej działalności przedsiębiorstwa, drugi dotyczy emisji związanych z produkcją energii elektrycznej nabywanej przez przedsiębiorstwo, a trzeci dotyczy emisji pochodzących z innych części łańcucha dostaw, w szczególności ze zużycia produktu.
Oczywiście, jeśli zsumuje się wszystkie emisje w firmach, istnieje potencjał do masowego podwójnego liczenia. Jeśli moja firma kupuje energię elektryczną od lokalnego zakładu energetycznego, powiązane emisje są dla mnie zakresem drugim i zakresem pierwszym dla zakładu. Jeśli Exxon sprzedaje paliwo do silników odrzutowych American Airlines do użytku w samolotach Boeinga, emisje obejmują zakres trzeci dla Exxon i Boeinga, a zakres pierwszy dla American Airlines. Emisje te są liczone trzykrotnie, co jest problemem dla każdego kompetentnego systemu rozliczania. Każda emisja z zakresu drugiego lub trzeciego jest emisją innego zakresu.
Na szczęście takiego zamieszania można uniknąć. Jeżeli każde przedsiębiorstwo ograniczy emisje z zakresu pierwszego do zera, skumulowane emisje korporacyjne wyniosą zero. Dlatego sensowne jest, aby każda firma skupiła się tylko na tym czynniku. Jeśli emisje z zakresu pierwszego zostaną sprowadzone do zera, emisje z zakresu drugiego i trzeciego same sobie poradzą.
Powinno to pomóc w uproszczeniu ogólnych wytycznych dotyczących polityki i instrukcji udzielanych firmom: skoncentruj się na zmniejszeniu emisji z zakresu pierwszego. Zaplanuj stopniowe wycofywanie offsetów w dłuższej perspektywie. I nadal szukaj możliwości usunięcia gazów cieplarnianych z atmosfery, ponieważ te redukcje nadal można policzyć w stosunku do własnych emisji pierwszego zakresu.
Z angielskiego przetłumaczyła Marz McNamer