Jak dosáhnout firemní uhlíkové neutrality
NEW YORK – V předvečer letošní glasgowské konference Organizace spojených národů o klimatických změnách (COP26) se k trvalé udržitelnosti začal hlásit stále větší počet firem, které deklarovaly závazek dosáhnout do poloviny století uhlíkové neutrality – tedy nulových čistých emisí oxidu uhličitého. A mezi řadou ambiciózních prohlášení, které z COP26 vzešly, figuruje i informace, že téměř 500 firem ze sektoru finančních služeb "souhlasilo, že uvede částku 130 bilionů dolarů – což je zhruba 40% všech světových finančních aktiv – do souladu s klimatickými cíli stanovenými v pařížské dohodě, včetně omezení globálního oteplení na 1,5°C".
Mnozí komentátoři jsou však vůči podobným proklamacím skeptičtí a naznačují, že jde o "lakování nazeleno". Kritikové poukazují na silnou závislost firem na uhlíkových kompenzacích (offsetech), které se v širší debatě o klimatu stávají stále důležitějším – a kontroverznějším tématem. Zmatek v otázce, co je skutečné a co ne, je tak velký, že Společná skupina pro měření dobrovolných uhlíkových trhů, kterou vede zvláštní vyslanec OSN pro klimatickou akci a finance Mark Carney, založila nový řídící výbor, který má emisní závazky firem posuzovat.
Skeptiky využívání uhlíkových kompenzací právem znepokojuje. Svět potřebuje dosáhnout do poloviny století čisté nuly a s offsety se mu to nepodaří. Firmy si je kupují právě proto, aby mohly dál vypouštět skleníkové plyny a zároveň tvrdit, že jejich celkové emise jsou po započítání uhlíkových kompenzací nulové. Už samotná existence offsetu přitom znamená, že emise jejich kupce nulové nejsou.
Ne všechny offsety jsou však stejné. Kritikové se zaměřují na offsety, v jejichž rámci jedna firma nebo země platí druhé za snížení emisí a poté vydává toto snížení za vlastní. Tento typ offsetu nelze umožňovat, pokud se má svět jako celek dobrat k nulovým emisím. Offsety vznikající odstraňováním skleníkových plynů z atmosféry například přímým zachycováním ze vzduchu nebo rozšiřováním lesního porostu, však i nadále mají své místo. Pokud firma vypustí 100 tun CO2 a poté stejný objem odstraní jinde, jsou její čisté emise skutečně nulové. Budou-li to dělat všechny firmy, svět jako celek nulových čistých emisí dosáhne.
Řešení v podobě lesního hospodářství se však neobejde bez jisté výhrady. Vždy si musíme klást otázku, zda je takové řešení jedinečné a trvalé. V případě pěstování stromů nelze mít jistotu, zda je toto řešení jedinečné, pokud nevíme, zda by lesní porost nevyrostl tak jako tak. A otázka trvalosti rovněž není jednoznačná, protože hrozí riziko, že les shoří – což je problém, který je v posledních letech stále viditelnější a palčivější.
Přesto mohou uhlíkové kompenzace hrát pozitivní roli. Náklady na snížení emisí skleníkových plynů a ochota a schopnost za taková snížení platit se stát od státu výrazně liší podle hlavního zdroje emisí a fáze jejich rozvoje. Některé státy nemusí být ochotné či schopné platit za drahé snižování emisí doma, ale dokázaly by zaplatit méně nákladné snížení v zahraničí. Jakmile k tomu dojde, může trh s uhlíkovými kompenzacemi zprostředkovat snížení emisí, k němuž by jinak nedošlo, případně by k němu nedošlo bez politiky penalizující emise CO2.
Subscribe to Project Syndicate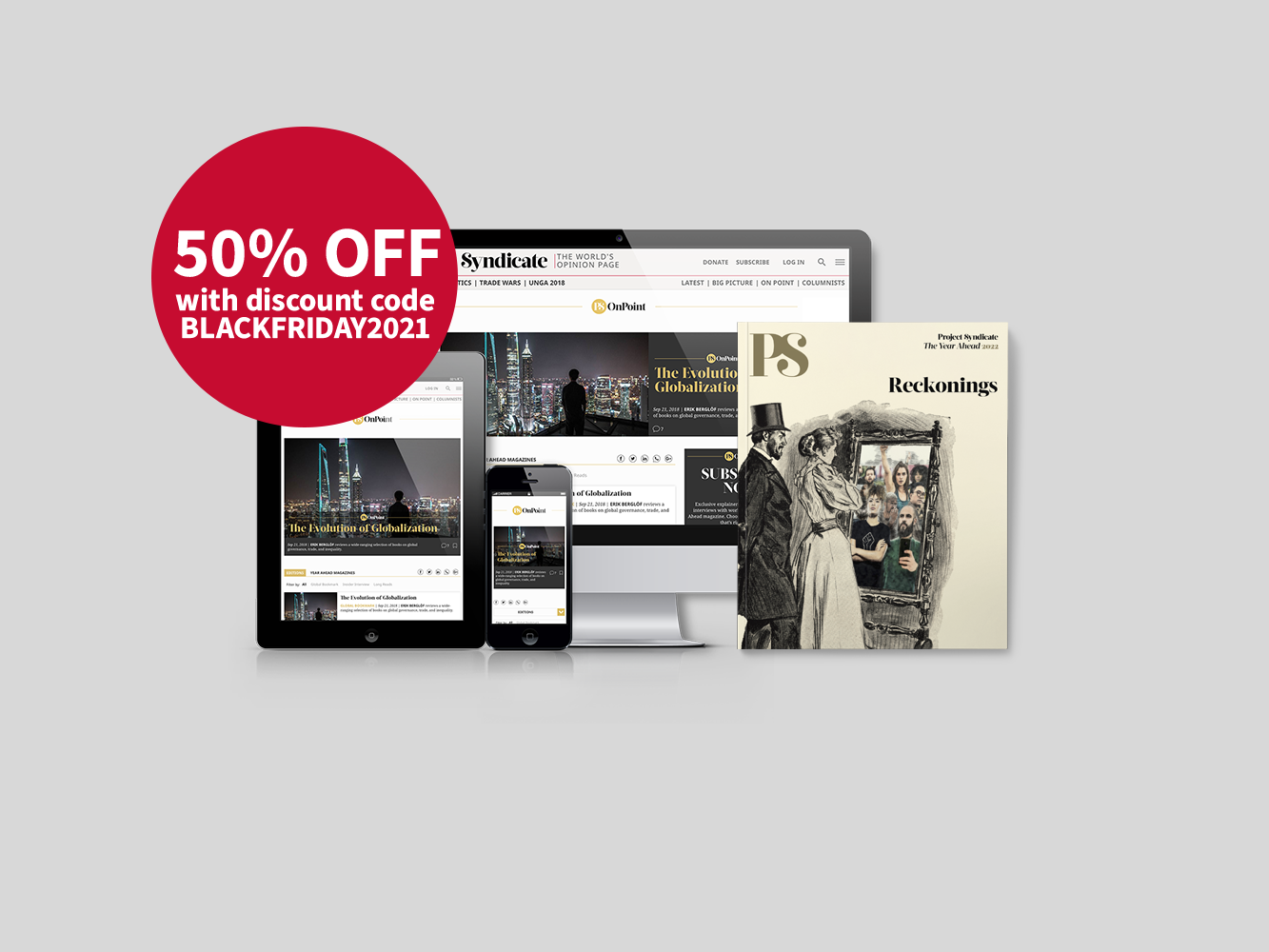 Subscribe to Project Syndicate
Enjoy unlimited access to the ideas and opinions of the world's leading thinkers, including weekly long reads, book reviews, topical collections, and interviews; The Year Ahead annual print magazine; the complete PS archive; and more – for less than $5 a month.
V tomto případě mohou být offsety užitečné přinejmenším v tom, že posouvají svět k nulovým čistým emisím. Abychom však tohoto cíle dosáhli, bude je třeba v určité fázi zcela utlumit. Ve světě s nulovými emisemi koneckonců nemají offsety uplatnění.
Do té doby by politici a zástupci firem udělali dobře, kdyby se věnovali související zanedbávané otázce: neschopnosti rozlišovat mezi takzvanými emisemi kategorie jedna, dvě a tři. Kategorie jedna zahrnuje emise vznikající přímo v dané firmě, do kategorie dvě spadají emise vznikající při výrobě elektrické energie, kterou daná firma nakupuje a spotřebovává, a kategorii tři tvoří emise vznikající v jiných částech nabídkového řetězce, zejména při spotřebě finálního produktu.
Pokud sečteme veškeré emise napříč firmami, pak je zjevné, že je zde potenciál pro masivní dvojí započítávání. Nakoupí-li moje firma elektřinu od místní energetické společnosti, patří emise s ní spojené z mého pohledu do kategorie dva a z pohledu energetické společnosti do kategorie jedna. Prodává-li firma Exxon letecké palivo společnosti American Airlines, která ho používá v letadlech Boeing, spadají vzniklé emise pro Exxon a Boeing do kategorie tři a pro American Airlines do kategorie jedna. Tyto emise se započítávají třikrát, což je pro jakýkoliv kompetentní účetní systém cesta do záhuby. Každé emise z kategorie dva a tři jsou pro někoho jiného emisemi z kategorie jedna.
Naštěstí se lze takovým zmatkům vyhnout. Pokud všechny firmy sníží emise kategorie jedna na nulu, celkové emise firem budou nulové. Proto dává smysl, aby se každá firma zaměřovala pouze na tento faktor. Podaří-li se srazit emise kategorie jedna na nulu, emise kategorie dvě a tři už zmizí samy.
To by mělo napomoci ke zjednodušení všeobecných řídících postupů a pokynů předávaných firmám: zaměřte se na snížení svých emisí kategorie jedna. Naplánujte si dlouhodobé utlumení uhlíkových kompenzací. A neustále hledejte příležitosti, jak odstranit z atmosféry skleníkové plyny, poněvadž tato snížení bude i nadále možné odečítat od vašich emisí kategorie jedna.
Z angličtiny přeložil Jiří Kobělka