O destino sombrio da Amazónia
SÃO PAULO –No mês passado, um Brasil profundamente dividido foi às urnas para eleger o seu presidente. Confrontados com uma escolha entre Fernando Haddad, do partido dos Trabalhadores esquerdista e Jair Bolsonaro, da extrema-direita, os brasileiros escolheram o extremista –um resultado que terá consequências a longo prazo para o ambiente, entre outras coisas.
Com o sólido apoio dos 5% de brasileiros e proprietários de terras rurais mais ricos, Bolsonaro garantiu um apoio popular mais amplo, jogando com os preconceitos e medos das pessoas. Na sua campanha, ele dirigiu-se aos grupos vulneráveis e prometeu reduzir ou eliminar as proteções para minorias, mulheres e pobres. Enquanto isso, ele pretende aliviar as leis de armas restritivas do Brasil, alegando que ao permitir que os cidadãos andem armados, o crime diminuirá.
Quanto ao ambiente, os planos de Bolsonaro podem ser resumidos numa palavra: exploração. Para começar, ele quer reduzir ou eliminar as proteções ambientais na Amazónia, a maior floresta tropical do mundo. E pretende reduzir substancialmente a proteção das terras indígenas que pertencem aos descendentes dos habitantes originais da Amazónia. Irá diminuir as restrições ambientais sobre o uso de pesticidas e sobre o licenciamento para o desenvolvimento de infraestruturas.
"Onde há terra indígena", disse Bolsonaro em tempos, "há riqueza debaixo dela". Com isso em mente, ele declarou que não serão demarcadas mais reservas indígenas e que as reservas existentes serão abertas para extração.
A agenda de Bolsonaro acelerará dramaticamente a degradação ambiental. A Imazon, uma ONG brasileira, denunciou 444 quilómetros quadrados (171 milhas quadradas) de descampado no passado mês de setembro, um aumento de 84% comparado com setembro de 2017. Os 12 meses totalizam 4859 quilómetros quadrados, o maior nível desde julho de 2008. O Instituto Nacional de Pesquisas Espaciais do Brasil, INPE, também anuncia um crescimento na desflorestação –cerca de 50% por ano em setembro.
No cenário atual, muitos dos agricultores ou madeireiros que exploram a Amazónia fazem-no ilegalmente, arriscando multas ou sanções. A expetativa de que o novo governo não irá impor leis que proíbam tais atividades, já está, provavelmente, a encorajá-los a intensificar as suas atividades. A partir do momento em que essas leis forem enfraquecidas ou abolidas, pode-se esperar que a desflorestação acelere consideravelmente. A aparente inclinação do governo para impulsionar atividades como a extração de ouro na Amazónia só piorará as coisas.
Subscribe to PS Digital Now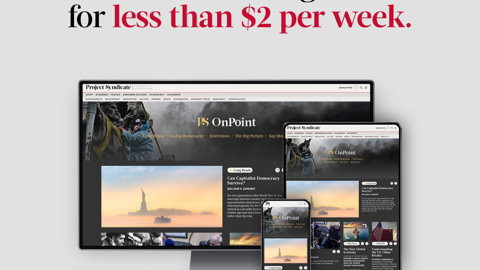 Subscribe to PS Digital Now
Access every new PS commentary, our entire On Point suite of subscriber-exclusive content – including Longer Reads, Insider Interviews, Big Picture/Big Question, and Say More – and the full PS archive.
Há poucas razões para acreditar que Bolsonaro não conseguirá cumprir a sua agenda ambiental destrutiva. Afinal de contas, representantes de extrema-direita, aliados a poderosos lobbies empresariais, dominam o novo congresso do Brasil.
Para tornar ainda mais fácil a destruição do ambiente, Bolsonaro comprometeu-se a fundir os ministérios do ambiente e da agricultura, embora já tenha recuado nessa questão. Ele agora está à procura de um ministro do ambiente que seja aliado dos ruralistas, ou grandes latifundiários, e nomeou um ministro da agricultura que quer levantar as restrições impostas no uso de produtos químicos perigosos na agricultura.
Bolsonaro também prometeu, durante a campanha eleitoral, retirar o Brasil do Acordo climático de Paris de 2015. Embora se tenha afastado dessa promessa, ele acaba de nomear um diplomata anticiência, que nega as alterações climáticas, como ministro dos Negócios Estrangeiros. Isso apresentará algumas dificuldades na candidatura do Brasil para acolher a Conferência das Nações Unidas sobre as Alterações Climáticas (COP25), no próximo ano.
Além de aumentar a vulnerabilidade dos recursos naturais do Brasil à exploração comercial, os cortes inevitáveis no orçamento ambiental sob a liderança de Bolsonaro prejudicam a capacidade do país de responder a desastres como os incêndios florestais. O Brasil já conta com um aumento desse tipo de incêndios –e com a destruição relacionada com os incêndios –devido à expansão da agricultura, a uma fiscalização e a uma vigilância mais frágeis e ao desmantelamento das corporações de bombeiros. Os planos de Bolsonaro irão agravar o problema.
E esse não é o único problema que a agenda de Bolsonaro irá agravar. A desigualdade socioeconómica aumentará. À medida que o governo dá mais poder sobre a floresta tropical aos grandes empresários, os cidadãos comuns - incluindo pequenos agricultores e moradores urbanos pobres - estão destinados a sofrer.
Mas os ecossistemas do Brasil são importantes para mais do que apenas aquele país - é o guardião da maior floresta tropical do planeta, um repositório de serviços ecológicos para o mundo inteiro, onde a maior parte da biodiversidade da Terra está concentrada. A Amazónia abriga mais espécies de plantas e animais do que qualquer outro ecossistema terrestre do planeta, e as suas chuvas e os seus rios alimentam grande parte da América do Sul. Além disso, as suas centenas de milhares de milhões de árvores armazenam grandes quantidades de carbono.
Nos últimos 100 anos, o Brasil reduziu a Mata Atlântica em mais de 90%, e desbastou 50% do Cerrado e quase 20% da Amazónia. Numa altura em que o Painel Intergovernamental sobre as Alterações Climáticas está a alertar para o facto de que precisamos de fazer progressos urgentes na redução das emissões de gases de efeito estufa, os planos de Bolsonaro alcançarão exatamente o oposto. Infelizmente para o Brasil, e para o resto do mundo, não há razão para acreditar que ele não possa ou não queira implementá-los.