Como funcionaria uma Utopia de IA
ANTUÉRPIA – Passaram mais de 500 anos desde que Sir Thomas More encontrou a inspiração para o "Reino de Utopia" ao passear pelas ruas de Antuérpia. Portanto, quando aí estive em Maio, vindo do Dubai, para falar sobre inteligência artificial (IA), não pude deixar de traçar paralelos com Raphael Hythloday, o personagem da Utopia que deleitou os ingleses do século XVI com histórias sobre um mundo melhor.
Sendo o lar do primeiro Ministério da IA do mundo, bem como de museus, academias e fundações dedicadas ao estudo do futuro, o Dubai percorre a sua própria viagem Hythloday-esca. Enquanto a Europa, em geral, fica cada vez mais ansiosa com as ameaças tecnológicas ao emprego, os Emirados Árabes Unidos têm abraçado entusiasticamente o potencial economizador de mão-de-obra da IA e da automação.
Existem razões práticas para esta situação. O rácio entre a mão-de-obra indígena e estrangeira nos estados do Golfo é muito desequilibrado, indo de um máximo de 67% na Arábia Saudita a um mínimo de 11% nos EAU. E como o ambiente desértico da região não permite mais crescimento populacional, a perspectiva de substituir pessoas por máquinas tornou-se cada vez mais atraente.
Mas também existe uma diferença cultural mais profunda entre as duas regiões. Ao contrário da Europa Ocidental, berço da Revolução Industrial e da "ética laboral protestante", as sociedades árabes normalmente não "vivem para trabalhar", mas antes "trabalham para viver", e atribuem maior valor ao tempo de lazer. Essas atitudes não são especialmente compatíveis com sistemas económicos que requeiram obter cada vez mais produtividade do factor trabalho, mas são adequadas a uma era de IA e de automação.
No Ocidente industrializado, as forças tecnológicas ameaçam os contratos sociais, que desde há muito assentam nos três pilares do capital, do trabalho e do estado. Durante séculos, o capital permitiu investir em máquinas, os trabalhadores utilizaram máquinas para produzir bens e serviços, e os governos cobraram impostos, forneceram bens públicos e redistribuíram os recursos conforme necessário. Mas esta divisão do trabalho criou um sistema social que é muito mais complicado do que o sistema do mundo Árabe e de outras economias não-industrializadas.
Por seu lado, os estados árabes nacionalizaram os recursos naturais, geriram as principais indústrias, realizaram trocas internacionais e distribuíram os recursos excedentários pela sociedade. Até recentemente, o crescimento populacional e os rendimentos decrescentes dos recursos naturais ameaçavam o contrato social. Mas com tecnologias que conseguem produzir e distribuir a maioria dos bens e serviços necessários ao que será essencialmente uma sociedade do lazer, o contrato social existente poderá na verdade ser melhorado, em vez de ser quebrado.
PS Events: What Economics is Missing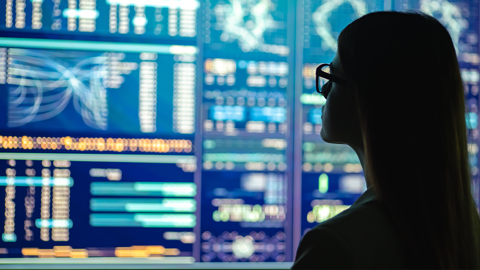 PS Events: What Economics is Missing
Our latest event, What Economics is Missing, is now live.
Click the link below for opening remarks from Dani Rodrik, followed by a discussion among Ashwini Deshpande, Raquel Fernández, Minouche Shafik, and Vera Songwe on how to achieve inclusivity in economics.

No Ocidente, a revolução tecnológica parece ter aumentado o fosso entre os detentores do capital e o resto da sociedade. Embora a produtividade tenha vindo a aumentar, a parte do trabalho no rendimento total encolheu. Para além dos detentores do capital, uma classe de lazer composta por yuppies e herdeiros também se apropriou de uma parte considerável dos excedentes criados por tecnologias que melhoram a produtividade. Os maiores perdedores são as pessoas com rendimentos baixos e com menos escolaridade.
Porém, mesmo aqui, concentrarmo-nos no impacto potencial da IA sobre a relação entre capital e emprego será um exemplo de pouca visão. Afinal, o populismo cresceu em muitos países ocidentais numa época de baixa quase histórica do desemprego. Possivelmente, o descontentamento actual reflectirá um desejo de uma melhor qualidade de vida, e não de mais trabalho. Os manifestantes franceses dos "coletes amarelos" reagiram inicialmente a políticas que teriam aumentado os custos das suas viagens diárias; os britânicos que votaram para sair da União Europeia esperavam que as suas contribuições para o bloco fossem redireccionadas para os serviços públicos nacionais. A maior parte da retórica antiglobalização e anti-imigração nasce da ansiedade relacionada com o crime, com a mudança cultural e com outras questões associadas à qualidade de vida, e não com os empregos.
O problema é que, segundo o contrato social do Ocidente, um desejo de mais lazer pode traduzir-se em exigências mutuamente incompatíveis. Os eleitores querem menos horas de trabalho mas rendimentos maiores, e esperam que os governos continuem a gerar receitas fiscais suficientes para fornecer cuidados de saúde, pensões e ensino. Não admira que a política do Ocidente tenha chegado a um impasse.
Felizmente, a IA e a inovação assente na informação podem oferecer um rumo em frente. No que poderíamos considerar como uma espécie de utopia de IA, o paradoxo de um maior estado com um menor orçamento podia ser reconciliado, porque o governo teria as ferramentas para expandir bens e serviços públicos a um custo muito reduzido.
O maior impedimento seria um impedimento cultural: já em 1948, o filósofo alemão Joseph Pieper advertia contra a "proletarização" dos povos, e apelava a que o lazer fosse a base da cultura. Os ocidentais teriam de abandonar a sua obsessão com a ética laboral, e o seu ressentimento arreigado contra os "aproveitadores" (NdT – "free riders" no original). Teriam de começar a diferenciar entre o trabalho necessário a uma existência digna, e o trabalho orientado para a acumulação de riqueza e para melhorar o estatuto. O primeiro poderia ser completamente eliminado.
Com o estado de espírito certo, todas as sociedades poderiam começar a forjar um novo contrato social centrado da IA, em que o estado capturaria uma maior parte da rendibilidade dos activos, e distribuiria o excedente gerado pela IA e pela automação aos residentes. Máquinas detidas pelo Estado produziriam uma gama alargada de bens e serviços, desde medicamentos genéricos, alimentos, vestuário e habitação, até investigação fundamental, segurança e transportes.
Algumas pessoas considerariam estas despesas como intervenções não justificadas sobre o mercado; outras preocupar-se-iam com a incapacidade do governo em satisfazer a procura pública de vários bens e serviços. Mas, mais uma vez, estes argumentos são míopes. Dado o ritmo dos avanços em IA e automação, os sistemas de produção detidos pelo estado – e a funcionar sem interrupções – terão uma capacidade quase ilimitada de oferta. A única limitação virá dos recursos naturais, uma restrição que continuaria a motivar a inovação tecnológica no sentido de uma gestão mais sustentável.
Numa utopia de IA, a intervenção estatal seria a regra, e a produção privada seria a excepção. O sector privado corrigiria as falhas colectivas e do governo, em vez de ser o governo a corrigir as falhas do mercado.
Imaginem viajar no tempo até 2071, o centenário dos EAU. Um Raphael Hythloday do futuro que visitasse Antuérpia vindo do Dubai traria consigo estas novidades: onde moro, o governo detém e explora as máquinas que produzem os bens e serviços mais necessários, permitindo às pessoas passarem o seu tempo em actividades de lazer, criativas e espirituais. Todas as preocupações relativas ao emprego e às taxas de imposto ficaram no passado. Este mundo também poderia ser o vosso mundo.