Steden zijn er voor de mensen
SINGAPORE –  In zijn Goddelijke Komedie beschrijft Dante één niveau van de hel (de Stad van Dis) als "Satans ellendige stad … vol verdriet en vreselijke kwellingen." Het had net zo goed een beschrijving kunnen zijn van veel moderne metropolen.
De wereld, en dan vooral Azië en het ten zuiden van de Sahara gelegen deel van Afrika, ondergaat een enorme golf van verstedelijking. En toch voltrekt dit zich grotendeels bij ontstentenis van enige vorm van stedelijke planning, terwijl de gemeenten die wél proberen plannen te maken er vaak niet in slagen die effectief af te dwingen, of fatsoenlijk rekening te houden met de behoeften van de meerderheid. Het gevolg is een grote hoeveelheid overbevolkte, vieze en wanordelijke steden, die de gezondheid en het geluk van hun inwoners ondermijnen.
Bij het plannen van onze steden hebben we de behoeften van auto's boven die van mensen geplaatst en te vaak de toegankelijkheid voor particuliere voertuigen benadrukt (terwijl voetgangers en fietsers bestraft worden voor roekeloos oversteken) – een benadering die voor nagenoeg permanente verkeersopstoppingen en zware vervuiling zorgt. De gemiddelde chauffeur in Los Angeles brengt 102 uur per jaar door in het spitsverkeer. In Jakarta rijdt en stopt de gemiddelde chauffeur ruim 33.000 keer per jaar.
Deels vanwege dergelijke opstoppingen nemen steden 70% van de mondiale koolstofvervuiling voor hun rekening. De Wereldgezondheidsorganisatie (WHO) schat dat zo'n 90% van de mensen in de hele wereld vervuilde lucht inademen. In lage- en middeninkomenslanden voldoet 98% van de steden met ruim 100.000 inwoners niet aan de luchtkwaliteitsnormen van de WHO.
Wat onderdak aangaat betekent het slecht plannen van grondgebruik dat wat zou moeten neerkomen op een living wage in veel steden niet eens genoeg is om behoorlijk te kunnen wonen. Volgens het Human Settlements Program van de Verenigde Naties wonen bijna één miljard mensen in sloppenwijken, en zou dit cijfer tegen 2030 kunnen verdubbelen. Bovendien blijkt uit recent onderzoek dat buurten vaak gesegregeerd zijn qua ras, etniciteit en inkomen – een belangrijk obstakel voor de sociale mobiliteit, ook tussen generaties onderling.
Maar we hebben de kans om dit te veranderen. De komende twintig jaar zal de wereld net zo veel stedelijke woningen en gerelateerde infrastuctuur bouwen als er in de hele menselijke geschiedenis zijn gebouwd. En veel steden in zowel rijke als arme landen bieden al voorbeelden van duurzaam, inclusief, leefbaar en mooi stedelijk design.
Subscribe to PS Digital Now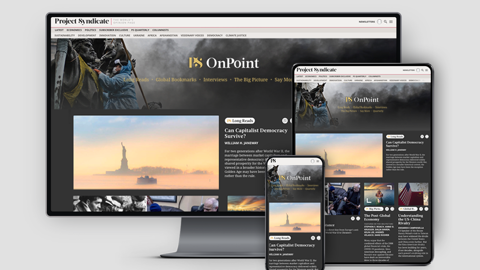 Subscribe to PS Digital Now
Access every new PS commentary, our entire On Point suite of subscriber-exclusive content – including Longer Reads, Insider Interviews, Big Picture/Big Question, and Say More – and the full PS archive.
Singapore heeft wat Jan Gehl "design op menselijke schaal" noemt geïmplementeerd. Het bottom-up design van buurten geeft burgers macht en benadrukt de diversiteit, zodat de opkomst van armoedegetto's wordt voorkomen via woningbouw voor verschillende inkomensgroepen, naast de toegang tot openbaar vervoer, gezondheidszorg en onderwijs van hoge kwaliteit.
Op dezelfde manier hebben, ondanks krachtige tegenstand, de toenmalige burgemeester Michael Bloomberg van New York City en zijn wethouder voor Vervoer Janette Sadik-Khan geïnvesteerd in beschermde fietspaden en openbaar vervoer. Londen, Singapore en Stockholm hebben lange tijd een filebelasting gebruikt om het rijden in auto's te ontmoedigen. In maart is Londen – net als Chengdu, Madrid, Paris en andere steden al hebben gedaan – nog een stap verder gegaan, door auto's helemaal uit centrale delen van de stad te verbannen, waardoor ultra-lage-emissiezones worden gecreëerd. Amsterdam, Tokio en Kopenhagen laten ons zien dat als je de straten in de stad smaller maakt het verkeer daardoor vertraagt, wat de veiligheid van voetgangers en fietsers ten goede komt.
Van het Colombiaanse Bogotá tot het Tanzaniaanse Dar es Salaam hebben steden in de hele wereld snelle busroutes aangelegd, die in wezen functioneren als een metrosysteem, maar goedkoper en sneller te bouwen zijn. Dichte stedelijke corridors duiken op naast deze speciale buslanen.
Sommige steden hebben ook het soort parkeerhervormingen doorgevoerd die allang worden bepleit door Donald Shoup van UCLA. Hiertoe behoren het afschaffen van minimale aantallen parkeerplaatsen voor gebouwen en het introduceren van dynamische prijzen, waardoor 5 tot 10% van de parkeerplaatsen leegblijft en de opbrengst naar de buurten terugvloeit.
Bovendien hoeven huizen niet langer als een beleggingsobject te worden gepositioneerd en gepropageerd; in plaats daarvan kan prioriteit worden gegeven aan huurwoningen, voor alle inkomenssegmenten, maar vooral voor degenen die behoefte hebben aan een betaalbaar onderkomen, zoals in Duitsland, Oostenrijk en Zwitserland. Daarnaast moeten de barrières in de regelgeving voor de bouw van nieuwe betaalbare woningen worden ontmanteld, waarbij gebieden met een hoge dichtheid en gemengd gebruik moeten worden ontwikkeld in de nabijheid van openbaar vervoer. Met dit doel voor ogen kunnen meer steden het voorbeeld van Kopenhagen volgen en publiek-private partnerschappen oprichten om te profiteren van de grote hoeveelheden onbenutte grond die in eigendom zijn bij de publieke diensten. Het zorgvuldig ontwerpen van gebouwen kan ze energie-positief maken, zodat ze meer energie produceren dan ze consumeren. Noorwegen is op dit terrein een pionier.
Tenslotte hebben steden stabiele inkomstenbronnen nodig om deze investeringen te financieren. Steden slagen er maar al te vaak niet in om het volledige potentieel aan te boren van op grond bezit gebaseerde vormen van financiering, met name de vastgoedbelasting. Maar met behulp van satellietbeelden en drones kunnen de belastingautoriteiten nu binnen een paar weken een kadaster samenstellen dat laat zien hoe grond wordt bezet en gebruikt.
Met zorgvuldige planning, samenwerking, communicatie en consensus kunnen steden de levens van hun inwoners transformeren. Initiatieven als het Global Platform for Sustainable Cities van de Wereldbank en de City Planning Labs ondersteunen de inspanningen van steden door kennis te delen en op bewijzen gebaseerde stedenplanning te faciliteren. Als we nu doen wat nodig is om te zorgen voor inclusieve, weerbare en duurzame verstedelijking, kan Dante's Stad van Dis in de aan zijn verbeelding ontsproten hel blijven.
Vertaling: Menno Grootveld