Stínový mor
Minulý měsíc se v Barceloně konala 14. mezinárodní konference o AIDS. Globální epidemie HIV se díky ní stala opět na chvíli středem pozornosti médií - a není divu. OSN odhaduje, že počet osob trpících touto chorobou, kterých je dnes 40 milionů, se v příštích letech prudce zvýší, a předpokládá, že do roku 2010 zůstane 25 milionů dětí mladších patnácti let bez jednoho nebo obou rodičů. Postup viru HIV je ovšem úzce spojen se návratem jisté mnohem dávnější vraždící nemoci.
Tuberkulóza se stejně jako běžná chřipka přenáší vzduchem, například kašláním nebo kýcháním, i když je mnohem méně infekční. Ovšem na rozdíl od chřipky dokáží bacily tuberkulózy přežít v plicích několik let. Chrání je zde totiž "ochranná zeď" z cihel lidského imunitního systému. Tyto latentní baktérie se aktivují v okamžiku, kdy se působením jiných faktorů oslabí tělesný imunitní systém člověka. Proto také v minulosti tuberkulózu provázely špatné životní podmínky, podvýživa či diabetes.
V posledních dvaceti letech tyto historické komplice zastínil virus HIV a zvedl světový výskyt tuberkulózy na alarmující výši: 8,7 milionu nových případů ročně a dva miliony úmrtí. Na tuberkulózu umírají lidé většinou v rozvojovém světě - kde je zpravidla vyvolána nákazou HIV. Z celkového počtu úmrtí v rozvojových zemích, kterým moderní medicína umí dnes už zabránit, má 25 procent na svědomí tuberkulóza. Celkový dopad této choroby je o to větší, že její cílovou skupinou jsou mladí a ekonomicky aktivní lidé. Chudé země tak tuberkulóza odsuzuje k dalším dlouhým desítkám let zoufalé chudoby.
Proti tuberkulóze - na rozdíl od HIV - existuje vakcína (ačkoli ne velmi účinná) a další léky, které chorobu dokáží spolehlivě vyléčit, je-li podchycena hned po jejím vypuknutí. Klíčovým prvkem každé snahy komplexně vyhladit výskyt nemoci je rychlá diagnóza a léčba infekčních případů. Diagnóza je levná, jednoduchá a rychlá: mikroskopické vyšetření slin, které nestojí víc než pár amerických centů, dokáže odhalit přítomnost bacilů do jedné hodiny. Léčba se skládá z antibiotik (čtyři léky první dva měsíce, dva léky další čtyři měsíce), která při správné aplikaci vyléčí 95 procent případů tuberkulózy, a to za cenu 30 amerických dolarů na jednoho pacienta.
Problém je v tom, že lidé často léčby zanechají už po prvních známkách klinického zlepšení - většinou po dvou až třech měsících. Příslušníci vysoce rizikových skupin, například přistěhovalci, bezdomovci, prostitutky a chudí, se zpravidla musí stěhovat za prací. V takových případech se mohou objevit nové, rezistentní bacily tuberkulózy, které už lze vyléčit jen mnohem toxičtějšími a dražšími léky. Čím více se používají tyto toxičtější léky, tím rychleji se objevují a šíří kmeny odolné vůči lékům - to je například problém v bývalém Sovětském svazu, kde je až 10 procent nově diagnostikovaných případů odolných vůči několika lékům najednou.
Světová zdravotnická organizace (WHO) doporučuje širší strategii - nazvanou DOTS -, která ke kontrole tuberkulózy, včetně diagnostického testování, nepřetržité dodávky léků a systému záznamu, vykazování a hodnocení výsledků, vyzývá vlády všech zemí. Strategie DOTS dále požaduje, aby na standardní léčbu tuberkulózy dohlíželi kvalifikovaní zdravotníci tak, aby byla jistota, že pacienti zůstanou na antibiotikách plných šest měsíců a že se tak u bacilů zpomalí vývoj rezistence. Strategii však dnes realizuje jen 148 z 211 zemí (45 procent světové populace).
Introductory Offer: Save 30% on PS Digital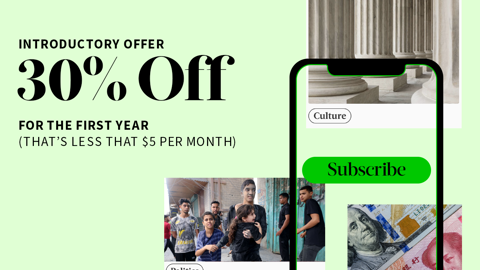 Introductory Offer: Save 30% on PS Digital
Subscribe now to gain greater access to Project Syndicate – including every commentary and our entire On Point suite of subscriber-exclusive content – starting at less than $5 per month.
WHO odhaduje, že 80 procent všech případů tuberkulózy je soustředěno ve 23 zemích, chudých a většinou v Africe, Asii a bývalém SSSR - přesně tam, kde se nejrychleji šíří infekce HIV. Příležitosti k prevenci obou nemocí je nutno využít najednou, což vyžaduje úzkou spolupráci mezi programy na kontrolu tuberkulózy a AIDS. Například širší využívání retrovirální léčby může u pacientů s HIV obnovit imunitu, díky níž je pak léčba tuberkulózy účinnější. To ale samozřejmě platí jen v případě, že do zemí, které si retrovirální léčbu nemohou dovolit, proudí dostatek technické i finanční podpory.
Zájem by na tom rozhodně měly mít rozvinuté země. Západní Evropa si myslela, že nad tuberkulózou zvítězila na konci 70. let a zrušila síť speciálních lékáren. Počátkem 90. let, po návratu tuberkulózy do USA, si západoevropské země najednou uvědomily, že pokles diagnostikovaných případů se zastavil či dokonce obrátil a že stojí před novými problémy v podobě rostoucí imigrace, infekce HIV či importované rezistenci proti několika antibiotikům najednou. Případy multirezistentní tuberkulózy probudily veřejné mínění. Byly vyvinuty nové kontrolní strategie a implementovány nové monitorovací systémy k měření jejich účinnosti.
Kvalita kontroly tuberkulózy však ve větší části světa není dostatečná. Tuberkulóza je přitom vpravdě globální choroba. Nelze ji potlačit v jedné zemi, když u sousedů je epidemie. Přes 50 procent případů v rozvinutých zemích - Dánsku, Izraeli, Lucembursku, Nizozemsku, Norsku, Svédsku a Svýcarsku - je cizího původu. Tito pacienti často nedodržují léčbu a domluva s nimi je obtížná. Z toho vyplývá potřeba přístupné, kulturně citlivé zdravotní služby, která dokáže do procesu léčby - od prvního kontaktu do finálního vyléčení - zapojit vůdčí představitele jednotlivých skupin společnosti.
Mezinárodní technická a finanční spolupráce má zajistit, aby odborné znalosti neubývaly ani v zemích, kde se počet případů tuberkulózy snižuje. Aby se kvalita kontroly tuberkulózy zkvalitnila v globálním měřítku, musí dárcovské země i příjemci nejprve definovat cíle, finanční náklady a technické požadavky. Jinými slovy - v centru pozornosti médií si vedle HIV "zaslouží" stát i tuberkulóza.