Electrificar o mercado laboral de África
NAIROBI/PARIS – A África está à beira de uma crise de emprego que pressagia profundas ramificações económicas, políticas e sociais. Mas a crise pode ser evitada, e uma das soluções poderá ser tão simples como acender a luz.
Todos os anos, perto de 13 milhões de jovens procuram trabalho em África, mas só cerca de três milhões encontram empregos. Prevê-se que a população juvenil do continente duplique até 2050, para 840 milhões, mas as escolas e universidades de África não produzem suficientes diplomados com as competências técnicas para serem bem-sucedidos no local de trabalho do futuro. Embora o Banco Africano de Desenvolvimento (BAD) espere criar 25 milhões de novos empregos no prazo de uma década, através da sua iniciativa Jobs for Youth in Africa, não é imediatamente evidente de onde poderão surgir estas oportunidades.
Mas existe uma indústria que está bem posicionada para suprir a falta de postos de trabalho: a indústria das energias renováveis.
Esta indústria – e, em especial, a produção de energia em pequena escala, como os painéis solares instalados em telhados e as mini-redes verdes – tem potencial para sustentar o crescimento do emprego africano. Com efeito, calculámos que até um quinto do compromisso do BAD quanto ao emprego poderia ser satisfeito somente pela actividade económica relacionada com a indústria da energia solar autónoma – através de empregos directos e indirectos.
Por todo o mundo, o crescimento do emprego na indústria das energias renováveis está a explodir, enquanto o emprego na produção tradicional de energia se retrai (essencialmente devido ao encerramento das centrais a carvão). Os países africanos podem esperar uma tendência semelhante, à medida que se empenham para conseguirem o acesso universal à electricidade. Para alcançar este objectivo, o BAD estima que cerca de 40% das novas ligações do continente – 75 milhões de agregados familiares – precisarão de ser asseguradas por soluções fora da rede convencional.
Embora o investimento nas energias renováveis descentralizadas em África esteja a aumentar, mais de 600 milhões de pessoas na África Subsaariana ainda não têm acesso a electricidade. Para assegurar a ligação destes clientes, que vivem na sua maioria em áreas rurais, será necessário um grande número de trabalhadores especializados e de empreendedores. Apesar da procura de energia fora da rede convencional ter potencial para criar mais de 4,5 milhões de empregos globalmente, de acordo com a Agência Internacional para as Energias Renováveis, em toda a África só foram criados cerca de 76 000 empregos nas energias renováveis, menos de 1% dos 10,3 milhões globais.
Subscribe to PS Digital Now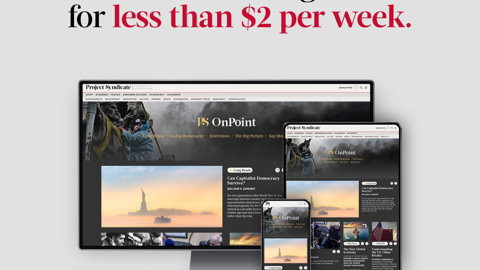 Subscribe to PS Digital Now
Access every new PS commentary, our entire On Point suite of subscriber-exclusive content – including Longer Reads, Insider Interviews, Big Picture/Big Question, and Say More – and the full PS archive.
Se for devidamente gerida e apoiada, a revolução das energias renováveis em África poderá criar empregos muito além do próprio sector da energia. Assim que os consumidores de África consigam aceder à electricidade, quererão electrodomésticos e outros bens, o que gerará procura para novos serviços e criará ainda mais oportunidades para trabalhadores especializados.
Além disso, a electrificação pode ajudar a estimular o crescimento das pequenas e médias empresas, que sofrem desproporcionalmente quando a energia é muito cara ou pouco fiável. Como metade de todas as empresas africanas possui ou partilha um gerador, e refere a electricidade como uma limitação importante, as energias renováveis descentralizadas poderiam garantir a produtividade das PME de África e o emprego dos seus trabalhadores. As soluções fora da rede convencional também permitiriam o lançamento de novas empresas, especialmente na agricultura, e encurtar o seu caminho para a rendibilidade.
A expansão do acesso às energias renováveis também beneficiaria os países africanos de muitas outras maneiras, por exemplo através da redução da pobreza, da promoção da igualdade entre os géneros, da melhoria do saneamento, e da redução de emissões de gases com efeito de estufa. Como dizia frequentemente o antigo Secretário-Geral das Nações Unidas, Ban Ki-moon, a energia acessível e limpa "será essencial" ao cumprimento de quase todos os propósitos definidos nos Objectivos de Desenvolvimento Sustentável das Nações Unidas.
Mas para conseguir o acesso universal será necessária uma mão-de-obra treinada, e África sofre actualmente de uma escassez de capital humano capaz. As empresas de energia como a nossa – a M-KOPA tem mais de 800 empregados a tempo inteiro, por exemplo – já começam a ter dificuldades em contratar talentos "preparados para o emprego" no sector das energias renováveis.
Em quase todas as regiões, os países africanos foram lentos a assegurar que a prontidão da próxima geração de trabalhadores de energia; o desenvolvimento de competências tem sido normalmente considerado a posteriori. Isto tem de mudar, e rapidamente. O futuro da energia limpa em África necessitará de muitos técnicos especializados, e os governos precisam de começar já a formá-los. As parcerias público-privadas, como o programa Access to Energy da Schneider Electric, formaram muitos electricistas globalmente, mas só uma pequena fracção destes foi em África.
Há dois anos, Akinwumi A. Adesina, o presidente do BAD, lamentava que muitos países africanos estivessem "a formar os nossos jovens para os empregos de ontem, e não para os empregos do futuro". Chegou o momento para inverter essa tendência. Com o apoio dedicado dos governos, da indústria, da sociedade civil, e das agências multilaterais, as energias renováveis descentralizadas podem fazer mais do que iluminar um continente; também podem pô-lo a trabalhar.