Špatná sázka na syntetickou biologii
LAS VEGAS – Las Vegas se zdá jako vhodné místo pro start riskantní korporátní hry, která může zničit živobytí milionů drobných zemědělců. Mezinárodní potravní konglomerát Cargill si začátkem tohoto měsíce vybral známý Strip v Las Vegas pro představení produktu, od něhož se očekává senzace: EverSweet, sladidlo vyrobené ze "stejných sladkých komponent, jako jsou ty ve stévii."
Nicméně, navzdory závislosti Cargillu na stévii v jeho propagačních materiálech, neobsahuje EverSweet ani lísteček této rostliny. Nový produkt Cargillu je příkladem syntetické biologie, druh genetického inženýrství, které využívá modifikovaný organismus k výrobě směsí, které by nikdy přirozeně nevznikly. Co dělá chuť EverSweetu sladkou není stévie, ale sloučenina vyprodukovaná bioinženýrskými kvasnicemi.
Syntetická biologie je high-tech, ale také potenciálně "high-risk." I když přitahuje miliardy dolarů v investicích, je předmětem rostoucího mezinárodního zájmu. Cargill výmluvně nezdůrazňuje použití kontroverzní technologie; místo toho společnost popisuje EverSweet jako produkt "speciálně vyrobených pekařských kvasnic," jako kdyby šlo o recept používaný po století v bavorských vesnicích.
Rozlišovat rizika, která můžou představovat ingredience v jídle vyrobené z tohoto druhu genetického inženýrství – odlišné od těch již známých z jiných typů transgenních potravin – je stále v počáteční fázi. Ve svém nedávném stanovisku uvedla vědecká komise Evropské unie, že zatímco by posuzování rizik, které se používá pro hodnocení geneticky modifikovaných organizmů, mělo být aplikovatelné na aspekty syntetické biologie, ve specifických případech mohou být potřeba nové přístupy ke zhodnocení bezpečnosti této technologie.
Existuje jedna oblast, ve které jsou rizika již zřetelná: ekonomická újma, která vznikne nahrazením na poli pěstované stévie složeninou "vypěstovanou" v laboratoři. Guarani, domorodí obyvatelé v Paraguayi, pěstují a používají rostlinu již po staletí. V nedávné době se z ní dokonce v potravinářství stala mánie, hnaná strachem ze soudních pří o obezitě. Když hlavní značky jako Cola a Pepsi agresivním způsobem uvedly na trh stévií slazené nápoje, označované jako přírodní a zdravé, zemědělská výměra rostliny prudce vzrostla. Analytici očekávají, že trh se stévií dosáhne do roku 2017 275 milionů dolarů.
Globální lídři v produkci stévie jsou Paraguay, Čína, Spojené státy, s Keňou v těsném závěsu. Na začátku roku 2015 potkal Mariam Bassey (reprezentující ETC Group) farmáře v Keni aby pochopil, co pro ně může znamenat soupeření se syntetickou biologií. Byli velmi ustaraní. Pro Ann Nduta Kanini, ovdovělou matku osmi dětí, znamenal prodej stévie možnost, jak děti uživit a poslat je do školy. Když jsme se zeptali Paila Mwangi Kigaa, dalšího drobného zemědělce, co by použití syntetické biologie firmy Cargill znamenalo pro něj a jeho sousedy, odpověděl, že "pěstování stévie v jejich továrnách ovlivní naše životy!"
Subscribe to PS Digital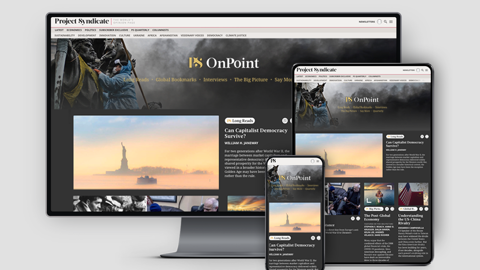 Subscribe to PS Digital
Access every new PS commentary, our entire On Point suite of subscriber-exclusive content – including Longer Reads, Insider Interviews, Big Picture/Big Question, and Say More – and the full PS archive.
Kromě toho, chudí farmáři byli aktivně pobízeni k investici do stévie, protože její kultivace může pomoci zachovat křehké a unikátní ekosystémy. Světové ekonomické fórum ve svém každoročním průzkumu o hlavních globálních rizicích uvedlo, že "vynález levných, syntetických alternativ k zemědělskému vývozu vysoké hodnoty … by mohlo náhle destabilizovat zranitelné ekonomiky, když by odstranilo zdroj příjmu, na kterém jsou farmáři závislí."
A farmáři stévie nejsou jediní, kdo by měl být znepokojen. Ingredience, které jsou nebo pravděpodobně budou nahrazovány, zahrnují vanilku, šafrán, kokosový olej, pačuli, olivový skvalen a růžový olej. Největší světové kosmetické, potravinářské a parfémářské společnosti doufají, že syntetická biologie jim pomůže nahradit více než 200 přírodních extraktů. Podle Mezinárodní federace esenciálních olejů a obchodu s aromatem (IFEAT) je zhruba 95% těchto rostlinných výtažků produkováno drobnými zemědělci, což přináší velice žádaný přísun peněz do jedněch z nejchudších světových společenství.
Konzumenti jsou si naštěstí čím dál více vědomi rizik představovaných syntetickou biologií a firmy na to reagují. Ikonická zmrzlinářská společnost Ben and Jerry's počátkem tohoto roku přislíbila, že nebude používat žádné ingredience, které jsou výsledkem syntetické biologie. Stejně tak potvrdil Häagen-Dazs, že do své zmrzliny nebude používat vanilkovou příchuť vyráběnou díky syntetické biologii. A společnost Ecover, prodávající přírodní čisticí prostředky, byla po petici desítek tisíc rozhněvaných spotřebitelů nucena rychle zastavit experiment, ve kterém do pracího prostředku používala algalový olej produkovaný skrze syntetickou biologii.
Tohle stěží zůstanou izolované příklady. Non-GMO Project, čím dál vlivnější štítkovací organizace, rozhodla, že 33000 produktů nesoucích její pečeť nesmí používat syntetickou biologii. Mezitím také Evropská asociace pro stévii (European Stevia Association - EUSTAS) vyjádřila znepokojení, že EverSweet bude podkopávat reputaci stévie jako bezpečné a přirodní.
Temná mračna stahující se nad syntetickou biologií nemusela být při zářivém uvedení produktu firmy Cargill viditelná. |Tím, že soupeří s chudými farmáři a klame konzumenty o původu jeho ingrediencí, zanechává Eversweet a další příklady syntetické biologie hořkost na obou koncích produktového řetězce. Proto by to, co se stalo ve Vegas, mělo zůstat ve Vegas.