Odważna i Realistyczna Transformacja Energetyczna
ABU DHABI - Rekordowy wzrost udziału energii odnawialnych, które w ubiegłym roku stanowiły ponad 80% wszystkich nowych mocy wytwórczych, jest jak dotąd najwyraźniejszym znakiem, że transformacja energetyczna nabiera tempa. Ostatnie wydarzenia pokazały jednak, że odłączenie obecnego systemu energetycznego - zanim zbudujemy wystarczająco solidną alternatywę - zagraża zarówno postępowi gospodarczemu, jak i klimatycznemu, a także stawia pod znakiem zapytania możliwość zapewnienia sprawiedliwej transformacji, która będzie dostępna dla wszystkich.
Udana transformacja energetyczna musi opierać się na wspólnym postępie dla gospodarki i klimatu. Musi opierać się na faktach naukowych, gospodarczych i inżynieryjnych, doceniać liczne dylematy i trudne kompromisy oraz przyspieszać wdrażanie praktycznych rozwiązań. Do tego potrzebne jest podejście integracyjne, które wykorzystuje doświadczenia wszystkich sektorów społeczeństwa i - co ważne - nie wyklucza sektora energetycznego.
Świat stał już w obliczu głębokiego kryzysu podaży energii, gdy gospodarki zaczęły odbijać się od pandemii COVID-19. Konflikt rosyjsko-ukraiński spowodował, że rynek stał się jeszcze mniejszy i zmusił kraje do ponownej oceny swoich pilnych, krótkoterminowych, strategicznych potrzeb energetycznych. Tak więc przesłanie dla rządów powinno być jasne: polityka mająca na celu zbyt szybkie wycofanie się z węglowodorów, bez odpowiednich realnych alternatyw, jest samobójcza. Podważą one bezpieczeństwo energetyczne, naruszą stabilność gospodarczą i pozostawią mniejszy dochód dostępny na inwestycje w transformację energetyczną.
Potrzebna jest nowa, realistyczna strategia, która będzie praktyczna, pro-wzrostowa i pro-klimatyczna. Strategia ta musi uwzględniać złożoność systemów energetycznych i przemysłowych oraz fakt, że skala wymaganej transformacji jest kolosalna i wymaga większej zgodności i współpracy we wszystkich dziedzinach, od alokacji kapitału po projektowanie produktów, politykę publiczną i zmianę zachowań. Oznacza to, że w pierwszej kolejności należy zbadać stronę popytową systemu energetycznego. Wiatr i energia słoneczna czynią wielkie postępy, ale większość energii jest wykorzystywana w przemyśle ciężkim, produkcji, budownictwie, transporcie i rolnictwie. Te trudniejsze do zlikwidowania sektory mają największy wpływ na klimat i dlatego wymagają większych inwestycji, począwszy od teraz.
Podczas gdy globalne inwestycje w energię odnawialną przekroczyły w zeszłym roku 365 miliardów dolarów, łączne inwestycje w magazynowanie energii, wychwytywanie dwutlenku węgla i łańcuch wartości wodoru wyniosły zaledwie 12 miliardów dolarów. To zdecydowanie za mało. Szacuje się, że w ciągu najbliższych 30 lat transformacja energetyczna będzie wymagała inwestycji o wartości ponad 250 bilionów dolarów. Oczywiście żaden kraj - a tym bardziej żadna firma - nie jest w stanie udźwignąć tego rachunku.
Ale finansowanie nie jest jedynym problemem. Transformacja energetyczna wymaga czasu. Chociaż w 2021 roku wiatr i słońce stanowiły zdecydowaną większość wszystkich nowych mocy wytwórczych, to nadal stanowią one zaledwie 4% dzisiejszego miksu energetycznego. W związku z tym, że światowe potrzeby energetyczne stale rosną, utrzymanie globalnego bezpieczeństwa energetycznego będzie wymagało, aby ropa naftowa i gaz ziemny pozostały znaczącą częścią miksu przez kolejne dekady.
PS Events: What Economics is Missing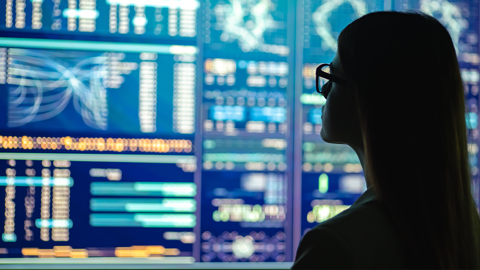 PS Events: What Economics is Missing
Our latest event, What Economics is Missing, is now live.
Click the link below for opening remarks from Dani Rodrik, followed by a discussion among Ashwini Deshpande, Raquel Fernández, Minouche Shafik, and Vera Songwe on how to achieve inclusivity in economics.

Dlatego właśnie musimy teraz zrobić więcej, aby zmniejszyć wpływ ropy i gazu na klimat. Producenci, rządy i sektor prywatny muszą współpracować, aby każda nowa jednostka wydobycia była mniej emisyjna niż poprzednia. Będzie to wymagało wspierającej polityki fiskalnej poprzez zachęty podatkowe, wydajności operacyjnej poprzez technologię, większych zobowiązań do redukcji metanu i spalania oraz znacznie większych inwestycji w technologie wychwytywania węgla.
Te realia kierują podejściem Zjednoczonych Emiratów Arabskich do transformacji energetycznej, która polega na kontynuacji zaspokajania globalnych potrzeb dziś, przy jednoczesnym inwestowaniu w nowe systemy energetyczne przyszłości. Zjednoczone Emiraty Arabskie posiadają trzy największe na świecie elektrownie słoneczne, zainwestowały w projekty odnawialne w ponad 40 krajach rozwiniętych i rozwijających się, a do 2030 r. planują zwiększyć swój portfel odnawialnych źródeł energii do 100 gigawatów. Zainwestowaliśmy również w energię jądrową i kładziemy fundamenty łańcucha wartości wodoru, który jest kluczem do osiągnięcia zerowej emisji netto.
Chociaż ZEA pozostają niezawodnym dostawcą ropy naftowej i gazu ziemnego o najniższym poziomie emisji dwutlenku węgla na świecie, to przed końcem tej dekady zmniejszymy ich intensywność o kolejne 25%. Jako pierwszy kraj na Bliskim Wschodzie i w Afryce Północnej, który ogłosił strategiczną inicjatywę zerowej emisji netto do 2050 r., dekarbonizujemy naszą gospodarkę sektor po sektorze. Ustanowiliśmy pierwszy w regionie program wychwytywania dwutlenku węgla na skalę przemysłową, a cała energia elektryczna zużywana przez nasz narodowy koncern naftowy pochodzi z bezemisyjnej energii jądrowej i słonecznej.
W miarę zbliżania się tegorocznej Konferencji Narodów Zjednoczonych w sprawie Zmian Klimatu (COP27) oraz przygotowań Zjednoczonych Emiratów Arabskich do roli gospodarza COP28 w 2023 r., musimy skupić się na praktycznych rozwiązaniach, które pomogą rozwiązać dylemat zabezpieczenia dostępnych, przystępnych cenowo i zrównoważonych dostaw energii. Jeśli proces COP ma spełnić obietnice porozumienia paryskiego, potrzebujemy integracyjnego dialogu na temat ram realistycznej transformacji energetycznej. Dialog ten powinien objąć wszystkich, od rządów i społeczeństwa obywatelskiego po naukowców i sektor prywatny. Muszą w nim uczestniczyć specjaliści z całego sektora energetycznego, ponieważ w przeciwnym razie nie jest możliwa racjonalna dyskusja na temat praktycznych aspektów transformacji energetycznej, która ogranicza emisje bez hamowania postępu gospodarczego.
Nie czekajmy jednak z rozpoczęciem tej rozmowy. Jeśli mamy zamiar wywiązać się z zobowiązań zawartych w porozumieniu paryskim, musimy teraz osiągnąć rezultaty dla klimatu i gospodarki. Naszym ostatecznym celem powinno być powstrzymanie emisji, nie postępu.
Z angielskiego przetłumaczyła Marz McNamer