Het ontsluiten van publieke rijkdom kan de ontwikkeling schragen
NEW YORK – Na het einde van de Eerste Wereldoorlog was Havana een tijdlang een van de rijkste steden ter wereld. In het eerste halfjaar van 1920 betekenden een stijgende suikerprijs en een gunstig mondiaal klimaat dat kredieten en financiering Cuba overspoelden, om de zogenoemde Dans van de Miljoenen te voeden. Maar zoals David Lubin in herinnering brengt in zijn boek Dance of the Trillions, kwam het feest nog voordat het jaar voorbij was abrupt ten einde, grotendeels als gevolg van Amerikaanse rentestijgingen, waardoor het geld weer naar de VS ging stromen. De Cubaanse suikerindustrie is deze klap nooit meer te boven gekomen.
Nu de Amerikaanse kredieten aan niet-bancaire debiteuren in ontwikkelingslanden sinds de mondiale financiële crisis van 2008 meer dan verdubbeld zijn – en eind 2017 de $3,7 bln bereikt hebben – zouden de ervaringen van Cuba als een waarschuwing moeten dienen. Maar voor de ontwikkelingslanden van vandaag is er nog een extra complicatie: de mondiale financiële sector wordt steeds vaker niet door de Washington Consensus geregeerd, die garant staat voor transparantie en regels die voor iedereen gelden, maar door een ondoorzichtige en bevooroordeelde "Beijing Consensus."
China is nu de tweede economie ter wereld en de grootste verstrekker van kredieten aan de opkomende markten in de hele wereld, na het gat te hebben gevuld dat werd opengelaten door zich terugtrekkende westerse crediteuren. De voorwaarden die aan deze kredieten verbonden zijn, zijn zo ondoorzichtig dat alleen China informatie heeft over het volume, de vervaltijd en de kosten van de uitstaande leningen, die op bilaterale basis worden verstrekt, dikwijls om politieke of strategische redenen. Als gevolg daarvan is het inschatten van de duurzaamheid van deze kredieten moeilijker dan ooit.
Maar er zijn goede redenen om aan te nemen dat veel landen voor ernstige risico's staan. Volgens het Internationale Monetaire Fonds heeft ruim 45% van de lageinkomenslanden moeite zijn schulden af te betalen. En kredietbeoordelaar Moody's merkt op dat veel van de landen die China heeft uitverkoren voor deelname aan zijn op de infrastructuur gerichte Belt and Road Initiative tot de financieel meest onzekere van de wereld behoren.
Landen hoeven niet overgeleverd te zijn aan de genade van grote kredietverleners als China. Volgens het IMF zijn de publieke bezittingen in de hele wereld minstens tweemaal het mondiale bbp waard. In plaats van deze bezittingen te veronachtzamen, zoals de meeste overheden vandaag de dag doen, zouden landen ze moeten gebruiken om waarde te genereren.
De meeste overheden zijn eigenaar van vliegvelden, havens, metrosystemen en nutsbedrijven, en van veel meer vastgoed dan mensen over het algemeen beseffen. De jaarrekeningen van Boston duiden er bijvoorbeeld op dat de stad een negatieve nettowaarde heeft. Maar de totale vastgoedportefeuille van Boston heeft feitelijk bijna veertig maal de boekwaarde, omdat het vastgoed in de boeken staat voor de historische prijs. Met andere woorden: de stad heeft enorme hoeveelheden verborgen rijkdom.
Subscribe to PS Digital Now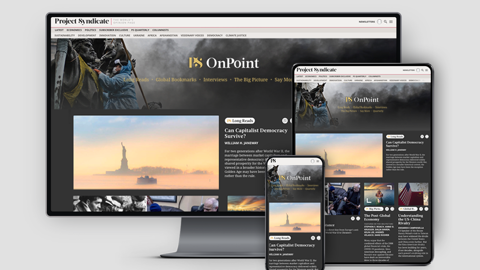 Subscribe to PS Digital Now
Access every new PS commentary, our entire On Point suite of subscriber-exclusive content – including Longer Reads, Insider Interviews, Big Picture/Big Question, and Say More – and the full PS archive.
En Boston is bepaald niet uniek. Publiek vastgoed is vaak zo'n 100% van het bbp waard van een bepaalde jurisdictie, het equivalent van een kwart van de totale waarde van de vastgoedmarkt. Overheden beseffen dit eenvoudigweg niet, wat enorme kosten aan gemiste kansen impliceert.
Met een professioneel en politiek onafhankelijk management kan een stad, zo mag redelijkerwijs worden aangenomen, een rendement van 3% verdienen op zijn commerciële bezittingen. Dit zou neerkomen op een inkomen dat vele malen groter is dan het huidige van Boston. Voor veel economieën zou een professioneel management van publieke bezittingen jaarlijks meer omzet genereren dan de belastingen, waardoor de hoeveelheid geld die beschikbaar is voor investeringen in de infrastructuur drastisch zou toenemen.
Deze aanpak is bewezen door Aziatische steden als Singapore en Hong Kong, die op een gegeven moment net zo arm waren als veel andere steden in het zich ontwikkelende Azië van vandaag de dag, en zeker veel minder rijk dan Havana in het verleden. Het is de moeite waard in herinnering te brengen dat toen Singapore eind jaren zestig onafhankelijk werd, het nauwelijks een zeer veelbelovende plek was. In feite was Singapore toen gevaarlijker en riskanter dan de meeste steden van nu.
Destijds verwachtten weinigen dat Singapore zou kunnen overleven, laat staan bloeien. De eerste premier van Singapore, Lee Kuan Yew, zou volgens velen ooit (al in 1957) hebben gezegd dat het idee van een mogelijk onafhankelijk Singapore een "politieke, economische en geografische absurditeit" was.
Toch is de stad erin geslaagd te bloeien, deels dankzij de onorthodoxe beslissing om zijn publieke rijkdom te ontsluiten door portefeuilles met bezittingen in publieke vastgoedfondsen onder te brengen, waarvoor professionele managers verantwoordelijk werden.
Temasek en GIC, de houdstermaatschappijen die door de regering zijn opgericht, hebben bestuursinstrumenten gebruikt die ze aan de privésector hebben ontleend om de economische ontwikkeling van Singapore te financieren. HDB, het huisvestingsfonds van Singapore, heeft bijna 80% van de burgers van de stadstaat van sociale huisvesting voorzien.
In de jaren negentig zagen de stadsbestuurders van Kopenhagen zich door de economische malaise en de hoge werkloosheid gedwongen creatieve maatregelen te treffen, door de oude havenwijk van stad en een voormalig militair garnizoen aan de rand van de stad  onder te brengen in een professioneel bestuurd publiek fonds. Behalve dat de havenwijk werd veranderd in een zeer begerenswaardig gebied, heeft het fonds het stadsbestuur in staat gesteld een vervoerssysteem te bouwen, zonder gebruik te maken van belastinginkomsten.
Op dezelfde manier heeft Hong Kong, dat zich goed bewust was van de eigen begrotingstechnische beperkingen, een manier gevonden om een metro- en spoorwegsysteem aan te leggen met de omvang van dat van New York City, zonder er ook maar één belastingdollar aan te spenderen; de stad ontwikkelde het vastgoed dat grensde aan de stations.
Het lijdt geen twijfel dat afhankelijkheid van extern kapitaal ernstige risico's met zich meebrengt, vooral als dat kapitaal makkelijk kan vluchten, zoals Cuba op een harde manier heeft ondervonden. Maar het gebruik maken van bestaande publieke bezittingen kan de overheidsfinanciën sterker maken, de duurzaamheid van de schulden bevorderen en de kredietwaardigheid vergroten, waardoor de economische ontwikkeling op de langere termijn wordt geschraagd. Er zou geen crisis voor nodig moeten zijn om overheden ertoe aan te zetten deze koers te volgen.
Vertaling: Menno Grootveld