Jak zvítězit v boji proti smrtelným nemocem
MAPUTO – Jedním z největších úspěchů rozvojové pomoci za poslední dekádu je Globální fond pro boj proti tuberkulóze, AIDS a malárii. Globální fond zachránil miliony životů a pomohl zemím po celém světě bránit se třem epidemickým nemocem. Teď se obrací na světové vlády a soukromý sektor se žádostí o financování na další tři roky, přičemž vlády se chystají o dalším financování rozhodnout zkraje prosince ve Washingtonu.
Ještě v roce 2000 epidemie HIV/AIDS devastovala nejchudší země světa, zejména v Africe. Nová antiretrovirální léčiva už sice byla vyvinuta a v bohatých zemích se používala, ale pro ty nejchudší byla příliš nákladná. Miliony chudých lidí umíraly na AIDS, přestože nové léky by jim dokázaly zajistit přežití.
Vracely se také další dvě smrtelné nemoci, malárie a tuberkulóza. Počet úmrtí na malárii prudce stoupal, zčásti proto, že zdravotnické soustavy chudých zemí byly dramaticky podfinancované, a zčásti proto, že malarický parazit získal rezistenci vůči běžným léčivům.  Schopnost potírat malárii se ovšem zlepšovala, díky nově vznikajícím technikám: insekticidy napuštěným moskytiérám s dlouhou životností, které předcházejí infekci komářím kousnutím, lepší diagnostice k určení infekce a nové generaci vysoce účinných léků.
Kontrole se vymykala rovněž tuberkulóza a obrovské zatížení nemocí nesla Asie i Afrika. Podobně jako u malárie, také bakterie TBC získala odolnost vůči tradičním léčebným preparátům. Propukla hrozivá nová epidemie multirezistentní tuberkulózy, označované MDR-TB, již bylo mnohem těžší vyléčit než běžnou tuberkulózu. Objevily se také případy extrémní MDR-TB, brzy označené jako XDR-TB, která odolávala i záložním lékům.
Bohaté země v roce 2000 nepodnikaly proti AIDS, TBC a malárii adekvátní kroky. Toky pomoci byly nepatrné. Krátce předtím mě generální ředitelka Světové zdravotnické organizace (WHO) pověřila, abych pomohl svolat ministry financí a zdravotnictví s cílem zjistit, co se dá udělat hned a co v delším výhledu.
Naše poradní skupina, známá jako Komise pro makroekonomii a zdraví, doporučila, aby bohaté země rozšířily zdravotnickou pomoc ve prospěch chudých zemí, včetně snah v boji proti AIDS, tuberkulóze a malárii. Taková pomoc by zachránila životy, zvýšila blahobyt a pomohla upevnit hospodářský rozvoj.
Introductory Offer: Save 30% on PS Digital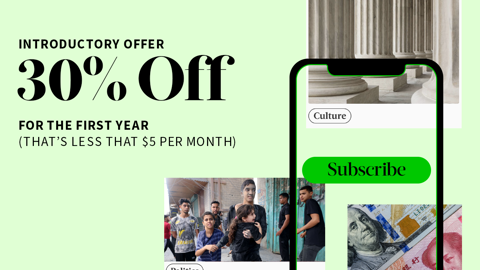 Introductory Offer: Save 30% on PS Digital
Subscribe now to gain greater access to Project Syndicate – including every commentary and our entire On Point suite of subscriber-exclusive content – starting at less than $5 per month.
Bývalá norská premiérka Gro Harlem Brundtlandová, tehdejší nevšední generální ředitelka WHO, toto doporučení důrazně podpořila. Na mezinárodní konferenci o AIDS v jihoafrickém Durbanu jsem v červenci roku 2000 vysvětlil, proč je k boji proti AIDS potřebný nový globální fond. Zkraje roku 2001 bývalý generální tajemník Organizace spojených národů Kofi Annan předložil ráznou a přesvědčivou výzvu ke zřízení Globálního fondu.
Vůdci po celém světě Annanovu výzvu vyslyšeli; během několika měsíců Globální fond vznikl. Živě si ty dny vybavuji. V kruzích zaměřených na mezinárodní veřejné zdraví panovalo značné vzrušení.
Přesto se objevila i frustrace a ohromení, neboť hlasití odpůrci zahraniční pomoci začali navýšené financování boje proti nemocem napadat. Otevřenými kritiky se stali někteří ekonomové s chabou znalostí problematiky veřejného zdraví. Argumentačně se neopírali o důkazy, ale o volnotržní ideologii, a tvrdili, že zahraniční pomoc vždy selže.
Světoví lídři naštěstí naslouchali zdravotnickým odborníkům a ne těm, kdo byli vůči pomoci skeptičtí. Administrativa prezidenta George W. Bushe poskytla Globálnímu fondu pevnou a důležitou podporu – a také vytvořila nové americké programy potírání AIDS a malárie.
Před nástupem druhé půle nultých let už se po celém světě programy boje proti třem hlavním smrtelným přenosným chorobám rozšiřovaly. Přes námitky skeptiků Globální fond zajistil finanční podporu na rozsáhlou bezplatnou distribuci moskytiér, diagnostiku a léky proti malárii.
A světe div se, poprvé během generace začaly v Africe klesat počty úmrtí na malárii (v některých místech strmě). Každý rok byly zachráněny statisíce životů, zejména afrických dětí. Nejenže byly děti zachráněny před smrtí, ale také byly ušetřeny vysilujících infekčních nemocí, což jim dalo možnost chodit do školy a v budoucnu žít produktivnější život.
Totéž se stalo s HIV/AIDS a tuberkulózou. V roce 2000, kdy byl Globální fond založen, infikovaní lidé v rozvojových zemích umírali na AIDS bez naděje na spásné antiretrovirální léky. V roce 2010 už se antiretrovirální léčba dostávala k více než šesti milionům lidí v rozvojových zemích. Prudce vzrostlo také testování na tuberkulózu a její léčba, včetně výrazného zlepšení v některých nejhůře postižených asijských zemích.
Ukázalo se, že skeptici zpochybňující pomoc se mýlili. Pomoc zaměřená na zdraví se osvědčila. Vítězství štědrosti, profesionality, obyčejné slušnosti a zdravého rozumu nesmírně světu prospělo.
Bitva za uvolnění dostatečných finančních prostředků ovšem trvá. Titíž skeptici opakují svůj vyčpělý odpor, aniž by se zmínili o deseti letech důkazů. Je šokující, jak je jejich volnotržní fundamentalismus (nebo prostě ideologický odpor k jakékoli pomoci) může zaslepit, takže nevidí potřeby znamenající otázku života a smrti ani účinnost praktických přístupů, jež jsou zdravotnickým profesionálům dobře známé. (Ostatně jsou slepí i k odborným postupům v jiných oblastech, jako je produkce potravin.)
Globální fond naléhavě žádá o minimálně pět miliard dolarů ročně na příští tři roky – v poměru ke světové ekonomice se jedná o nepatrnou sumu (odpovídající zhruba pěti dolarům na osobu v zemích s vysokými příjmy). Rozumně by dokázal využít dvojnásobek této částky.
Zdá se pravděpodobné, že americká vláda bude souhlasit s tím, že přispěje třetinou z požadovaných pěti miliard, pokud zbylou část zajistí zbytek světa. Jasný závazek nedávno učinila Velká Británie a svět teď čeká na vyjádření Německa, Kanady, Austrálie, Japonska a dalších dlouholetých i nových dárcovských zemí v Evropě, na Středním východě a v Asii.
Na prosincovém rozhodnutí těchto vlád závisí, zda miliony lidí budou žít, anebo zemřou. Kéž by dotčené vlády, jakož i my, zvolily život.
Z angličtiny přeložil David Daduč