Stop het verzekeren van klimaatverandering
RIPTON, VERMONT – Afgelopen maand genoot het Verenigd Koninkrijk zijn eerste hele dag zonder de noodzaak tot energie uit kolen sinds het begin van de Industriële Revolutie. Dit is opmerkelijk nieuws – en het biedt een glimp van de toekomst die ons te wachten staat nu het land dat de eeuwenlange romance van de mensheid met zwarte brandende stenen ooit begon een volgende stap maakt.
Net zoals de fax plaatsmaakte voor de email en walvistraan voor kerosine maken kolen nu plaats voor schonere vormen van energie. En deze overdracht zal sneller plaatsvinden – wellicht nog snel genoeg om ons ten minste het tempo van de klimaatverandering te doen vertragen – wanneer de gigantische en machtige verzekeringsindustrie ook zijn deel zal doen.
Door garant te staan voor de ontwikkeling van onze industriële maatschappij en de kolen die deze van energie hebben voorzien is de verzekeringssector één van de cruciale maar vaak vergeten vormgevers van de Industriële Revolutie. 'Dit is alleen maar mogelijk gemaakt door verzekeraars,' zo zei Henry Ford toen hij naar de skyline van New York keek; 'zonder verzekeringen zouden wolkenkrabbers niet bestaan. Geen enkele investeerder zou gebouwen financieren die een sigarettenpeuk tot de grond toe kan doen afbranden.'
Dankzij hun vermogen om risico's over grote portfolio's te spreiden hebben verzekeraars eeuwenlang activiteiten met een hoog risico mogelijk gemaakt. En dat geldt ook voor activiteiten die bijdragen aan het grootste risico in de geschiedenis van de mensheid: de opwarming van de aarde.
Alhoewel vertegenwoordigers van de verzekeringsindustrie kond doen van hun intentie en passie om klimaatverandering te beperken en een leefbare planeet te verzekeren bedrijven hun agenten in achterkamertjes nog steeds ijverig hun financiële toverij om garant te staan voor nieuwe kolencentrales, boorplatforms, teerzandafgravingen, gaspijpleidingen, en andere vervuilende projecten. Veel van deze projecten zouden niet levensvatbaar zijn zonder de diensten geboden door verzekeringsmaatschappijen van over de hele wereld.
Verzekeraars behoren daarnaast tot 's werelds grootste eigenaars van goederen. Met een geschatte 31,1 biljoen dollar aan fondsen onder hun hoede in 2014 vertegenwoordigen verzekeringsmaatschappijen bijna een derde van alle institutionele activa in de wereldeconomie.
Subscribe to Project Syndicate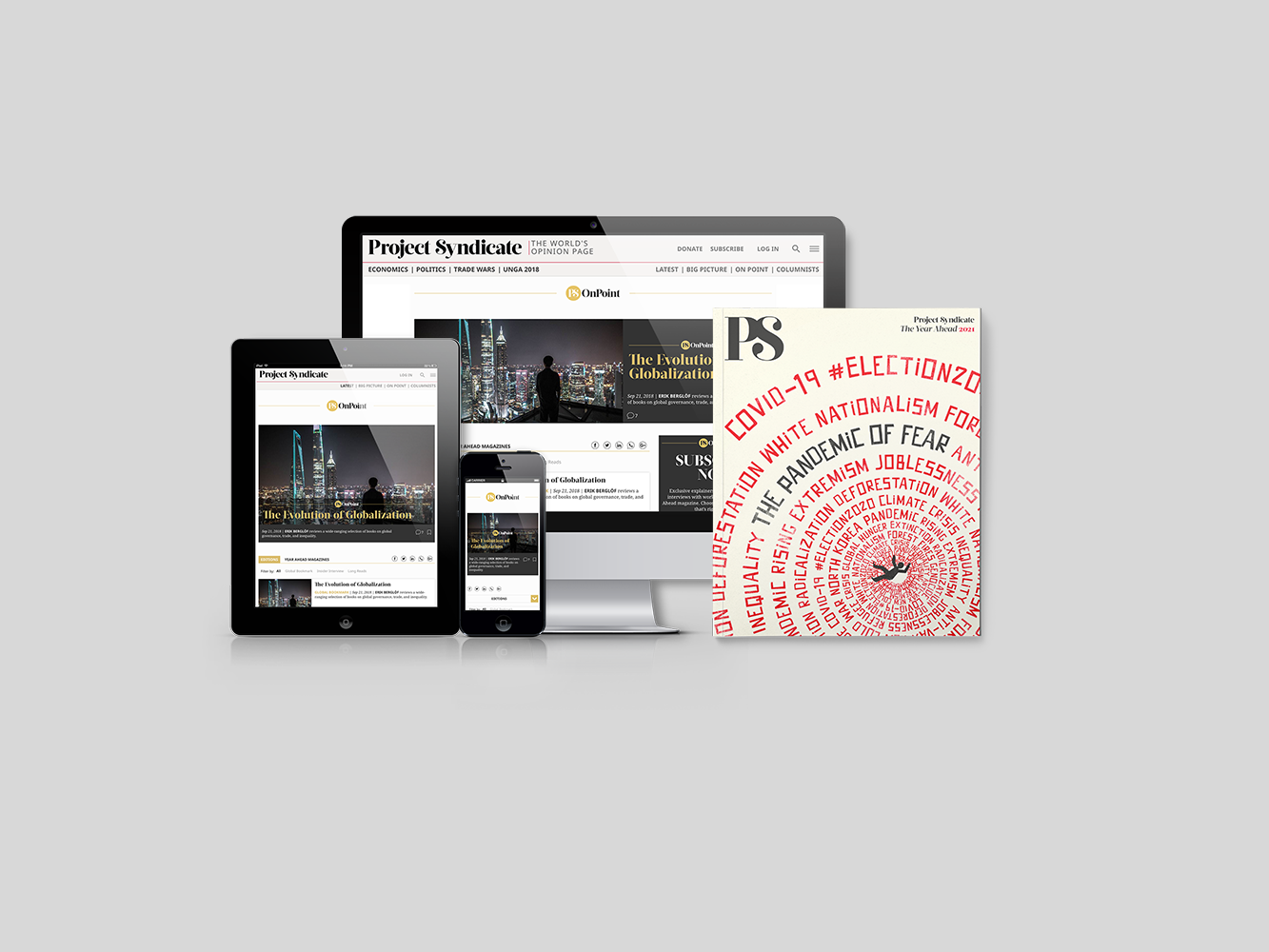 Subscribe to Project Syndicate
Enjoy unlimited access to the ideas and opinions of the world's leading thinkers, including weekly long reads, book reviews, topical collections, and interviews; The Year Ahead annual print magazine; the complete PS archive; and more. All for less than $9 a month.
Hoeveel geld deze bedrijven precies in fossiele brandstoffen hebben gestopt is onbekend. Maar één ding is helder: om te voorkomen dat de temperatuur van de planeet met meer dan 2 graden Celsius boven pre-industriële niveaus stijgt, om zo een op hol geslagen opwarming van de aarde te vermijden, moeten we het merendeel van onze voorraden kolen, olie, en gas onontwikkeld laten.
Ironisch genoeg blijft de sector alhoewel de grote kennis van verzekeraars qua klimaatwetenschap ze tot de eerste actoren in het bedrijfsleven maakte om klimaatverandering publiek te erkennen en om om actie te roepen een grote facilitator van fossiele brandstoffen projecten. Verzekeraars hebben een perverse cirkel gecreëerd en in stand gehouden waarin ze projecten mogelijk maken die opwarming van de aarde veroorzaken terwijl ze ook verzekeren tegen de negatieve klimaatimpact van deze zelfde projecten.
Grotendeels dankzij het vroege bewustzijn van de noodzaak om klimaatverandering aan te pakken is de faustiaanse uitruil van de verzekeringsindustrie vooralsnog ontsnapt aan kritiek van belangengroepen. Maar dit staat te veranderen.
Eind afgelopen maand kondigde de Franse verzekeringsreus AXA aan niet langer zijn diensten aan te bieden aan bedrijven die meer van 50% van hun omzet uit kolen halen. Deze verandering borduurt voort op de eerdere beslissing van AXA om in dit soort bedrijven te de-investeren.
Dit is een cruciale stap voor het onverzekerbaar maken van kolen. De feiten zijn meer dan duidelijk: fossiele brandstoffen drijven niet alleen een verwoestende klimaatverandering aan, maar ook zoveel andere dreigingen dat het verzekeren van nieuwe kolencentrales en mijnen ronduit ingaat tegen een aanvaardbaar financieel risicomanagement. Als één van de grootste moordenaars op de planeet, die miljoenen doden per jaar veroorzaakt door luchtvervuiling, stijging van de zeespiegel, en het vaker voorkomen van extreem weer, zou de verbranding van kolen niet bankabel moeten zijn.
De beslissing van AXA is een rationele, gebaseerd op onweerlegbare feiten en een realistische blik op de toekomst. Verzekeren is tenslotte gebaseerd op het idee dat de toekomst enigszins op het verleden lijkt, en deze zo voorspelbaar maakt. Maar wanneer we de planeet blijven opwarmen is deze aanname niet meer geldig. Verzekeraars van onroerend goed aan de kust heffen hun handen al ten hemel over het probleem hoe te bepalen hoeveel de zeespiegel zal stijgen en hoe hard stormen zullen blazen.
Op morele en economische gronden is de tijd ook voor anderen gekomen om het voorbeeld van AXA te volgen en te erkennen dat fossiele brandstoffen onverzekerbaar zijn. Voor deze bedrijven – en ieder ander – is de beste verzekering om fossiele brandstoffen daar te laten waar ze horen: in de grond.
Vertaling Melle Trap