Como a China vê a crise na Ucrânia-
CLAREMONT, CALIFORNIA – Pequim pode estar a 6.500 quilômetros (4.000 milhas) de Kiev, a capital ucraniana, mas as apostas geopolíticas para a China na escalada da crise sobre o destino da Ucrânia não poderiam ser maiores. Se a Rússia invadir a Ucrânia e precipitar um conflito prolongado com os Estados Unidos e seus aliados ocidentais (embora seja improvável um confronto militar direto), a China obviamente se beneficiará. Os EUA precisarão desviar recursos estratégicos para enfrentar a Rússia, e seus aliados europeus ficarão ainda mais relutantes em atender às súplicas dos americanos para se juntar à coalizão anti-China dos EUA.
Mas se o presidente dos EUA, Joe Biden, desarmar a crise aderindo a algumas das exigências do presidente russo, Vladimir Putin, a China provavelmente se sairá estrategicamente pior. Enquanto Putin colherá os benefícios de sua diplomacia coercitiva e Biden evitará um possível atoleiro na Europa Oriental, a China se verá  como o único foco da estratégia de segurança nacional dos Estados Unidos. Pior ainda, depois que Putin explorou habilmente a obsessão dos EUA com a China para restabelecer a esfera de influência da Rússia, o valor estratégico de sua jogada com a China pode se depreciar significativamente.
Para Putin, capitalizar o medo de Biden de ser arrastado para um conflito com um adversário secundário (a Rússia) para extrair críticas concessões de segurança é uma jogada arriscada, mas inteligente. Mas ordenar uma invasão da Ucrânia – e assim se  voluntariar efetivamente para ser o principal adversário geopolítico dos Estados Unidos, pelo menos a curto e médio prazo – dificilmente é do interesse do Kremlin. Perigosas sanções ocidentais e os altos custos de combater uma insurgência na Ucrânia quase certamente enfraqueceriam significativamente a Rússia e tornariam o próprio Putin impopular internamente e mais dependente do presidente chinês Xi Jinping.
Curiosamente, apesar da elevada aposta da China na crise da Ucrânia, o governo chinês tem sido extremamente cuidadoso em mostrar seu jogo. Enquanto as tensões intensificadas dominam as manchetes da mídia ocidental, a Ucrânia recebe pouca cobertura na imprensa oficial chinesa. Entre 15 de dezembro (quando Putin e Xi realizaram uma cúpula virtual ) e 24 de janeiro deste ano, o  Diário do Povo, porta-voz oficial do Partido Comunista da China, publicou apenas um artigo sobre a crise – sobre as conversas inconclusivas em meados de janeiro entre Rússia e EUA e seus aliados da OTAN. Editoriais ou comentários expressando o apoio chinês à Rússia também são notáveis ​​por sua ausência.
Ainda mais intrigante, o resumo da cúpula Putin-Xi divulgado pelo Kremlin afirmava que Xi apoiava a demanda de Putin por garantias ocidentais de segurança impedindo a expansão da OTAN para o leste, mas a versão chinesa, publicada pela agência de  notícias oficial Xinhua, não continha essa referência. Em vez de endossar explicitamente a posição de Putin, a declaração de Xi foi vaga e geral sobre "fornecer firme apoio mútuo em questões envolvendo os interesses centrais de cada um".
O padrão continuou quando o ministro das Relações Exteriores da China, Wang Yi, falou com o secretário de Estado dos EUA, Antony Blinken, em 27 de janeiro. A mídia ocidental caracterizou a declaração de Wang sobre a Ucrânia como uma expressão de apoio a Putin. Na verdade, Wang colocou a participação diplomática da China diretamente à margem, dizendo apenas que "as razoáveis preocupações ​​de segurança da Rússia deveriam ser enfatizadas e resolvidas".
Secure your copy of PS Quarterly: The Year Ahead 2023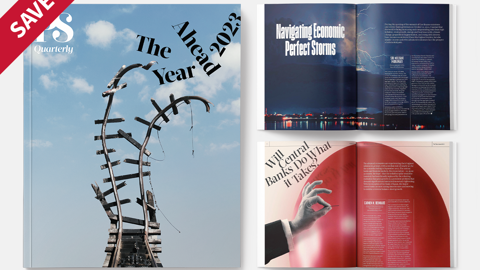 Secure your copy of PS Quarterly: The Year Ahead 2023
Our annual fourth-quarter magazine is here, and available only to Digital Plus and Premium subscribers. Subscribe to Digital Plus today, and save $15.

A reticência chinesa em relação à Ucrânia sugere que Xi está protegendo cuidadosamente suas apostas. Com certeza, a diplomacia agressiva de Putin está servindo aos interesses chineses, pelo menos por enquanto. Se ele decidir invadir a Ucrânia e desviar o foco estratégico dos EUA contra a  China, tanto melhor.
Mas, supondo que Xi não conheça as reais intenções do Kremlin em relação à Ucrânia (é duvidoso que Putin as tenha compartilhado com seu colega chinês), ele também é prudente ao não mostrar as próprias cartas. Qualquer expressão de inequívoco apoio chinês às exigências de Putin pode deixar a China com pouca margem de manobra. Na pior das  hipóteses, incitar Putin no caminho da guerra poderia ser interpretado em alguns círculos em Moscou como uma diabólica conspiração chinesa para usar a Rússia como um peão estratégico na guerra fria sino-americana. Por outro lado, se Putin optar por embolsar ganhos para evitar um desastre em potencial, a China pareceria tola por ter apoiado as inatingíveis exigências do Kremlin.
Incertezas estratégicas à parte, os governantes da China sabem que apoiar explicitamente Putin quase certamente antagonizará a União Europeia, que é agora o segundo maior parceiro comercial da China. No cálculo estratégico dos legisladores chineses, é vital impedir que os EUA recrutem a UE para sua coalizão anti-China.
A independência e a segurança da Ucrânia são cruciais para a UE, e os esforços chineses para ajudar e apoiar Putin desencadeariam uma reação europeia. No mínimo, a UE poderia fazer a China pagar restringindo as transferências de tecnologia e expressando mais apoio diplomático a Taiwan. Em especial, os membros da Europa Oriental da UE, que têm menos laços comerciais com a China, mas são mais ameaçados pela postura agressiva da Rússia, estão em uma posição muito mais forte do que os grandes estados membros para jogar a carta de Taiwan como retaliação contra a China. Poucos na liderança chinesa provavelmente considerarão isso um risco que vale a pena correr.
Os líderes da China são realistas e sabem que pouco podem fazer para influenciar o resultado da atual crise na Ucrânia, mesmo que decidam intervir publicamente. Com Putin tendo nas mãos a maioria das cartas no impasse em andamento, o apoio diplomático da China provavelmente não alterará o cálculo estratégico dos principais protagonistas em Washington, Bruxelas ou mesmo Moscou. Sua influência só aumentará dramaticamente se Putin jogar os dados e invadir a Ucrânia, porque então ele precisará do apoio econômico chinês para diminuir o impacto das sanções ocidentais.
Mas, por enquanto, tudo isso é especulativo no que diz respeito a Xi. Embora seja uma superpotência, a China está temporariamente reduzida a função de espectador, observando ansiosa e esperançosamente à margem o desenrolar da crise na Ucrânia.
Tradução de Anna Maria Dalle Luche, Brazil