Waarom de rampenparaatheid niet kan wachten
GENÈVE/WASHINGTON, DC – De wereld heeft plannen gemaakt voor de toekomst, in de misplaatste overtuiging dat die toekomst op het verleden zal lijken. Maar nu COVID-19 samengaat met cyclonen in Zuid-Azië en de Pacific en met enorme zwermen sprinkhanen in Oost-Afrika, is de noodzaak om ons voor te bereiden op een wereld van onverwachte schokken duidelijker geworden dan ooit. Epidemieën, overstromingen, stormen, droogtes en bosbranden zullen naar verwachting allemaal frequenter gaan voorkomen en ernstiger zijn, en ieder jaar honderden miljoenen mensen treffen.
De COVID-19-pandemie is een mondiale wake-up call. Wij begrijpen, als leiders van internationale organisaties, zowel de ernstige dreiging als de potentiële kans op verandering die hierin schuilgaat.
COVID-19 en de recente klimaatrampen hebben in het bijzonder aangetoond dat we de investeringen in de paraatheid nú moeten opvoeren, in plaats van te wachten tot de volgende crisis toeslaat. De keuze is helder: stel uit en betaal, of plan en profiteer.
Wij weten dat investeringen in de paraatheid om rampen het hoofd te bieden de moeite waard zijn – zowel in termen van de mensenlevens die kunnen worden gered als in die van het economische rendement. Uit onderzoek van de Global Commission on Adaptation blijkt bijvoorbeeld dat de verhouding tussen baten en kosten van investeringen in klimaataanpassingen uiteenlopen van 2:1 tot 10:1.
De eerlijkheid gebiedt te zeggen dat de voorbereiding op grote schokken substantiële bedragen met zich meebrengt. De opbouw van veerkracht om klimaatschokken te kunnen opvangen kost tot 2030 jaarlijks $140-$300 mrd, terwijl voor het verwezenlijken van de minimumstandaard voor pandemie-paraatheid van de Wereldgezondheidsorganisatie jaarlijks tot $3,4 mrd nodig zal zijn.
Maar deze bedragen zijn klein in vergelijking met de kosten van het niet voorbereid zijn. Natuurrampen kosten nu al honderden miljarden dollars per jaar; bij een stijging van de gemiddelde temperatuur met 2˚C kan de schade als gevolg van de klimaatverandering volgens één schatting in 2100 oplopen naar $69 biljoen.
Introductory Offer: Save 30% on PS Digital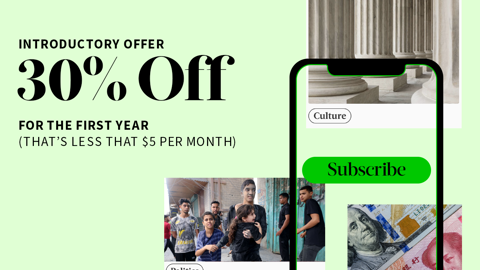 Introductory Offer: Save 30% on PS Digital
Subscribe now to gain greater access to Project Syndicate – including every commentary and our entire On Point suite of subscriber-exclusive content – starting at less than $5 per month.
De menselijke kosten zijn eveneens hoog. Uit een analyse van de International Federation of Red Cross and Red Crescent Societies (IFRC) is vorig jaar gebleken dat nietsdoen in 2030 kan leiden tot een toename met 50% van het aantal mensen dat ieder jaar behoefte heeft aan internationale humanitaire hulp vanwege overstromingen, stormen, droogtes en bosbranden – momenteel 108 miljoen zielen. Dat aantal kan in 2050 bijna zijn verdubbeld tot 200 miljoen.
Bovendien is het komende jaar van cruciaal belang voor het investeren in veerkracht, omdat overheden biljoenen dollars zullen uitgeven om de economie na de pandemie weer op gang te krijgen. Het gevaar is dat de financiële middelen, en daarmee de politieke wil tot verandering, zullen afnemen. Dat is de reden dat het nu tijd is voor de rijke wereld om de armere landen te helpen hun economieën weer op te starten en hun weerstand tegen toekomstige dreigingen te verhogen, inclusief de klimaatverandering.
Een van de belangrijkste dingen die overheden vandaag de dag kunnen doen is investeren in een betere vergaring en analyse van data over de risico's op rampen waar hun landen mee geconfronteerd worden. Als je 24 uur van te voren gewaarschuwd wordt voor de komst van een storm of voor een dreigende hittegolf kun je de daaruit voortvloeiende verliezen met 30% verminderen, terwijl het uitgeven van $800 miljoen aan early-warning systemen in ontwikkelingslanden een besparing van $3-16 mrd per jaar kan opleveren.
Hoewel de cycloon Amphan onlangs tot verwoestingen heeft geleid in India en Bangladesh, en tientallen mensen heeft gedood, hebben early-warning systemen nog veel meer levens gered. Nauwkeurige voorspellingen, naast tientallen jaren van planning en voorbereiding, hebben de twee landen in staat gesteld ruim drie miljoen mensen te evacueren en het dodental veel lager te houden dan in het verleden.
Regeringen en internationale organisaties werken er nu aan om deze early-warning technologie toegankelijker en effectiever te maken via een nieuw, door risico geïnformeerd early-action partnerschap. Dit initiatief stelt zich ten doel in 2025 één miljard mensen extra tegen rampen te beschermen, deels door het opschalen van de zogenoemde op voorspellingen gebaseerde financieringen, waarbij gebruik wordt gemaakt van weersvoorspellingen om kwetsbare gemeenschappen de middelen te geven die zij nodig hebben om zich voor te bereiden. Innovatieve financieringsplannen als deze, die onder meer worden gesteund door de Duitse en Britse regering, kunnen levens sparen en de schade beperken als stormen en hittegolven toeslaan.
Maar geen van deze oplossingen zal effectief zijn als de financiering en de informatie over dreigingen het lokale niveau niet bereiken. Gemeenschappen en plaatselijke organisaties zijn dikwijls de eersten die reageren tijdens een crisis, en het is cruciaal dat zij de bevoegdheid krijgen om te handelen.
Vóórdat de cycloon Amphan aan land kwam had de IFRC bijvoorbeeld al geld gestuurd naar de afdeling in Bangladesh van de Rode Halve Maan, waardoor 20.000 kwetsbare mensen droog voedsel en drinkwater, eerste hulp, veiligheidsapparatuur en transport naar schuilkelders konden krijgen. Tegelijkertijd hielp de afdeling de veiligheidsmaatregelen in verband met COVID-19 te implementeren, zoals het desinfecteren van de schuilkelders, het beschikbaar maken van extra ruimte om social distancing mogelijk te maken, en het bieden van persoonlijke beschermingsmiddelen.
Plaatselijke gemeenschappen verkeren vaak in de beste positie om effectieve oplossingen te bedenken. Nadat de tyfoon Ondoy in 2009 bijvoorbeeld de Filippijnen had getroffen, werkten  mensen die in informele nederzettingen woonden met functionarissen in de stad samen om veerkrachtige woningen te bouwen die bestand waren tegen toekomstige overstromingen.
Nu landen het komende jaar uit de COVID-19-pandemie komen zullen wereldleiders met een moment van waterscheiding worden geconfronteerd. Door de investeringen in de rampenparaatheid te verhogen kunnen ze hun erfgoed vormgeven en de mensheid het komende decennium op een veiliger koers zetten voor de komende tien jaar en daarna.
Vertaling: Menno Grootveld