Kozami proti změně klimatu
BULAWAYO – Mosambikem se letos prohnal cyklon Idai. Jeho silné větry a prudké deště vedly k vážným záplavám, stovkám úmrtí a rozsáhlým škodám na úrodě a majetku. Vyhnáno z domovů bylo podle odhadů 140 tisíc lidí a po šesti měsících se téměř milion lidí, včetně 160 tisíc dětí ve věku do pěti let, stále potýká s nedostatkem potravin a výživovou krizí.
Idai nebyl prvním cyklonem, který obrátil život farmářů v jižní Africe vzhůru nohama, a nebude ani poslední. Jak pokračuje změna klimatu, budou takové bouře častější a silnější, stejně jako sucha, s nimiž už zemědělci v Mosambiku zápasí. Existuje však jednoduchý způsob, jak ve zranitelných regionech posílit klimatickou odolnost rolníků: investovat do kozích trhů.
Kozy jsou chovatelsky poměrně nenáročná hospodářská zvířata. Nevyžadují mnoho počátečních investic do ustájení či vybavení. A jsou houževnaté: třeba oproti obilí je mnohem pravděpodobnější, že přežijí dlouhé období sucha. Dokonce žerou nevydařenou úrodu.
Stádo koz, podobně jako ostatní formy majetku, může pro farmáře fungovat jako určitý spořicí účet: když našetří peníze, může zvířata přikoupit, v těžkých dobách zase nějaká prodat. Obzvlášť to platí v Mosambiku, kde poptávka po kozím mase zažívá boom, ceny rostou a velká jatka aktivně usilují o výkup koz od drobných rolníků.
Pro farmáře v Mosambiku je přesto těžké této příležitosti využít, vzhledem k faktorům, jako jsou špatné tržní podmínky a rozbujelé krádeže. Právě tyto problémy se v současnosti s kolegy v Mezinárodním výzkumném institutu rostlinného zemědělství v semiaridních tropech – ve spolupráci s Mozambickým institutem zemědělského výzkumu a Centrem pro rozvojový výzkum při vídeňské univerzitě BOKU – snažíme řešit.
Zahájili jsme iniciativu usilující o propojení farmářů v mozambickém okrese Marara, náchylném k suchům, se službami zemědělského poradenství a místní samosprávou, jatky a dodavateli zemědělského zboží. Tato "platforma inovací" – v současnosti zahrnující 60 farmářů v šesti vesnicích – umožnila rozvoj společných řešení, která vyhovují místním podmínkám. Poskytováním směru a pobídek k využití služeb zemědělského poradenství a k investicím usiluje o zdokonalení trhů s kozami.
Subscribe now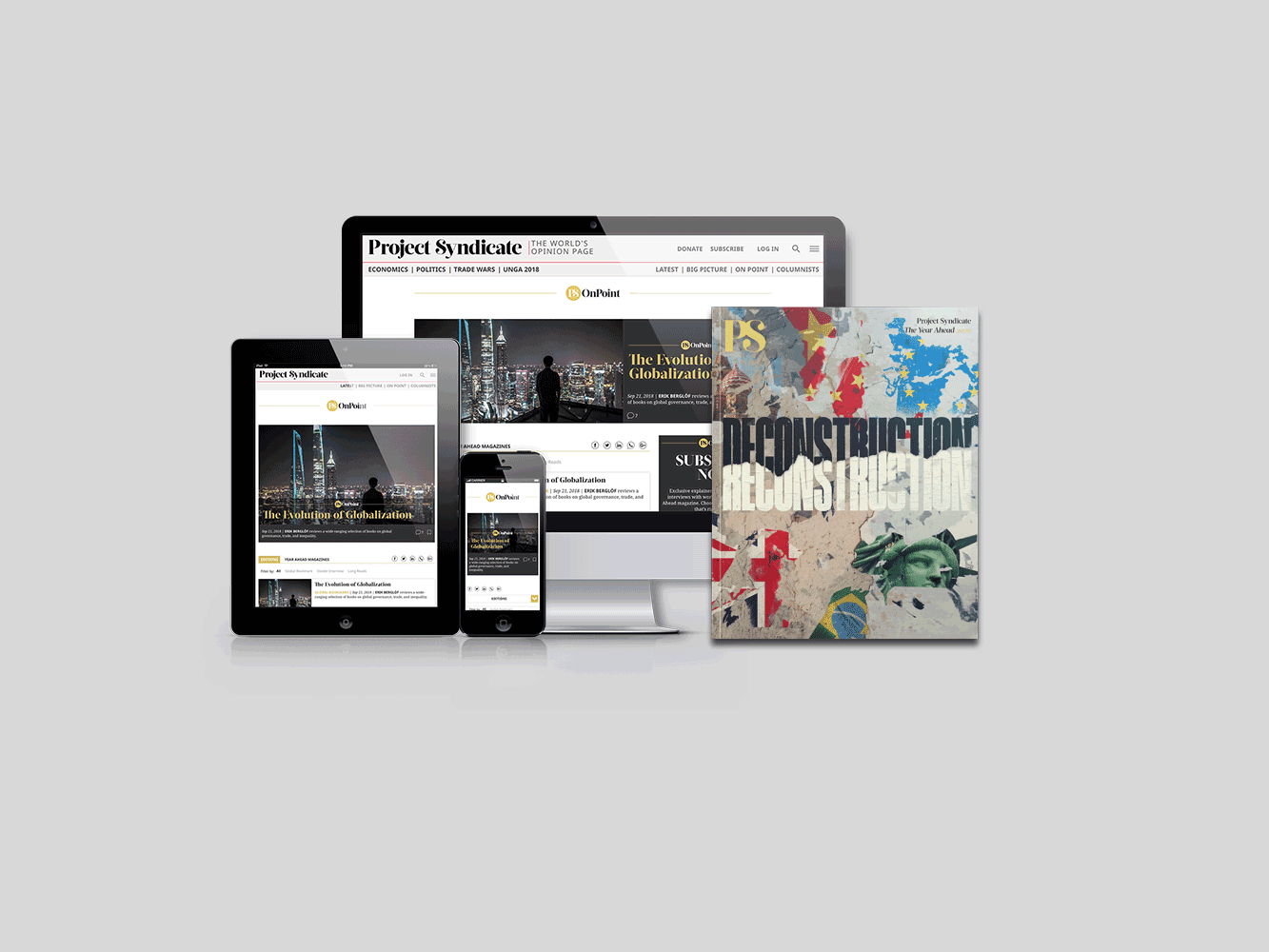 Subscribe now
Subscribe today and get unlimited access to OnPoint, the Big Picture, the PS archive of more than 14,000 commentaries, and our annual magazine, for less than $2 a week.
Vezměme si krádeže dobytka. Sedláci v okrese Marara váhali s investicemi do dalších zvířat, protože neznámí pachatelé pravidelně kradli volně se potulující kozy. Díky platformě inovací dokázali vesničané, místní samospráva a policie společně vytvořit strategii boje proti krádežím, jejímž jádrem je umístění silničních zátarasů na strategických místech.
Platforma také napomohla vzniku strukturovanějšího trhu s kozami, který lépe vyhovuje potřebám farmářů. Ve středním Mosambiku se kozy tradičně obchodovaly na jediném trhu. Dostat se tam ale často vyžaduje, aby farmáři s kozami putovali do značné dálky, a kozy cestou ztrácejí na váze. Vyhublá koza má pro jatka nižší hodnotu, a tak farmáři vynese nižší cenu. Chtějí-li se farmáři cestě vyhnout, musí se spolehnout na bezskrupulózní překupníky.
Od zavedení platformy inovací začali jatka a farmáři spolupracovat na vytvoření nových, menších odbytových míst, blíž nakupujícím i prodávajícím. Prozatím naše data ukazují, že farmáři zapojení do platformy inovací dokážou lépe uspokojovat tržní poptávku a za své kozy víc vydělají. Někteří farmáři jsou dokonce připravení rozšířit svou produkci a spolupracují s jatky na vytvoření systému cen založených na kvalitě.
Vytvoření strukturovaného, dobře fungujícího trhu s kozami přispívá ke vzniku pozitivní zpětné vazby. Jsou-li farmáři přesvědčeni, že jim kozy nebudou ukradeny a že je budou moci prodat za slušnou cenu, dokážou spíš investovat do zlepšování svého produkčního systému.
I tady je platforma inovací nápomocná. V prvé řadě učíme farmáře jak zúrodňovat půdu rozšiřováním pěstování luštěnin, jejichž zbytky lze využívat jako krmivo pro kozy. Po rozpoznání přínosů těchto postupů farmáři ihned začali zahušťovat plodiny, využívat hnůj a pravidelně střídat plodiny, čímž zvyšují výnosy a produkují víc krmiva pro zdravější kozy. Zkoušíme také rozbory půd na farmách, které mohou zemědělcům pomoci určit problémy se zdravotním stavem půdy a navrhnout si vlastní řešení – například pěstovat víc luštěnin nebo přidat hnůj či kompost.
Obecněji platforma inovací nastartovala proces, v jehož rámci se farmáři navzájem podporují, aby vytvořili silnější trh. Úspěšnější chovatelé koz v okrese Marara například radí chudším kolegům jak začít.
S podporou od vládních agentur a rozvojových organizací by kozí trhy mohly dál růst a posilovat příjmy a odolnost farmářů v okrese Marara i jinde. Taková podpora by mohla zahrnovat investice do odborného poradenství pro chovatele hospodářských zvířat, zejména pro ženy a chudé rolníky, zprostředkování jednání o cenách mezi nakupujícími a prodávajícími a zřízení spolehlivých meteorologických služeb.
K zajištění podmínek pro takový pokrok je nezbytné zachovat inovační síť. Jak bude pokračovat změna klimatu, výzvy, jimž drobní rolníci čelí, jedině porostou. Nejlepší šanci jak je přestát jim nabízí vzájemná spolupráce.
Z angličtiny přeložil David Daduč