Geiten tegen de klimaatverandering
BULAWAYO – Eerder dit jaar had cycloon Idai Mozambique in zijn greep. De sterke winden en zware regens leidden tot enorme overstromingen, honderden doden en de grootschalige verwoesting van gewassen en eigendommen. Naar schatting 140.000 mensen raakten ontheemd, en zes maanden later worden bijna een miljoen mensen, waaronder 160.000 kinderen van onder de vijf, nog steeds geconfronteerd met voedseltekorten en een voedingscrisis.
Idai was niet de eerste cycloon die de levens van boeren in zuidelijk Afrika overhoop gooide, en het zal ook niet de laatste zijn. Naarmate de klimaatverandering voortduurt zullen zulke stormen vaker voorkomen en nog intenser worden, evenals de droogte waarmee de boeren van Mozambique nu al worstelen. Maar er is een eenvoudige manier om de klimaatbestendigheid van boeren in kwetsbare regio's te versterken: investeringen in geitenmarkten.
Geiten zijn een soort vee dat betrekkelijk weinig zorg nodig heeft. Zij vergen niet veel voorafgaande investeringen in huisvesting of apparatuur. En ze zijn gehard: geiten zullen veel eerder een langdurig periode van droogte overleven dan bijvoorbeeld granen. Zij eten zelfs mislukte oogsten.
Net als andere vormen van eigendom kan een kudde geiten fungeren als een soort spaarrekening voor boeren, die meer dieren kunnen kopen als ze wat geld over hebben, en verkopen in moeilijke tijden. Dit geldt vooral voor Mozambique, waar de vraag naar geitenvlees groot is, de prijzen stijgen, en grote abattoirs actief op zoek zijn naar geiten die ze van kleine boertjes kunnen kopen.
Toch worstelen de boeren in Mozambique om te profiteren van deze kans, als gevolg van factoren als slechte marktomstandigheden en welig tierende diefstal. Dit zijn de problemen die mijn collega's en ik van het International Crops Research Institute for the Semi-Arid Tropics – samen met het Agricultural Research Institute of Mozambique en het Center for Development Research aan de Universiteit voor Natuurlijke Hulpbronnen en Life Sciences in Wenen – nu proberen op te lossen.
We hebben een initiatief gelanceerd om boeren in het door droogte getroffen Marara-district in Mozambique in contact te brengen met landbouwvoorlichtingsdiensten en plaatselijke overheden, abattoirs en leveranciers van landbouwgoederen. Dit "innovatieplatform" – waaraan nu zestig boeren in zes dorpen deelnemen – heeft de ontwikkeling mogelijk gemaakt van collaboratieve oplossingen die afgestemd zijn op de lokale omstandigheden. Het werkt aan de verbetering van de geitenmarkten door richting te geven en prikkels ter beschikking te stellen voor landbouwvoorlichtingsdiensten en investeringen.
Subscribe now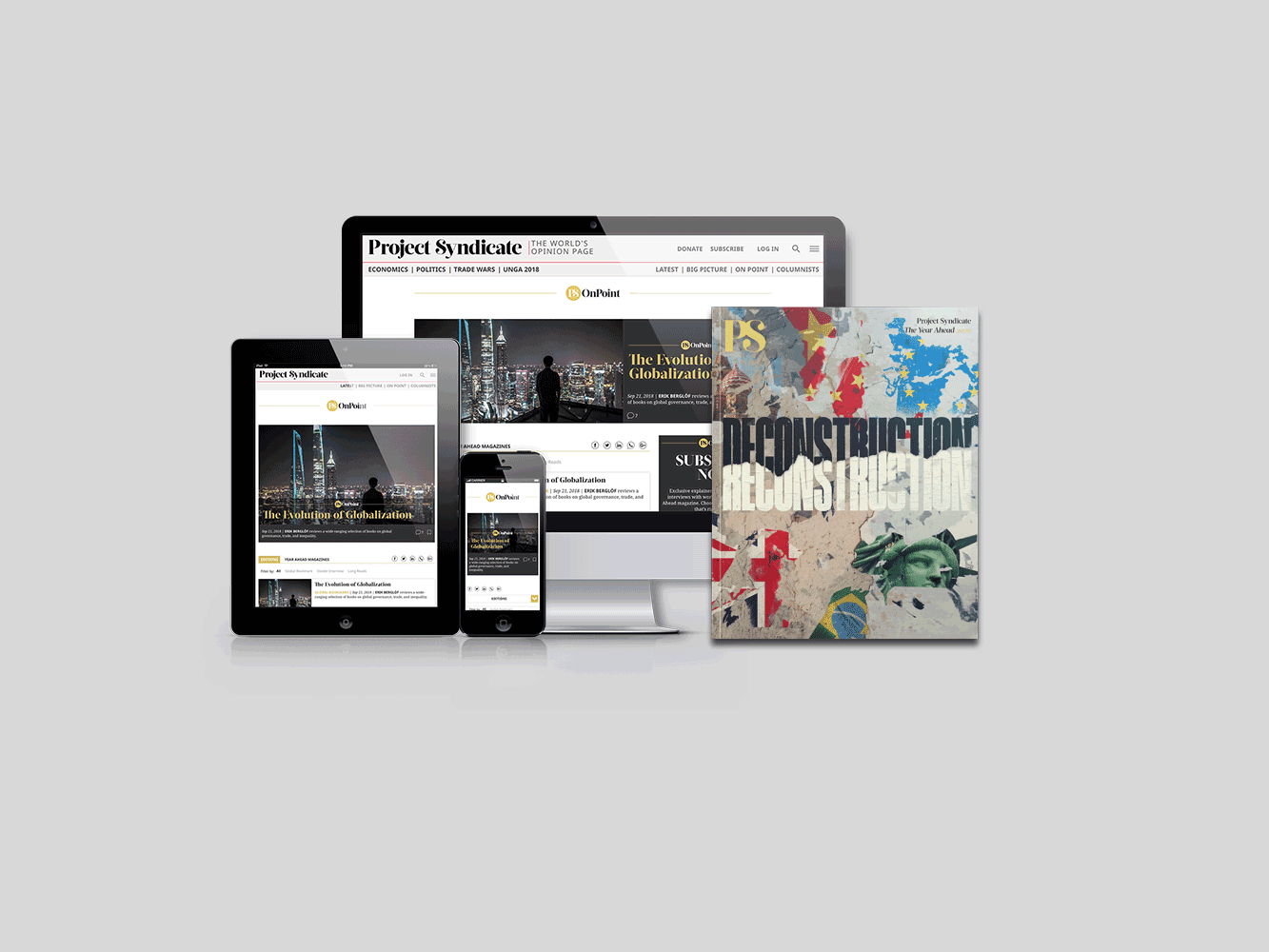 Subscribe now
Subscribe today and get unlimited access to OnPoint, the Big Picture, the PS archive of more than 14,000 commentaries, and our annual magazine, for less than $2 a week.
Neem de diefstal van vee. In het Marara-district aarzelden boeren om in meer dieren te investeren, omdat onbekende daders regelmatig loslopende geiten stalen. Dankzij het innovatieplatform konden de dorpelingen, de plaatselijke overheid en de politie samenwerken bij het ontwerpen van een strategie om de diefstal tegen te gaan met behulp van wegblokkades op strategische locaties.
Het platform heeft ook de creatie van een meer gestructureerde geitenmarkt vergemakkelijkt, die beter aansluit op de behoeften van de boeren. Van oudsher werden geiten in centraal-Mozambique verhandeld via één enkele markt. Maar voor het bereiken van die markt moesten boeren vaak een aanzienlijke afstand afleggen met hun geiten, die gewicht verliezen tijdens de reis. Omdat een magere geit voor het abattoir minder waard is, levert hij de boer een lagere prijs op. Als ze die reis willen vermijden zijn de boeren afhankelijk van gewetenloze intermediairs.
Sinds de invoering van het innovatieplatform zijn abattoirs en boeren gaan werken aan de inrichting van nieuwe, kleinere handelspunten, dichterbij de kopers en verkopers. Tot nu toe duiden onze gegevens erop dat boeren die deelnemen aan het innovatieplatform beter in staat zijn geweest om in de marktvraag te voorzien en meer te verdienen voor hun geiten. In feite zijn sommige boeren bereid om hun productie uit te breiden en werken ze met de abbatoirs aan het opzetten van een op kwaliteit gebaseerd prijssysteem.
Het inrichten van een gestructureerde, goed functionerende geitenmarkt helpt bij het creëren van een positieve feedback-loop. Als boeren erop kunnen vertrouwen dat hun geiten niet zullen worden gestolen en dat ze hen voor een fatsoenlijke prijs kunnen verkopen, zijn ze beter in staat om te investeren in verbeteringen van hun productiesysteem.
Ook hier helpt het innovatieplatform. Om te beginnen hebben we boeren geleerd hoe ze hun grond kunnen verbeteren door hun groenteteelt uit te breiden, waarvan de restanten kunnen worden gebruikt als geitenvoer. De voordelen van deze praktijken onderkennend zijn boeren onmiddellijk begonnen de dichtheid van hun gewassen te verhogen, mest toe te dienen en aan gewasrotatie te doen, waardoor ze de opbrengsten konden verhogen en meer voedsel konden produceren voor gezondere geiten. We hebben ook geëxperimenteerd met bodemanalyses op de boerderij die boeren kunnen helpen bodemgezondheidsproblemen te ontdekken en hun eigen oplossingen te bedenken – bijvoorbeeld door meer groente te gaan verbouwen, of door meer mest en compost toe te dienen.
In bredere zin heeft het innovatieplatform een proces op gang gebracht waarin boeren elkaar ondersteunen om een sterkere markt op te bouwen. Succesvollere geitenboeren in het Marara-district geven hun armere collega's bijvoorbeeld adviezen over hoe ze moeten beginnen.
Met steun van overheidsdiensten en ontwikkelingsorganisaties kunnen de geitenmarkten blijven groeien, waardoor de inkomens en de weerbaarheid van de boeren in het Marara-district en daarbuiten worden verhoogd. Dergelijke steun kan investeringen omvatten in technische landbouwvoorlichtingsdiensten voor veeboeren, vooral voor vrouwen en arme boeren, bemiddeling bij prijsonderhandelingen tussen kopers en verkopers, en de inrichting van betrouwbare meteorologische diensten.
Om dergelijke vooruitgang mogelijk te maken, is het van cruciaal belang dat het innovatienetwerk in leven blijft. Naarmate de klimaatverandering voortduurt, zullen de uitdagingen voor kleine boeren alleen maar groter worden. Hun beste kans om die te doorstaan is door gezamenlijk in actie te komen.
Vertaling: Menno Grootveld