Die neuen Unzufriedenen der Globalisierung
NEW YORK – Vor 15 Jahren schrieb ich ein kleines Buch mit dem Titel Die Schatten der Globalisierung. Es beschrieb den wachsenden Widerstand in den Entwicklungsländern gegen Reformen, die die Globalisierung vorantreiben sollten. Das schien damals unverständlich: Den Menschen in den Entwicklungsländern war gesagt worden, die Globalisierung würde dazu führen, dass es ihnen insgesamt besser ginge. Warum standen so viele Menschen ihr so feindselig gegenüber?
Inzwischen sind zu den Globalisierungsgegnern in den Schwellen- und Entwicklungsländern dutzende von Millionen in den hochentwickelten Ländern hinzugekommen. Meinungsumfragen, darunter eine sorgfältige Studie von Stanley Greenberg et al. für das Roosevelt Institute, zeigen, dass der Handel für einen großen Teil der Amerikaner zu den wichtigsten Quellen der Unzufriedenheit zählt. Ähnliche Ansichten sind in Europa erkennbar.
Wie kann etwas so verhasst sein, das laut unseren führenden Politikern – und vielen Ökonomen – dazu führen würde, dass es allen besser geht?
Eine manchmal von den diese Politik befürwortenden neoliberalen Ökonomen zu vernehmende Antwort ist, dass es den Menschen tatsächlich besser ginge; es sei ihnen nur nicht bewusst. Ihre Unzufriedenheit sei eine Sache für Psychiater, nicht Ökonomen.
Doch Einkommensdaten legen nahe, dass es die Neoliberalen sind, die von einer Therapie profitieren dürften. Großen Bevölkerungssegmenten in den hochentwickelten Ländern geht es nicht gut: In den USA leiden die unteren 90% seit einem Dritteljahrhundert unter stagnierenden Einkommen. Das Medianeinkommen vollzeitbeschäftigter männlicher Arbeitnehmer ist real (inflationsbereinigt) tatsächlich niedriger als vor 42 Jahren. Und ganz unten sind die Reallöhne mit dem Niveau von vor 60 Jahren vergleichbar.
Die Auswirkungen der wirtschaftlichen Nöte und Verschiebungen, die viele Amerikaner erleben, zeigen sich sogar in der Krankenstatistik. So haben die Ökonomen Anne Case und Angus Deaton (der diesjährige Nobelpreisträger) gezeigt, dass die Lebenserwartung in einigen Segmenten weißer Amerikaner zurückgeht.
Investing in Health for All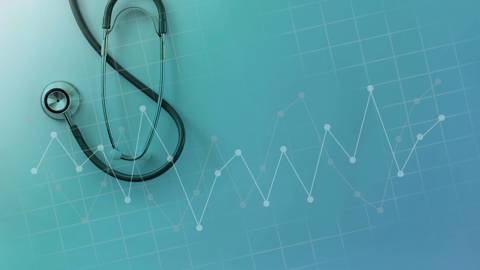 PS Events: Investing in Health for All
Don't miss what Tedros Adhanom Ghebreyesus, Werner Hoyer, Sandra Gallina, Marie-Ange Saraka-Yao, and more had to say at our latest virtual event, Investing in Health for All. Click here to watch.
In Europa liegen die Dinge ein bisschen besser – aber nur ein bisschen.
Einige wichtige Erkenntnisse bietet Branko Milanovics neues Buch Global Inequality: A New Approach for the Age of Globalization. Es betrachtet die großen Einkommensgewinner und -verlierer der beiden Jahrzehnte zwischen 1988 und 2008. Zu den großen Gewinnern gehörten die globalen 1% – die Plutokraten unserer Welt –, aber auch die Mittelschicht in neuen Schwellenländern. Zu den großen Verlierern – die nur geringe oder gar keine Einkommenszuwächse erzielten – gehörten die Armen und die Mittel- und Arbeiterschicht in den hochentwickelten Ländern. Die Globalisierung ist nicht der einzige Grund hierfür, aber sie ist einer der Gründe.
Geht man von perfekten Märkten aus (eine Annahme, die den meisten neoliberalen Wirtschaftsanalysen zugrundeliegt), gleicht der Freihandel die Löhne ungelernter Arbeiter weltweit an. Der Warenhandel ist ein Ersatz für Migration. Waren aus China zu importieren – deren Produktion eine Menge ungelernter Arbeiter erfordert –, verringert die Nachfrage nach ungelernten Arbeitern in Europa und den USA.
Dieser Mechanismus ist so stark, dass es – gäbe es keine Transportkosten und hätten die USA und Europa keine andere Quelle von Wettbewerbsvorteilen, etwa im Bereich der Technologie – so wäre, als würden letztlich immer mehr chinesische Arbeiter in die USA und nach Europa auswandern, bis das Lohngefälle vollständig beseitigt wäre. Es überrascht nicht, dass die Neoliberalen diese Folge der Handelsliberalisierung unerwähnt ließen, als sie behaupteten – man könnte auch sagen: die Lüge erzählten –, dass alle profitieren würden.
Dass die Globalisierung die Versprechen der etablierten Politiker nicht erfüllt hat, hat das Vertrauen in das "Establishment" ganz eindeutig untergraben. Und die Tatsache, dass die Regierungen den Banken, die die Finanzkrise von 2008 verursacht hatten, großzügige Rettungspakete anboten, während sie die Normalbürger weitgehend im Stich ließen, verstärkte die Ansicht, dass dieses Versagen nicht bloß eine Frage wirtschaftlicher Fehlurteile sei.
In den USA widersetzten sich die Republikaner im Kongress sogar Hilfen für diejenigen, die unmittelbar durch die Globalisierung geschädigt wurden. Allgemeiner gesprochen haben sich die Neoliberalen, anscheinend aus Angst vor Fehlanreizen, staatlichen Sozialmaßnahmen widersetzt, die die Verlierer geschützt hätten.
Aber sie können nicht beides haben: Wenn die Globalisierung den meisten Mitgliedern der Gesellschaft nutzen soll, müssen starke Maßnahmen zur sozialen Absicherung greifen. Die Skandinavier haben dies schon vor langer Zeit erkannt; es war Teil des Gesellschaftsvertrages, der eine offene Gesellschaft am Leben erhielt, die der Globalisierung und dem technologischen Wandel aufgeschlossen gegenüberstand. Neoliberale anderswo haben es nicht erkannt und erhalten heute bei den Wahlen in den USA und Europa die Quittung.
Die Globalisierung ist natürlich nur ein Aspekt des Geschehens; die technologische Innovation ist ein anderer. Insgesamt jedoch sollten Öffnung und Wandel sollten uns reicher machen. Und die hochentwickelten Länder hätten politische Maßnahmen umsetzen können, um zu gewährleisten, dass die Gewinne breiten Schichten zugutekommen.
Stattdessen haben sie eine Politik verfolgt, die die Märkte auf eine Weise umstrukturiert hat, welche die Ungleichheit verstärkt und die Wirtschaftsleistung insgesamt untergraben hat, und als die Spielregeln neu geschrieben wurden, um die Banken und Großunternehmen – die Reichen und Mächtigen – auf Kosten aller übrigen zu begünstigen, verlangsamte sich das Wachstum sogar. Die Arbeiter wurden in ihrer Verhandlungsmacht geschwächt. Zumindest in den USA hielt das Kartellrecht nicht mit der Entwicklung Schritt, und die bestehenden Gesetze wurden nur in unzureichender Weise durchgesetzt. Die Finanzialisierung beschleunigte sich, während sich Unternehmensführung und -kontrolle verschlechterten.
Heute müssen wir, wie ich in meinem aktuellen Buch Rewriting the Rules of the American Economy beschrieben habe, die Spielregeln erneut ändern, und dies muss Maßnahmen zur Zähmung der Globalisierung mit umfassen. Die beiden neuen großen Abkommen, auf die US-Präsident Barack Obama drängt – die Trans-Pazifische Partnerschaft zwischen den USA und elf Pazifik-Anrainerstaaten, und die Transatlantische Handels- und Investitionspartnerschaft (TTIP) zwischen der EU und den USA – sind Schritte in die falsche Richtung.
Die zentrale Botschaft von Die Schatten der Globalisierung lautete, dass das Problem nicht die Globalisierung an sich sei, sondern die Weise, wie der Prozess gesteuert würde. Leider hat sich diesbezüglich nichts geändert. Fünfzehn Jahre später tragen nun die neuen Unzufriedenen diese Botschaft heim in die hochentwickelten Volkswirtschaften.
Aus dem Englischen von Jan Doolan